Topic: Al Gore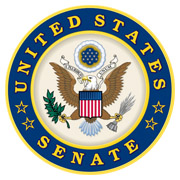 Nashville, TN – United States Senator Lamar Alexander (R-Tenn.) today, Friday, November 20th, 2020 released the following statement:
"If there is any chance whatsoever that Joe Biden will be the next president, and it looks like he has a very good chance, the Trump Administration should provide the Biden team with all transition materials, resources, and meetings necessary to ensure a smooth transition so that both sides are ready on day one. That especially should be true, for example, on vaccine distribution.
«Read the rest of this article»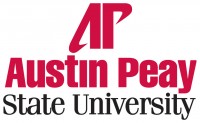 Clarksville, TN – The painter Marvin Posey was one of the most promising young artists to emerge from Tennessee in years, with his work appearing in major galleries nationwide and in the private collections of individuals such as former President Bill Clinton and former Vice President Al Gore.
But in 2003, at the age of 38, Posey died of a massive heart attack.
«Read the rest of this article»
Chinese government endorses the establishment of a diverse volunteer grassroots force to deliver slideshow presentations based on Our Choice: A Plan to Solve the Climate Crisis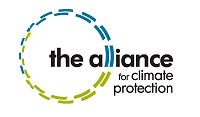 WASHINGTON, DC and NASHVILLE, TN — Former Vice President and Nobel Laureate Al Gore, the Alliance for Climate Protection, The Climate Project, and the China-U.S. Center for Sustainable Development will host a training session in Beijing, China June 9th – 11th, 2010. The event, held with the support of the Chinese government, led by the Ministry of Science and Technology, will see Vice President Gore personally train a cross-section of 300 Chinese citizens who share a commitment to reduce the harmful effects of climate change.
"I am so honored that I will be returning to China to deliver my slideshow and present the latest updated information about the climate crisis and how we can solve it. China has rapidly emerged as a leader in renewable energy and it is very encouraging to see the Chinese people take a direct role in beginning to help solve global warming," said former Vice President Al Gore. «Read the rest of this article»
It's almost impossible not to hear the term "Green" on a daily basis. The earthy color has become a popular buzz word due to the Global Warming debate. Green energy, green jobs, green feelings, green practices, green (fill in the blank). I say enough already! I realize it's not hip, fashionable or trendy to cast doubt upon this massive advertising campaign that is "Green" but frankly I'm sick of hearing it. Yes, we humans have not been kind to Mother Earth. There are many things we can do to reduce our impact on this planet. But if you really think the "Green" movement is solely about saving the environment, I have about 400 square miles of land in Hawaii to sell you. It is about "Green" as in cash baby, cha ching! «Read the rest of this article»
As the dust settles from the political explosion that occurred recently with Senator Arlen Specter (D-PA), it is important to examine what Specter's defection means in the fight for healthcare reform. Looking at the Republican Party's past record on dealing with weighty issues related to public health and safety, it would be safe to predict that it won't mean much to the Republicans.
Case in point… Kathleen Sebelius, the President's nominee for Secretary of Health and Human Services, was finally confirmed by the Senate only after being held up by Republicans for nearly two months. And it wasn't just Sebelius who was stonewalled by the GOP. As of this writing, there are still 15 other top positions at HHS awaiting Senate confirmation, along with a director for the Center for Disease Control. You would think that an outbreak of swine flu – one which is suspected of killing 149 people and sickening some 1,600 others in Mexico and which has already killed a 2 year old child in Texas – would encourage the Party of No to say "yes" to confirming the President's properly vetted public health officials. Right? «Read the rest of this article»
Unlike 1999, tornadoes spared Clarksville this time, but ripped through Tennessee and neighboring states on February 5th. In Madison, WI, where my sister lives, it snowed one foot in less than 24 hours. They've had over six feet of snow so far this season, so severe that she and others were told to leave work because snow came down so fast that the plows weren't going out until it stopped. When it comes to climate change, we have our heads in the sand.
The cold and snow is also a symptom of global warming: more heat causes the air to hold more water vapor and more heat dries out some areas — then dumps snow/rain on others. The weird result is both floods and droughts — and snowstorms. The United States hasn't yet recovered from Katrina, but the United States and the rest of the world will have many 'Katrina-like' storms if we don't make huge changes now. I keep writing my senators and congress to pass sweeping legislation to lower carbon emissions (Kyoto). I wrote them recently to make investments in clean energy and 'green' rebates instead of the across-the-board tax cuts. «Read the rest of this article»

Al Gore rocks.
On July 7, more than 2 billion people will join together to watch the Live Earth concerts and demonstrate to our leaders that the time has come to solve the climate crisis.   NBC will be televising Live Earth and even more extensive coverage will be available on MSN. 
More than 4,000 people have scheduled Live Earth House Parties in over 80 countries.
Live Earth is only 12 days away.  Schedule your own house party or search for one near you.  
To host a party:   http://joinliveearth.org/gore
To find a party close to you:  http://www.friendsofliveearth.org/page/event/search_simple
In the years since Al Gore invented the internet, it has since become much more than anyone ever expected. Those of us who remember AOL 2.0 (and still have floppy disks lying around somewhere) will fondly recall when the internet was simple. There weren't too many fancy graphics, internet smut took hours to download, and chat rooms were the place to be.
Now we have information at the push of a button in mere seconds. It seem strange the type of culture that the internet has produced. Patients are becoming the doctors with the help of self diagnostic tools and information readily available online, people who can't leave their homes are finally earning their college degrees via internet classes, and everyone can become an expert on anything they like with a few keywords typed into Google. «Read the rest of this article»

By 10:00 AM yesterday, as I took my seat in the hearing room, an incredible 519,414 people had signed our message to Congress demanding immediate action to solve the climate crisis.
All of those boxes chock full of your messages, sitting right next to me as I testified, were a fantastic show of support and one that is already having an impact as our Representatives and Senators begin to debate solutions to the climate crisis. In fact, so many people signed our message in the 24 hours before the hearing, we are still working on printing them. But don't worry, Congress now knows that you have spoken, and I will personally make sure every last message is delivered.
I also wanted to make sure that you had the chance to see the hearing for yourself, so I've posted video highlights on algore.com: «Read the rest of this article»


Join us as we watch An Inconvenient Truth, the Academy Award winning documentary about the future of our planet.  This event will be hosted by Beth Robinson, recently returned from Al Gore's training on how to present this valuable information to the public. The event is free and open to the public. Feel free to bring snacks!
Friday, March 2nd at 7:00 p.m.

Unitarian Universalist Fellowship
3053 Highway 41A South, Clarksville
  «Read the rest of this article»