Topic: asthma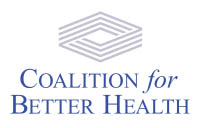 Nashville, TN – There's a new organization devoted to improving health conditions and battling chronic, behavior-related diseases in Tennessee. The Coalition for Better Health represents the first statewide nonprofit aimed at encouraging improvements in public and institutional health policies.
The Coalition will coordinate and lead efforts to improve health conditions in Tennessee through advocacy, research, and coordination among the public and private sectors.
«Read the rest of this article»
Dallas, TX – For the first time, the American Lung Association, the American Diabetes Association (ADA), and the American Heart Association (AHA) have come together to raise an important alert about the dangers of influenza (flu) for people with chronic health conditions, including diabetes, heart disease and lung diseases such as asthma and COPD.
«Read the rest of this article»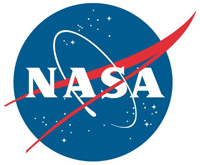 Washington, D.C. – NASA says help may be on the way for the millions of people around the world who suffer from asthma. Pioneering research in orbit is opening new avenues to understanding what goes wrong in patients with airway inflammation.
The results have contributed to the development of quick lung tests for an improved quality of life––both on Earth and in space. With each lungful of air, our bodies absorb oxygen and exhale waste products. In people with asthma, inflammation in the lung adds nitric oxide to exhaled air. Doctors measure the amount of nitric oxide exhaled by patients to help diagnose inflamed lungs and asthma.
«Read the rest of this article»
Journal of the American Heart Association Report
Dallas, TX – Even in areas with moderate-to-high levels of traffic pollution, regular physical activity reduced the risk of first and recurrent heart attack, according to new research in Journal of the American Heart Association, the Open Access Journal of the American Heart Association/American Stroke Association.
"While exercise is known to reduce cardiovascular disease risk; pollution can increase the risk of cardiovascular disease, including heart attacks, asthma and chronic obstructive lung disease," said Nadine Kubesch, Ph.D., lead author and researcher at the University of Copenhagen in Denmark.
«Read the rest of this article»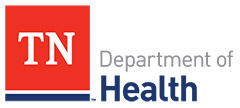 Nashville, TN – Preventing an illness is always better than trying to treat it once it occurs. That's why doctors with the Tennessee Department of Health encourage people of all ages to talk with their healthcare providers about the immunizations needed for lifelong protection.
"Vaccines aren't just for kids. They provide protection against many potentially serious and preventable illnesses that can strike an individual, a family or a community without warning," said TDH Commissioner John Dreyzehner, MD, MPH.
«Read the rest of this article»
American Heart Association Meeting Report
Arlington, VA – Veterans with heart disease who are also depressed are more likely than those without depression to have trouble paying for medications and medical visits and often report delays in seeking medical care, according to research presented at the American Heart Association's Quality of Care and Outcomes Research 2017 Scientific Sessions.
«Read the rest of this article»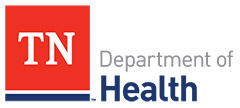 Nashville, TN – The Tennessee Department of Health, the Tennessee Emergency Management Agency and the Tennessee Department of Environment and Conservation are urging residents of East Tennessee areas affected by devastating wildfires to protect themselves and their families from smoke.
While inhaling smoke may adversely affect anyone, those at greatest risk include the elderly, young children, pregnant women and those with existing respiratory conditions, such as asthma and chronic obstructive pulmonary disease, COPD, or those with heart disease.
«Read the rest of this article»
Lumber Liquidators To Continue Comprehensive Testing Program As Part of a Recall to Test.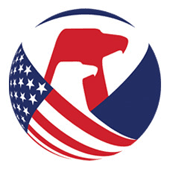 Washington, D.C. – In cooperation with Lumber Liquidators, of Toano, VA, the U.S. Consumer Product Safety Commission (CPSC) is announcing that Lumber Liquidators has agreed to not resume sales of laminate wood flooring previously imported from China.
The company also agreed to continue conducting a comprehensive testing program as part of a recall program that affects consumers who purchased Chinese-made laminate flooring from Lumber Liquidators during a three-year period.
In homes where the Chinese-made laminate flooring is found to emit elevated levels of formaldehyde, the company will provide any required remediation.
«Read the rest of this article»
American Heart Association Rapid Access Journal Report
Dallas, TX – Patients aged 50 and older with recent asthma activity were significantly more likely than non-asthmatics to experience abdominal aortic aneurysm rupture and sudden death, according to new research published in Arteriosclerosis, Thrombosis and Vascular Biology, an American Heart Association journal.
The main artery in the body, called the aorta, carries blood to the whole body. When this vessel becomes weakened it can form a balloon-like bulge that may rupture and if left untreated can cause sudden death.
«Read the rest of this article»
TDH Advises Getting Immunized Quickly if You Haven't Already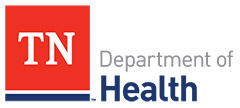 Nashville, TN – The Tennessee Department of Health has been advised by the Centers for Disease Control and Prevention that reports of influenza are increasing across the country. TDH officials are asking all Tennesseans who have not yet had their annual flu vaccine to do so immediately, helping to protect themselves and to prevent the spread of the illness to others.
CDC and TDH also urge persons with flu-like illnesses who are at risk of severe illness with influenza due to some health conditions to seek care promptly to determine if treatment with influenza antiviral medications are needed.
«Read the rest of this article»