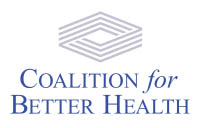 Nashville, TN – There's a new organization devoted to improving health conditions and battling chronic, behavior-related diseases in Tennessee. The Coalition for Better Health represents the first statewide nonprofit aimed at encouraging improvements in public and institutional health policies.
The Coalition will coordinate and lead efforts to improve health conditions in Tennessee through advocacy, research, and coordination among the public and private sectors.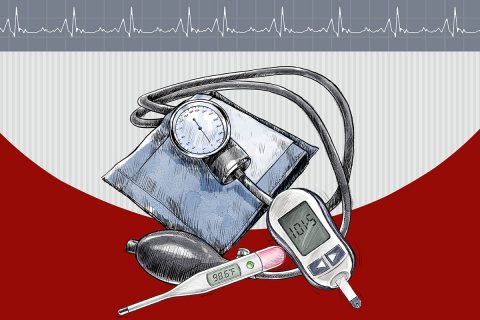 It brings together state and local leaders, major employers, and grassroots citizens who recognize that preventing behavior-related diseases is as important as treating them.
"We can make changes to improve the health of our state and move it out of the bottom 10 in national health rankings – the kind of improvement we have made in education over the past decade – if we join together to improve health policies and practices in Tennessee," said Richard Johnson, President of the Coalition.
Tennessee has some of the highest rates of hypertension, type 2 diabetes, COPD and asthma, and cardiovascular disease in the United States, and an alarmingly high rate of childhood obesity. Health experts believe these diseases are largely preventable. By changing public policy to address these issues in children and adults, and by working with the private sector to implement and expand wellness programs, the health trajectory of the state can change.
The economic impact of Tennessee's poor health is distressing – in fact, nearly one-third of the entire state budget is allocated to healthcare costs. A study conducted for the Governor's Foundation for Health and Wellness in 2017 found that the higher rates of just three chronic diseases in Tennessee affect an additional 450,000 people here when compared to national averages, costing approximately $5.3 billion annually, nearly $700 million more than is spent on kindergarten through 12th-grade public education in the state.
"The current state of health in Tennessee is just not acceptable, and it cannot – and should not – be sustained," said Bryan Jordan, Chairman, President, and Chief Executive Officer of First Horizon National Corporation and chairman of the Coalition's board of directors. "It's time to tackle this major issue with collaboration and advocacy that focuses on policies that prevent disease. While we continue to work on better and more affordable healthcare, we have to put a lot more emphasis on keeping people from getting sick to begin with."
Johnson said the Coalition for Better Health plans to serve as a catalyst and coordinator for those advocating health-policy change, become a clearinghouse and resource for research and best practices, convene forums and advisory panels of experts and thought leaders, and lead advocacy efforts to implement policy change.
The Coalition for Better Health is based in Nashville and funded by corporations and charitable foundations.
For more information please visit our website coalition.health.