Topic: Astronomer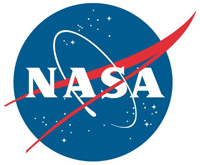 Washington, D.C. – NASA is naming its next-generation space telescope currently under development, the Wide Field Infrared Survey Telescope (WFIRST), in honor of Nancy Grace Roman, NASA's first chief astronomer, who paved the way for space telescopes focused on the broader universe.
The newly named Nancy Grace Roman Space Telescope – or Roman Space Telescope, for short – is set to launch in the mid-2020s. It will investigate long-standing astronomical mysteries, such as the force behind the universe's expansion, and search for distant planets beyond our solar system.
«Read the rest of this article»
NASA's Jet Propulsion Laboratory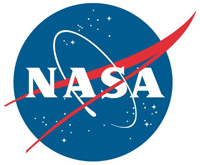 Pasadena, CA – Using observations from NASA's Hubble Space Telescope and ground-based observatories, an international team of scientists has confirmed 'Oumuamua (oh-MOO-ah-MOO-ah), the first known interstellar object to travel through our solar system, got an unexpected boost in speed and shift in trajectory as it passed through the inner solar system last year.
"Our high-precision measurements of 'Oumuamua's position revealed that there was something affecting its motion other than the gravitational forces of the Sun and planets," said Marco Micheli of ESA's (European Space Agency) Space Situational Awareness Near-Earth Object Coordination Centre in Frascati, Italy, and lead author a paper describing the team's findings.
«Read the rest of this article»
Written by Miles Hatfield
NASA's Goddard Space Flight Center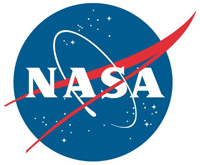 Greenbelt, MD – On January 20th, 2018, amateur astronomer Scott Tilley detected an unexpected signal coming from what he later postulated was NASA's long-lost IMAGE satellite, which had not been in contact since 2005.
On January 30th, NASA — along with help from a community of IMAGE scientists and engineers — confirmed that the signal was indeed from the IMAGE spacecraft. Whatever the next steps for IMAGE may be, the mission's nearly six years in operation provided robust research about the space around Earth that continue to guide science to this day.
«Read the rest of this article»
Written by Carol Rasmussen
NASA's Earth Science News Team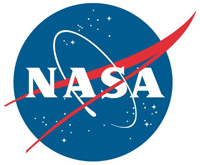 Washington, D.C. – As a young scientist, Tony del Genio of NASA's Goddard Institute for Space Studies in New York City met Clyde Tombaugh, the discoverer of Pluto.
"I thought, 'Wow, this is a one-time opportunity,'" del Genio said. "I'll never meet anyone else who found a planet."
That prediction was spectacularly wrong. In 1992, two scientists discovered the first planet around another star, or exoplanet, and since then more people have found planets than throughout all of Earth's preceding history.
«Read the rest of this article»
Written by Pat Brennan
NASA's Jet Propulsion Laboratory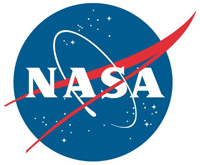 Pasadena, CA – It might be lingering bashfully on the icy outer edges of our solar system, hiding in the dark, but subtly pulling strings behind the scenes: stretching out the orbits of distant bodies, perhaps even tilting the entire solar system to one side.
If a planet is there, it's extremely distant and will stay that way (with no chance — in case you're wondering — of ever colliding with Earth, or bringing "days of darkness"). It is a possible "Planet Nine" — a world perhaps 10 times the mass of Earth and 20 times farther from the sun than Neptune. The signs so far are indirect, mainly its gravitational footprints, but that adds up to a compelling case nonetheless.
«Read the rest of this article»
Written by Eric Villard
NASA's Goddard Space Flight Center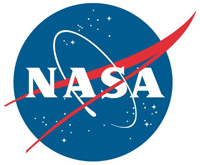 Greenbelt, MD – NASA's James Webb Space Telescope will use its infrared capabilities to study the "ocean worlds" of Jupiter's moon Europa and Saturn's moon Enceladus, adding to observations previously made by NASA's Galileo and Cassini orbiters. The Webb telescope's observations could also help guide future missions to the icy moons.
Europa and Enceladus are on the Webb telescope's list of targets chosen by guaranteed time observers, scientists who helped develop the telescope and thus get to be among the first to use it to observe the universe. One of the telescope's science goals is to study planets that could help shed light on the origins of life, but this does not just mean exoplanets; Webb will also help unravel the mysteries still held by objects in our own solar system (from Mars outward).
«Read the rest of this article»
Written by Elizabeth Landau
NASA's Jet Propulsion Laboratory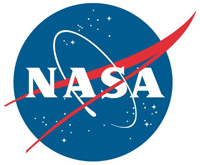 Pasadena, CA – A new understanding of our galaxy's structure began in an unlikely way: on Twitter. A research effort sparked by tweets led scientists to confirm that the Milky Way's central bulge of stars forms an "X" shape. The newly published study uses data from NASA's Wide-field Infrared Survey Explorer (WISE) mission.
The unconventional collaboration started in May 2015 when Dustin Lang, an astronomer at the Dunlap Institute of the University of Toronto, posted galaxy maps to Twitter, using data from WISE's two infrared surveys of the entire sky in 2010.
«Read the rest of this article»
Written by Whitney Clavin
NASA's Jet Propulsion Laboratory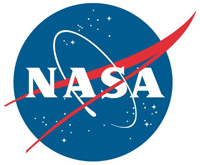 Pasadena, CA – Astronomers are finding dozens of the fastest stars in our galaxy with the help of images from NASA's Spitzer Space Telescope and Wide-field Infrared Survey Explorer, or WISE.
When some speedy, massive stars plow through space, they can cause material to stack up in front of them in the same way that water piles up ahead of a ship. Called bow shocks, these dramatic, arc-shaped features in space are leading researchers to uncover massive, so-called runaway stars.
«Read the rest of this article»
Written by Preston Dyches
NASA's Jet Propulsion Laboratory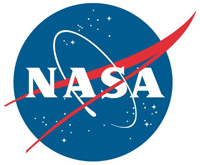 Pasadena, CA – When NASA's Juno mission arrives at Jupiter on July 4th, 2016, new views of the giant planet's swirling clouds will be sent back to Earth, courtesy of its color camera, called JunoCam. But unlike previous space missions, professional scientists will not be the ones producing the processed views, or even choosing which images to capture.
Instead, the public will act as a virtual imaging team, participating in key steps of the process, from identifying features of interest to sharing the finished images online.
"This is really the public's camera. We are hoping students and whole classrooms will get involved and join our team," said Scott Bolton, Juno principal investigator at the Southwest Research Institute in San Antonio.
«Read the rest of this article»
Science at NASA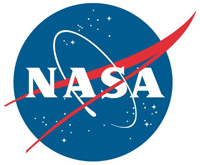 Washington, D.C. – For an astronomer, discovering a comet can be the highlight of a lifetime. Great comets carry the names of their discoverers into history. Comet Halley, Comet Lovejoy, Comet Hale-Bopp are just a few examples….
Imagine the frustration, though, if every time you discovered a comet, it was rapidly destroyed.
Believe it or not, this is what happens almost every day to the most prolific comet hunter of all time.
«Read the rest of this article»