Topic: Athletes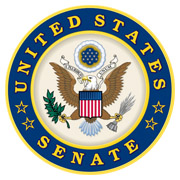 Washington, D.C. – U.S. Senator Marsha Blackburn (R-Tenn.) joined Senator Chuck Grassley (R-Iowa) in introducing legislation to ensure the proper use of resources designated for investigating abuses of Olympic and amateur athletes.
The Stopping Abuse from Entering Sports, Promoting Oversight, Responsibility and Transparency (SAFESPORT) Act is cosponsored by Senators Joni Ernst (R-Iowa), Dan Sullivan (R-Alaska), Lisa Murkowski (R-Alaska) and David Perdue (R-Ga.).
«Read the rest of this article»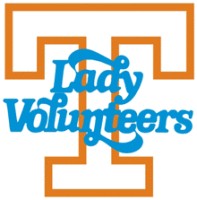 Knoxville, TN – After getting preseason preparations under way with a short workout early Monday, the Lady Vols came back on Tuesday with their first full-scale practice of the 2013-14 campaign.
Head Coach Holly Warlick is intent on her team members playing fast and giving their all on both ends of the floor. Many drills in practice are focused on just those ideas, preparing the newest Tennessee squad to meet the pace expected of the Big Orange's second-year head coach.
«Read the rest of this article»
Clarksville, TN – This month, athletes from around the world will compete for "the gold" in the 2012 Summer Olympics in London. But for early Olympic athletes – even those in the modern era – gold wasn't part of the plan. It was silver.
During the original competitions in ancient Greece, there were no medals at all. Game officials recognized champions with an olive branch, which was twisted into a circular or horseshoe-shaped laurel. «Read the rest of this article»


Clarksville, TN – Nominations are now being accepted for the second Clarksville Sports Festival Legends Awards.
The City of Clarksville Parks & Recreation Department along with Legends Bank have partnered in an effort to honor both current and past coaches who are or have made a unique difference and solid contribution to sports and athletics in the Clarksville-Montgomery County area. «Read the rest of this article»
APSU Athletics

Clarksville, TN – Austin Peay State University student-athletes posted a 2.940 grade-point average – their sixth consecutive semester with a GPA of 2.90 or better – during the recently completed Fall 2010 semester, director of athletics Dave Loos announced, Tuesday.
The department saw 155 student-athletes named to the Fall 2010 Athletics Director's Honor Roll, representing 45.8 percent of the department's 338 student-athletes. Included in that tally are 21 student-athletes who were named to the President's List – recording a perfect 4.0 GPA – and a record 85 student-athletes who were named to APSU's Dean's List, earning a 3.5 or better GPA. «Read the rest of this article»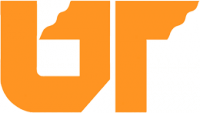 Knoxville, TN — Signifying a new era in athletic field research focused on injury prevention, the University of Tennessee and AstroTurf® broke ground today on the Center for Safer Athletic Fields. The center is a comprehensive research initiative to improve athletic performance and reduce injuries that can occur on both natural and synthetic turf playing surfaces. Ceremonies were held at the research site located at the UT Institute of Agriculture's East Tennessee AgResearch and Education Center in Knoxville, Tenn.
"Possessing all facets of synthetic turf manufacturing from polymer development to field installation, AstroTurf® is an integral research partner," Dr. Jim Brosnan, assistant professor of Plant Sciences at the UT Institute of Agriculture and research co-investigator explained. "We had to be able to work with a company that has the ability to use our research findings to advance the products installed in stadiums across the globe. It is our hope that comparing natural and synthetic turf surfaces to this scale will allow for fields to be safer at all levels of play." «Read the rest of this article»