Topic: Automated External Defibrillator

Clarksville, TN – Clarksville Police Officer Timothy Simulis was presented with a Lifesaver Award after his actions saved a 78 year old man.
On March 2nd, 2018, Officer Simulis arrived at a Scarlett Drive residence and found a 78 year old man who was unresponsive and did not appear to be breathing. He immediately utilized an Automated External Defibrillator and began chest compressions until emergency medical personnel arrived on scene.
«Read the rest of this article»
Circulation Journal Report
Dallas, TX – Survival from cardiac arrest doubled when a bystander stepped in to apply an automated external defibrillator (AED) before emergency responders arrived, according to new research in the American Heart Association's journal Circulation.
According to the American Heart Association, of the more than 350,000 out-of-hospital cardiac arrests that occur in the United States each year, more than 100,000 happen outside the home.
«Read the rest of this article»
Written by Joe Pitts
Tennessee State Representative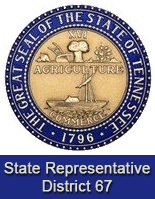 Nashville, TN – House Bill 21, sponsored by Tennessee State Representative Joe Pitts (D-Clarksville) was successful in passing the Transportation Full Committee and now moves on to the Finance sub-Committee. This legislation is known as the Shadow "Shada" Brooke Lowe bill.
This legislation will allow families of victims of impaired drivers, where the impaired driver was also killed, to have a sign erected in memory of the family member. It is to be heard in the Finance Sub-committee on February 22nd.
"It was fitting this legislation was approved by the committee on February 14th, Shada's 24th birthday," Pitts said. "Her mother said even though February 14th was a tough day, the idea of some sort of justice for her really helps."
«Read the rest of this article»
American Heart Association/American College of Cardiology Clinical Performance and Quality Measures
Washington, D.C. – A new report presents 10 quality and performance measures that are intended to help stakeholders—including health systems, legislative bodies, and nongovernmental organizations, as well as healthcare practitioners, patients, families and communities—in the effort to prevent sudden cardiac death.
The joint report from the American College of Cardiology and the American Heart Association is published online today in the Journal of the American College of Cardiology and Circulation: Cardiovascular Quality and Outcomes.
«Read the rest of this article»
Dallas, TX – Each year, approximately 7,000 children age 18 or younger experience cardiac arrest outside a hospital with survival rates of less than 10 percent. Immediate CPR can double or triple the chance of survival.
The American Heart Association – the world's leading voluntary health organization devoted to fighting cardiovascular disease – announced publication of a policy statement advocating for state laws requiring the implementation of cardiac emergency response plans (CERPs) in K-12 schools.
«Read the rest of this article»

Clarksville, TN – Montgomery County Sheriff's Deputy Ethan Moss was the recipient of a Tennessee Senate Joint Resolution to honor and commend him for his heroism.
In February, Moss responded to a 911 call in the 700 block of Merritt Lewis Lane. Upon arrival he found the homeowner unconscious and not breathing. Moss administered the automated external defibrillator (AED) and started CPR.
«Read the rest of this article»
Tennessee Coaches Required to Complete Sudden Cardiac Arrest Course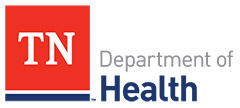 Nashville, TN – Tennessee parents and coaches will be learning more about sudden cardiac arrest, the leading cause of death among student athletes.
The Tennessee General Assembly passed a new law in April 2015 requiring coaches and parents of athletes 18 years and younger to be informed about the signs and symptoms of sudden cardiac arrest. While this new law takes effect January 1st, 2016, the Tennessee Department of Health has training materials available now online.
«Read the rest of this article»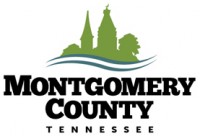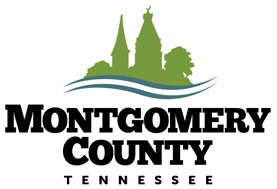 Montgomery County, TN – Montgomery County Emergency Medical Service (EMS) recently presented the Montgomery County Sheriff's Office with 10 (ten) Automated External Defibrillators or AED units for use in on-duty patrol cars.
The AEDs were obtained through a Community Health Foundation grant received by EMS for the purchase of the new units.
«Read the rest of this article»
Clarksville, TN – The Clarksville Firefighters Association yesterday donated a $1,500 Cardiac Science Powerheart G3 Plus Automated External Defibrillator (AED), along with a special alarm equipped enclosure to the City of Clarksville's Department of Parks & Recreation for installation in Heritage Park. Mayor Kim McMillian, Clarksville Parks and Recreation Director Mark Tummons, and Deputy Director Kevin Cowling accepted the device from the Clarksville Association of Firefighters president David Kirkland and Treasurer Donnie Kazee; on behalf of the city .
This particular AED was chosen by the Clarksville Firefighters Association, because it accepts special pediatric defibrillation pads which cause the device to deliver a safer reduced charge when used on children up to 8 years old or up to 55 pounds body weight; a Long-Life lithium battery with a 4-year replacement guarantee, and a 7 Year Warranty on the device.
«Read the rest of this article»
Call for applicants underway; deadline is July 31st
Nashville, TN – If you're a company going above and beyond when it comes to your employees' health, the American Heart Association wants to recognize you.
 
The association is encouraging Middle Tennessee companies to apply for their Fit- Friendly Award. The recognition honors employers who show progressive leadership and concern for their staff in the area of employee health, especially physical activity.
«Read the rest of this article»