Topic: BACH Medical Center

Clarksville, TN – Around 11:14am, a motorcycle rider sustained a possible fracture to his arm when a pickup driver turned in front of the motorcyclist.
Raymond Barnes, 28 of Fort Campbell KY, riding a Honda motorcycle was traveling south on Fort Campbell Blvd. Floyd Cooper, 46 of Clarksville, in a GMC Sierra was traveling north on Fort Campbell Blvd.
«Read the rest of this article»

Clarksville, TN – On March 3rd, 2011, around 7:35pm, the Fatal Accident Crash Team responded to a single vehicle crash on Fort Campbell Blvd. 
Freeman Junior Pinkney, 46, left the parking lot of a club at 1962 Fort Campbell Blvd on a 2006 Suzuki heading southbound, accelerated, lost control of the motorcycle and crashed. The motorcycle skidded approximately 75 ft. before it came to rest. «Read the rest of this article»

Clarksville, TN – Police are investigating and processing multiple crime scenes at Kraft Street, Marion Street, and Warfield Blvd after an early morning shooting  left three injured. Shortly after midnight Police were called to 500 Kraft Street after multiple 911 calls reported gunshots being heard, accompanied by screams, and vehicles leaving the scene. 
Police are still trying to piece together exactly what happened and the sequence of events. Police know there were multiple people that knew each other inside of an apartment. They also know there were two women, 21 and 19 years of age, and one man, 21, that sustained gunshots wounds while inside of the apartment. The reason it occurred is not yet clear.
«Read the rest of this article»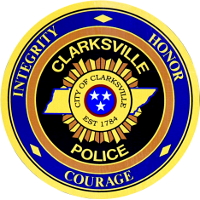 Tragedy struck a Clarksville family after an 11 year was found unresponsive in a pool at the Winner Circle Motel and attempts to revive the child were unsuccessful.  The 11 year old was in the pool with two other male children, 7 and 9 years old,  under the supervision of a 57 year old male family friend.  The 57 year old went to his room to get a snack and told the children not to go into the deep end of the pool.  «Read the rest of this article»
On November 3, 2009, around 7:38 am, a two car collision resulted in two people being sent to the hospital.  A 2003 Jeep Cherokee, driven by Michelle Wylie, 34, of Clarksville  was traveling west on the 101st when a 2002 Mercedes, driven by Ward 5 City Councilwoman Candy Johnson, who was making a left from Ringgold Rd onto the 101st Parkway to head east (toward Wilma Rudolph Blvd).   The vehicles collided at the intersection of 101st Parkway and Ringgold Rd.  Candy Johnson was transported by Lifeflight to Vanderbilt and Michelle Wylie was transported by ambulance to BACH Medical Center.  There were no other passengers in the vehicles.
CPD Public Information Officer Jim Knoll stated that the Police Department would have to speak to Councilwoman Johnson before determining exactly who was at fault in this accident.
The investigation is ongoing and charges are pending.  The lead investigator is Officer David Colvin, 931-648-0656, ext. 7064.