Topic: BCS

Clarksville, TN – Over the last decade, no other Ohio Valley Conference team had played more games in the ESPN BracketBuster format than the Austin Peay State University Governors.
«Read the rest of this article»

Clarksville, TN – After failing to play a Southeastern Conference opponent in its first 76 seasons of football existence, Austin Peay will play its second in as many weeks when the Governors travel down the road to Nashville, 6:30pm, Saturday, to play Vanderbilt in Vanderbilt Stadium.
«Read the rest of this article»

Knoxville, TN – The curtain will rise on the Kirby Cannon Era, 5:00pm, Saturday, when Austin Peay State University plays Tennessee for the first time in program history.
Cannon, who was hired as Austin Peay's 18th head coach in mid-March, is only the third APSU coach hired in the last 50 years that owned previous college-coaching head-coaching experience.
«Read the rest of this article»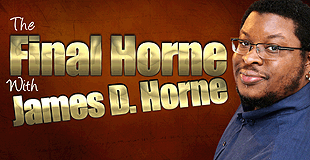 Clarksville, TN – With that said, college football made a big step with the announcement that its expected to employ a seeded four-team playoff model when the current and generally hated BCS ends after the 2014 season.
The announcement came Wednesday night that the anticipated playoff would include the bowl system and that a host city would bid for the championship game.
«Read the rest of this article»
APSU Sports: Austin Peay Football

Clarksville, TN – Austin Peay State University's football game at Virginia Tech, September 8th, will be a 1:30pm EDT (12:30pm CDT) kickoff, announced the Atlantic Coast Conference, Thursday.
The contest-the first time APSU will play an ACC program-will be played in famed Lane Stadium and broadcast online at ESPN3.
«Read the rest of this article»
September 25th, 2010 • 11:00am CDT
Madison, WI • Camp Randall Stadium (80,321)

Clarksville, TN – Wisconsin will be the first Big Ten opponent the Govs have played in University history. Saturday's game will see the Governors play their second Football Bowl Subdivision (FBS) team this season. The Govs, Football Championship Subdivision members of the Ohio Valley Conference, lost to Middle Tennessee, 56-33, September 11th. However, it will be the first time in school history the Govs will play a Bowl Championship Series (BCS) opponent.
This is the Governors' fifth season in its return to playing scholarship football and fourth back in the OVC. Following the 1996 season, Austin Peay elected to forego scholarship football for a non-scholarship era that lasted from 1997 to 2005.
The 11:00am start at Wisconsin will be the Governors first morning start since they played an 11:00am contest at Valparaiso, September 23rd, 2000, during the program's non-scholarship era. That was believed to be the first morning start in program history. «Read the rest of this article»