Topic: Big Tech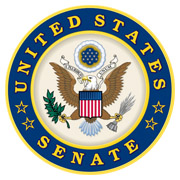 Washington, D.C. – Senate Republicans have been working diligently for months to get another bipartisan relief package passed and signed into law. Millions of Tennesseans and small businesses still need help, and I will continue to fight for another round of targeted relief. My motto? People over politics!
This week, Twitter CEO Jack Dorsey and Facebook CEO Mark Zuckerberg testified before the Senate Judiciary Committee. Moderators at Facebook and Twitter suppressed conservative voices during the 2020 elections and are now facing the consequences.
«Read the rest of this article»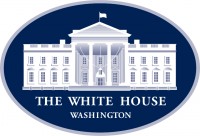 Washington, D.C. – This week, we honored the brave men and women who have served our country in the United States Armed Forces. The founding principles of our country would not have endured for so long were it not for the individuals who answer the call of duty to defend our freedom at home and abroad.
On the Senate floor, I highlighted many great stories our Tennessean veterans shared with me on social media.
«Read the rest of this article»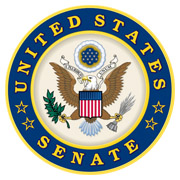 Washington, D.C. – This week, my Senate colleagues and I worked through the weekend to confirm Amy Coney Barrett. That effort came to fruition on Monday evening, when the Senate confirmed Judge Barrett to the nation's highest court. In that moment, Barrett made history as the first mother of school-aged children to rise to the Supreme Court.
Shortly after, I headed to the White House, where Justice Clarence Thomas administered the Judicial Oath, and Judge Barrett became Justice Barrett. It was truly a monumental moment in American history.
«Read the rest of this article»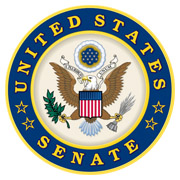 Washington, D.C. – At today's Senate Commerce Committee hearing, Senator Marsha Blackburn (R-Tenn.) pushed Big Tech CEOs Mark Zuckerberg of Facebook, Jack Dorsey of Twitter and Sundar Pichai of Google to provide more transparency to their content moderation practices.
"There is a pattern of subjective manipulation of the information that is available to people from your platforms. What has driven additional attention to this is the fact that more of a family's functional life is now being conducted online. Because of this, more people are realizing that you are picking winners and losers," said Senator Blackburn at the hearing.
«Read the rest of this article»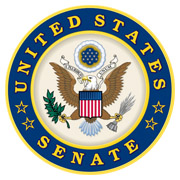 Washington, D.C. – On Thursday, October 22nd, 2200, my colleagues and I on the Judiciary Committee unanimously voted Judge Amy Coney Barrett's nomination out of Committee.
The nomination will now get a full Senate vote. Tennesseans want Judge Barrett confirmed, and I will work hard to make sure that happens!
«Read the rest of this article»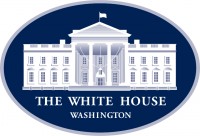 Washington, D.C. – "From Wyoming's Wind River Country to members of Canada's First Nations, the crisis of violence against Indigenous women and girls transcends state and national borders. Here in our own country, presidents of both parties have tried and failed to find lasting solutions," Rose Dunleavy writes in U.S. News & World Report.

"To his credit, President Donald Donald Trump has remained committed to our cause."
«Read the rest of this article»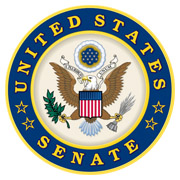 Washington, D.C. – This week, we honored the legacy of Justice Ruth Bader Ginsburg, a smart, talented trailblazer who mentored women in the judiciary. She worked hard to achieve prominence on her own merit, and I thank her for her service to our country.
Yesterday, September 26th, 2020, President Donald Trump announced Judge Amy Coney Barrett as his nominee to serve as our next Supreme Court Justice. Twenty-nine times in American history there has been a vacancy in a Presidential election year, and all twenty-nine times the President has made a nomination. My colleagues and I on the Judiciary Committee will do our due diligence in vetting Judge Amy Coney Barrett as is consistent with the Senate's Constitutional duty to provide advice and consent to the President.
«Read the rest of this article»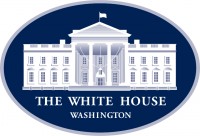 Washington, D.C. – "Over the course of 14 monthly 'blitz operations,' a decidedly unlucky 13% of the Made-in-China packages inspected have contained a type of counterfeit product or other contraband that can defraud, harm, or even kill Americans," write Customs and Border Protection Commissioner Mark Morgan and Assistant to the President Peter Navarro in Fox Business.

"On a daily basis, nearly 90,000 Americans are being assaulted in one form or another through small parcel mail by unscrupulous Made-in-China exporters."
«Read the rest of this article»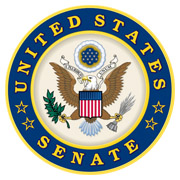 Washington, D.C. – Law enforcement officers put their lives on the line to keep our communities safe. But over the past several months, putting on a blue uniform has turned these brave men and women into targets.
I joined my colleagues in introducing legislation to make it a federal offense to obstruct any personnel or emergency vehicles responding to an emergency.
I also joined legislation to enact federal penalties for individuals who deliberately target local, state, or federal law enforcement officers.
«Read the rest of this article»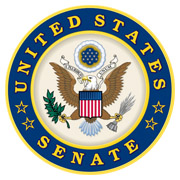 Washington, D.C. – September 11th, 2001 was a tragic day for the United States. Please join me in remembering the innocent civilians, service members, first responders and their families who have suffered every day.
May God hold them near.
Big Tech companies have stretched their liability shield past its limits, and the national discourse now suffers because of it. Today's internet is a different animal from the online world we knew in 1996.
«Read the rest of this article»