Topic: Brakes
Washington, D.C. – The National Highway Traffic Safety Administration (NHTSA) reports that Kia Motors America (Kia) is recalling certain 2006-2010 Sedona and 2007-2009 Sorento vehicles. Moisture may enter the Anti-lock Brake (ABS) Module and result in an electrical short.
An electrical short within the ABS Module may cause an engine compartment fire, even when the vehicle is turned off, increasing the risk of an injury.
«Read the rest of this article»
Washington, D.C. – The National Highway Traffic Safety Administration (NHTSA) reports that the Ford Motor Company (Ford) is recalling certain 2016-2010 Ford Fusion, Lincoln MKZ, Lincoln Zephyr and Mercury Milan vehicles because the ABS valve may remain open after an ABS event.
If the valves do not properly close, additional brake pedal travel may be required to stop the vehicle, increasing the risk of a crash.
«Read the rest of this article»
Washington, D.C. – Kia Motors Corporation (Kia) is recalling certain model year 2007-2010 Rondo and Sportage, model year 2007-2011 Sorento, model year 2007 Sedona, model year 2010-2011 Soul, and model year 2011 Optima vehicles.
The stop lamp switch in the affected vehicles may malfunction.
«Read the rest of this article»
Washington, D.C. – Honda is recalling certain model year 2005 Pilot vehicles manufactured July 29th, 2004, through August 29th, 2005; model year 2005-2006 Acura MDX vehicles manufactured September 16th, 2004, through September 22nd, 2005; and model year 2005 Acura RL vehicles manufactured March 1st, 2004, through June 29th, 2005.
An electrical capacitor may have been damaged during the manufacturing of the Vehicle Stability Assist (VSA) control module causing intermittent, automatic, minor brake application.
«Read the rest of this article»
Drivers favor independent shops over dealers or national chains for repairs

Yonkers, NY – Cash-strapped consumers are delaying automotive maintenance at the potential cost of their safety. Forty percent of respondents to a recent Consumer Reports poll who are involved in repair decisions stated that they are postponing car maintenance or repairs on their primary vehicle.
This delay in servicing items such as brakes, tires, light bulbs, or other internal mechanical parts has consumers running the risk of larger, more costly problems down the road. «Read the rest of this article»
AutoMD.com expert mechanics help car owners ditch the old notion of the engine tune-up and focus on preventative maintenance and diagnostics
Carson, CA – As that midsummer road trip approaches, it is time for the annual summer engine tune-up… or is it? Typically, car owners visit their local repair shop for a tune-up before hitting the road, but the traditional definition of a tune-up has changed.
It may have made sense for our parents and grandparents to tune-up every 15,000 or 30,000 miles, but, today, the demand for fewer emissions and technological advancements have reduced the need. In fact, the 'tune-up' is becoming an outdated term with no real definition. «Read the rest of this article»
In recognition of October as AAA Car Care Month, the nation's largest motor club reminds drivers seasonal checkups are essential for worry-free driving as weather changes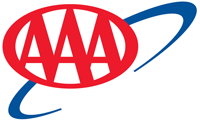 Orlando, FL – With the change of seasons most people examine their wardrobes. Last season's coat is inspected for wear, and boots, sweaters and wool slacks come out of the closet for scrutiny. AAA reminds motorists that cars also need seasonal checkups.
AAA recommends that motorists use a simple checklist to determine their car's fall and winter maintenance needs. Most of the items on the checklist can be inspected by car owners in less than an hour, but several others should be performed by a certified technician. «Read the rest of this article»
AutoMD.com Helps Parents Make Sure Their Son's or Daughter's Back-to-School Car is Safe and Ready to Drive
Carson, CA — Whether your back-to-school kid is driving to college or high school, it is important that his/her vehicle is in tip-top shape and, above all, safe to drive. Sadly, motor vehicle accidents are the leading cause of death for U.S. teens1, and neglected vehicle maintenance leads to 2,600 deaths annually and nearly 100,000 disabling injuries.2
With this sobering data in mind, AutoMD.com's team of expert mechanics has released its Top Five DIY Checklist for the Back-to-School Car, along with some practical advice to help parents ensure their kid's safety on the road — and their peace of mind at home.
«Read the rest of this article»