Topic: career readiness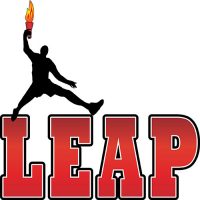 Clarksville, TN – The U.S. Bank Foundation, has awarded a $3,000 grant to LEAP's Youth Career Readiness Program as a Partner In Employment. The grant is a part of U.S. Banks's Community Possible Program, which supports organizations and programs that advance the funding priorities in areas where designated U.S. Bank communities are served.
Decisions are based on organizations financial stability, leadership, impact measurement, and collaboration with key community stakeholders in the community. LEAP Organization fits the bill! Damon Jennings, LEAP ORG Board member, describes U.S. Bank's support as simply tremendous to help youth enhance their employability skills.
«Read the rest of this article»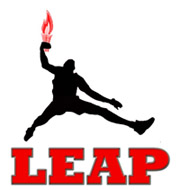 Clarksville, TN – Convergys Corporation, a customer care, sales and technical support organization participated in Leap Youth Organizations Career Readiness Mock Interview Night, on Monday, October 24th, as a part of the comprehensive, hands-on group learning experience touted to build youth and young adults' ability to prepare for work in Clarksville, Montgomery County Convergys representatives, Sharon Kirby, Shanta Curry, and Daniella Stufflebean interviewed eight youth providing accolades for those who were able to make great first impressions.
Speak with confidence and answer specific career questions. She/he proudly states that their company leads the ways in encouraging youth to become prepared to enter the world of work by collaborating with Leap Organization.
«Read the rest of this article»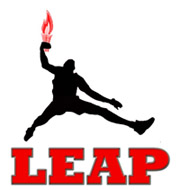 Clarksville, TN – Convergys Community Action Network (CAN) volunteers in Clarksville, Tennessee partnered with the LEAP Organization to support their Career Readiness Program.  LEAP, which stands for Leadership, Enlightenment, Achievement, and Perseverance, is a 501(c) (3) nonprofit organization whose mission is to instill positive moral growth and sustainable life skills in youth.
The goal of LEAP's Career Readiness Program is to provide youth ages 16 to 24 with critical job skills to prepare them for entry into the workforce.
«Read the rest of this article»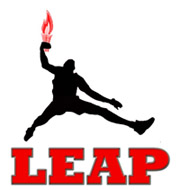 Clarksville, TN – On September 3rd, Convergys presented LEAP with a $1,000 check with $500.00 of it earmarked for scholarships.
In addition to the financial contribution, the company also made a commitment to support the LEAP career readiness program through mock interviews, workplace tours, and administration/feedback on career assessment.
The company is also encouraging employees to get involved outside of work through personal and group mentoring opportunities.
«Read the rest of this article»