Topic: Christian Music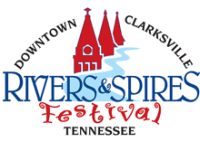 Clarksville, TN – It's hard to believe that another year has gone by and the biggest event of the season is only one short week away.
Next week, starting on Thursday, April 24th, Rivers and Spires will kick off the three-day festival with Throwback Thursday. An evening full of 80's music, food and of course, Coors Light, Throwback Thursday will bring a total 80's experience to Clarksville's Public Square.
«Read the rest of this article»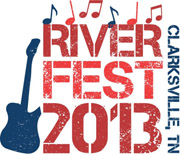 Clarksville, TN – Clarksville's Riverfest is proud to bring Sidewalk Prophets, a Christian recording group, to the First Baptist Church Stage Friday night, September 6th. The Sidewalk Prophets will be performing at 9:00pm.
They will be singing hits like "These Simple Truths", "The Words I Would Say", "You Can Have Me", "You Love Me Anyway" and "Live Like That" from their two cds "These Simple Truths" and "Live Like That".
«Read the rest of this article»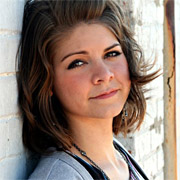 Clarksville, TN  –  Clarksville's own musical prodigy, Lydia Walker is quickly becoming a household name. The songstress has performed at numerous festivals, events, coffee shops, churches, and colleges in the Middle Tennessee and Southern Kentucky regions.
Lydia has taken the stage hundreds of times, sharing her songs of faith, hope and love with all who would listen. Now Lydia is bringing her music – and her interviewer insights  – to a bi-weekly one-hour radio broadcast. «Read the rest of this article»
Grand Opening to Include Christian Vocalist Competition

Clarksville, TN – The Lighthouse Cafe invites you to the grand-opening of a new youth center serving the greater Clarksville region. Formerly a water-works building as well as a series of night clubs, Clarksville's 808 South Riverside Drive is now known as The Lighthouse Cafe & Christian Concert Hall.
The all-volunteer staff is headed by Dara Smith, a Clarksville-area mother and real estate agent who left her career to join with like-minded individuals to create a safe, family-friendly outlet for youth.
«Read the rest of this article»
Clarksville, TN – Reconciliation Evangelistic Outreach Center truly has a heart for the community and in their efforts to reach out to others; the church is excited to announce that their Singles Ministry will host its 3rd community wide praise fest in the New Providence area.
The fest, which will take place Saturday, August 27th, 2011 from 4:30pm-8:30pm, will feature live Christian music from local artists, food, spiritual expressions of pantomime and dance, informational booths and fellowship. Admission to this event is free. The fest has been purposefully renamed New Providence Gospel Praise Fest because its goal is to bring the community together. «Read the rest of this article»