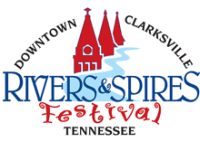 Clarksville, TN – It's hard to believe that another year has gone by and the biggest event of the season is only one short week away.
Next week, starting on Thursday, April 24th, Rivers and Spires will kick off the three-day festival with Throwback Thursday. An evening full of 80's music, food and of course, Coors Light, Throwback Thursday will bring a total 80's experience to Clarksville's Public Square.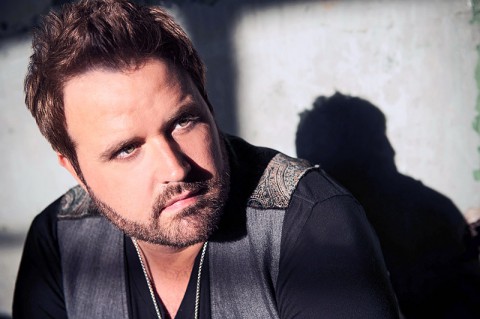 Slippery When Wet, The Ultimate Bon Jovi Tribute and Rubiks Groove will be on Public Square Stage Thursday at 8:30pm and 6:30pm respectively.
Thursday night is also the official kickoff of the Last Band Standing talent competition that will be taking place all weekend on Strawberry Alley.
Then on Friday, watch as the full Festival set-up transforms downtown into a shopping, dining, art and music-filled destination. There will be an array of activities for kids and kids-at-heart. For those who have never attended, be prepared to have non-stop fun and be amazed at all that Historic Downtown Clarksville has to offer.
On one of the five stages at any given time during the Festival is fantastic entertainment that is sure to get your blood pumping. From country and rock to jazz and Christian, you can check out the complete line up on www.riversandspires.com/schedule. Make plans to see The Swon Brothers on Friday night at 9:00pm on Public Square Stage. Then, on Saturday, The Morning Rises Tour, presented by First Baptist Church, will be on the Family Fun Stage at 5:30pm and Randy Houser will take the Public Square Stage at 7:00pm.

Music isn't the only thing you will find around the Festival. This year, Rivers and Spires will be bringing brand new games and exhibits to the streets. From the interactive Gig City Gaming area, presented by CDE Lightband, to the Sports Zone, The Express Employment Clydesdales and the USAA Military Appreciation Area, everything is a must see this year! No one will leave the Festival disappointed. Guaranteed! You can see more about what is going on in each area, including the very popular Family Fun Zone, at www.riversandspires.com .
The Festival has even planned for all the plugged in attendees that may need a quick charge while they are out and about. The inaugural Social Corner, located on Public Square, will be the perfect place to stop in, recharge and share your awesome Festival pics on social media. Use #riversandspires when posting your pictures to Facebook, Twitter or Instagram, and you might just win something fabulous!
In between all that music and free activities, you are sure to get hungry. Lucky for you the streets are packed with a multitude of food vendors, including Johnsonville Brats being served up on the World's Largest Grill.
Other favorites like funnel cakes, onion rings, frozen lemonade and giant turkey legs can be purchased from food vendors on just about any corner. All of the local fine dining and casual restaurants famous for their cuisine will be open downtown if a sit down atmosphere is what you are looking for.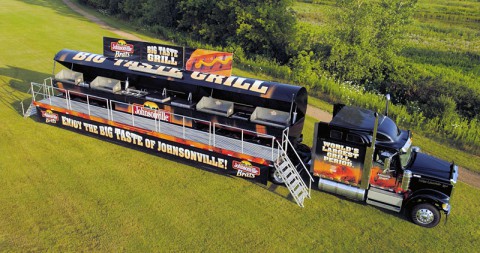 You simply cannot come to Rivers and Spires without getting some shopping in. During the fun-filled three days, you will have the opportunity to purchase unique gifts and novelties that you won't find anywhere else.
From dresses, sunglasses and home décor, The Marketplace at Rivers and Spires has everything you could imagine. Artisans from all over the country come to Clarksville to show off and sell their handmade artwork, jewelry and woodwork in the Arts Galore area.
Find one of a kind art at the US Bank Open Art Exhibition in the brand new APSU gallery on Strawberry Alley. Take time to browse the booths in search of the special something to take home as a souvenir.
Best part of all, admission to this event is completely free, a fact that makes any family budget jump for joy.
This includes all concerts, children's activities and interactive exhibits. The food and drink does require tickets, which can be purchased by cash or credit at one of eight ticket booths located at the event. The official Festival program will be available in this weekend's paper, so be on the lookout. It's the perfect way to preplan your three-day Rivers & Spires adventure!
About the Rivers and Spires Festival
The 12th annual Rivers and Spires Festival will be held April 24th-26th, 2014 in Historic Downtown Clarksville. This event has five stages of entertainment with over 100 entertainers performing all three days. From children's activities, arts & crafts, car shows, military exhibits, shopping and so much more this is truly an event for the whole family. Admission to the Festival is free including all games, activities and concerts.
For more information about Rivers and Spires contact Jessica Goldberg at or visit us at www.riversandspires.com. Become a fan of us on Facebook or follow us on Twitter @RIVERSandSPIRES.