Topic: Funnel Cakes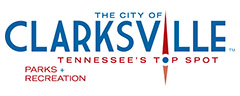 Clarksville, TN – The City of Clarksville held the ninth annual Independence Day Celebration on Sunday, July 3rd, 2016 at Liberty Park and what a celebration it was. Featured were great music, good food, games. Just about something for everyone.
The "Ten Strings and Tom" trio kicked things off around 6:00pm. This band is named for the instruments in their band–six string guitar, four string bass, and a tom or one drum of a drum set. They performed songs by Stevie Ray Vaughan, Jimi Hendrix and others.
«Read the rest of this article»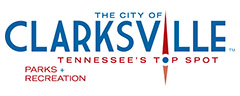 Clarksville, TN – Live music, games, great food and of course fireworks were the highlight of the City of Clarksville's eighth annual Independence Day Celebration at Liberty Park held Friday, July 3rd, 2015.
"Tonight is our July 3rd Independence Day celebration," stated Clarksville Parks and Recreation Special Events Supervisor Jessica Goldberg. "We have great music and lots of food. It's just a great family event."
«Read the rest of this article»
Clarksville, TN – This Saturday, May 9th, Hilltop Supermarket is hosting "Karing for Kenai" Spring Festival. The Spring Festival is a fundraiser for 13-year old Kenai Payes Langley who was diagnosed with a rare form of cancer.
There will be a yard sale from 7:00am until 3:00pm. Hilltop is still taking donations that can be dropped off at the store anytime.
«Read the rest of this article»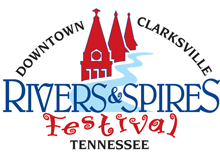 Clarksville, TN – The 13th annual Rivers and Spires Festival concluded Saturday, April 18th with beautiful weather, great music, wonderful food and entertainment for everyone.
Speaking of food, there were freshly dipped corn dogs, kettle corn, funnel cakes, hotdogs, brats, gyros along with plenty of iced tea and lemonade. The gyros was particularly good. Everything was reasonably priced.
«Read the rest of this article»
Clarksville, TN – The weather was perfect Saturday, April 4th for Hilltop Super Market's 20th Annual Easter Egg Hunt. Events started at 11:00am with the egg hunt set for 2:00pm.
There were plenty of activities for the kids like inflatable bounce houses, cupcake decorating, face painting and more. There was food and drink available. Boy Scout Troop 546 was there raising money by selling funnel cakes for $3.00 each.
«Read the rest of this article»


Clarksville, TN – On Thursday, July 3rd, thousands of Clarksvillians made their way to Liberty Park for the City of Clarksville's seventh annual Independence Day Celebration. Attendees enjoyed live music, drinks, and food such as funnel cakes, hotdogs, and other festival favorites.
The evening got started with the presentation of the colors and  Staff Sergeant Scott Letourneau of the 160th Special Operations Aviation Regiment singing the National Anthem.
«Read the rest of this article»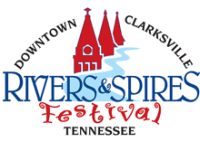 Clarksville, TN – It's hard to believe that another year has gone by and the biggest event of the season is only one short week away.
Next week, starting on Thursday, April 24th, Rivers and Spires will kick off the three-day festival with Throwback Thursday. An evening full of 80's music, food and of course, Coors Light, Throwback Thursday will bring a total 80's experience to Clarksville's Public Square.
«Read the rest of this article»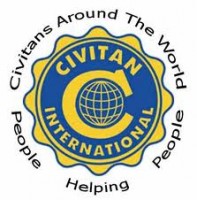 Cunningham, TN – On Saturday, July 27th, the Central Civitan Club held the 105th Annual Lone Oak Picnic from 9:00am to 3:00pm at the Central Civitan Building located on Alonzo Place in Southern Montgomery County. By 11:00am, the parking area was overflowing with cars and trucks of those in attendance.
"This morning it was threatening rain, but the sun came out and we have a beautiful day for the event," stated Central Civitan officer Larry Pitts.
«Read the rest of this article»