Topic: Johnsonville Brats
World's Largest Rolling Grill Cooks 2,500 Brats Per Hour
Sheboygan, WI – America's number-one sausage brand, Johnsonville Sausage, is bringing big taste to Nashville, May 16th – 18th at the Goodguys 9th Nashville Nationals.
Event-goers will have the opportunity to enjoy Johnsonville Brats fresh off the Big Taste Grill, the world's largest touring grill. Proceeds from brat sales will go to Bikers Who Care, a motorcycle enthusiast non-profit dedicated to supporting children's charities.
«Read the rest of this article»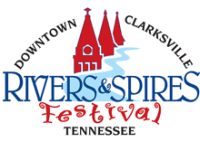 Clarksville, TN – The last day of the 2014 Rivers and Spires Festival continued to be the best in memory. The weather was absolutely flawless, neither too hot nor to cold. There wasn't a cloud in the sky throughout the entire day.
I rushed down to the Festival at 9:00am to catch the annual WJZM 1400 AM Clarksville in Review broadcast from the Festival. This usually is held at the Bill Roberts thunder road automotive tent on Franklin Street just down from the Roxy Regional Theatre. The program was already well underway when I arrived.
«Read the rest of this article»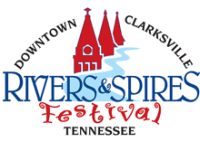 Clarksville, TN – The Johnsonville Big Taste Grill™ annual nationwide tour makes it's way to Clarksville's Rivers and Spires Festival this weekend, April 24th-26th.  Providing more than just tasty-tailgate sausages, the Big Taste Grill also raises money for local charities.
To date, the Big Taste Grill program has raised more than $3.5 million for a variety of charities nationwide, many of them local community organizations. In 2013 alone, the Johnsonville Big Taste Grill raised more than $130,000 for different organizations nationwide and served 121,325 brats during its 9-month tour.
«Read the rest of this article»
Rivers and Spires continues Friday, April 25th and Saturday, April 26th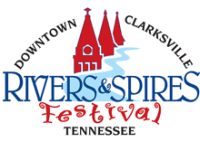 Clarksville, TN – Thursday April 24th was the opening of the 2014 Rivers and Spires Festival, and Clarksvillians turned out in droves to enjoy the first day of the free three day festival. The weather was perfect neither too hot nor too cold, and threatening rain held off until after the Festival had concluded for the evening.
I asked Theresa Harrington, the Executive Director CVB and Vice President Clarksville-Montgomery County Economic Development Council how she thought things were going, "I think it's gonna be great! This weather is going to be the best that we've ever had I think. Good crowds are showing up already tonight. You can come down and see see the Clydesdales, stilt walkers, you can see the bands and enjoy the entertainment! The Festival has everything that you can possibly imagine."
«Read the rest of this article»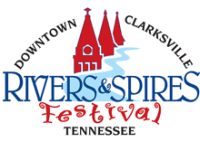 Clarksville, TN – It's hard to believe that another year has gone by and the biggest event of the season is only one short week away.
Next week, starting on Thursday, April 24th, Rivers and Spires will kick off the three-day festival with Throwback Thursday. An evening full of 80's music, food and of course, Coors Light, Throwback Thursday will bring a total 80's experience to Clarksville's Public Square.
«Read the rest of this article»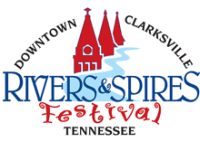 Clarksville, TN – The Rivers and Spires Festival has brought the streets of Historic Downtown Clarksville to life with a maze of family friendly activities, musical acts and one-of-a-kind entertainment for over a decade. This April 24th-26th will be no different, and it will be bigger and better than ever.
This annual, must-attend event has so much music and free fun packed into the three days that it is mind blowing that it costs absolutely nothing for you and your family to get in.
«Read the rest of this article»