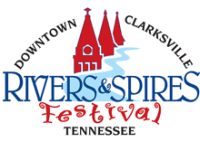 Clarksville, TN – The Johnsonville Big Taste Grill™ annual nationwide tour makes it's way to Clarksville's Rivers and Spires Festival this weekend, April 24th-26th.  Providing more than just tasty-tailgate sausages, the Big Taste Grill also raises money for local charities.
To date, the Big Taste Grill program has raised more than $3.5 million for a variety of charities nationwide, many of them local community organizations. In 2013 alone, the Johnsonville Big Taste Grill raised more than $130,000 for different organizations nationwide and served 121,325 brats during its 9-month tour.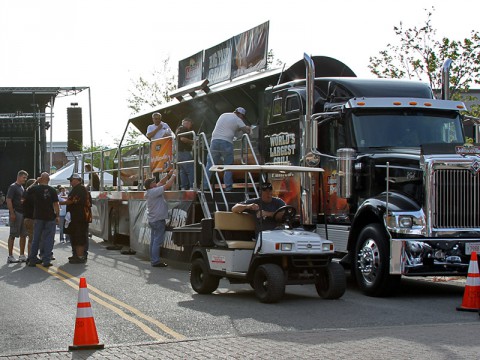 "For
Johnsonville
,
The Big Taste Grill tour is an annual tradition that combines our love of grilling with our passion for local activism," said Ron Schroder, senior brand manager. "The tour not only brings Johnsonville
sausage
to grilling enthusiasts around the country, it also helps them support the charities that matter in their communities."
The Johnsonville Big Taste Grill is not your average backyard barbecue. Weighing more than 53,000 pounds and measuring 65 feet long, this giant grill can keep 12 grillmasters busy cooking more than 750 brats at a time. A semi-truck pulls the grill cross-country and the whole system is self-sufficient with hot and cold running water, electricity, sound system, a prep station, and a refrigeration unit.
Johnsonville welcomes Tucker May as the Big Taste Grill's new tour manager and Grillmaster. Among other duties, Tucker, will keep a brat counter as he eats his way across the US, assisting charities with fundraising at each event.
Meet the new Grillmaster, watch his coronation into his new role, follow his journey and learn where the Big Taste Grill will be at www.bigtastegrill.com.
About Johnsonville Sausage, LLC
Wisconsin-based Johnsonville Sausage is the No. 1 national brand of brats, Italian sausage, smoked-cooked links, fresh breakfast sausage and meatballs. Johnsonville employs approximately 1,400 members. Each member takes ownership of product quality to ensure the excellence and "Big Flavor" of Johnsonville Sausage. Founded in 1945 by the late Ralph F. and Alice Stayer, the company remains privately owned today.
For additional Johnsonville company information, the latest recipes, contests and the Big Taste Grill tour schedule, visit www.johnsonville.com.
About the Rivers and Spires Festival
The 12th Annual Rivers and Spires Festival, April 24th-26th in downtown Clarksville, is free and open to the public.
The Festival features five stages of music and entertainment, arts and crafts, marketplace, food vendors and activities for all ages.
For more information and a complete schedule, visit www.riversandspires.com .