Grand Opening to Include Christian Vocalist Competition

Clarksville, TN – The Lighthouse Cafe invites you to the grand-opening of a new youth center serving the greater Clarksville region. Formerly a water-works building as well as a series of night clubs, Clarksville's 808 South Riverside Drive is now known as The Lighthouse Cafe & Christian Concert Hall.
The all-volunteer staff is headed by Dara Smith, a Clarksville-area mother and real estate agent who left her career to join with like-minded individuals to create a safe, family-friendly outlet for youth.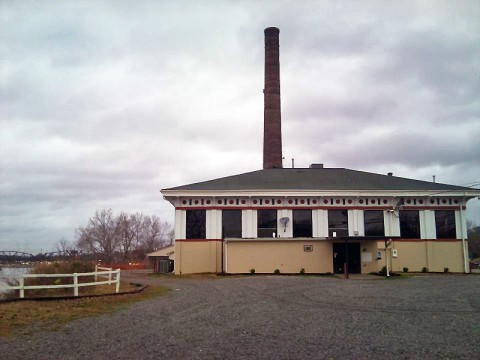 Smith says, "Today's youth face many obstacles, challenges and negative influences. The Lighthouse Cafe promises to become a beacon of inspiration where people can find hope, strength and encouragement. The response from the community has been overwhelming and we are appreciative to all of the businesses,churches and individuals who have been donating goods, services and finances to make The Lighthouse Cafe a success!"
Plans include live music, coffee, drinks, food, a game room and special events. The grand-opening features the first annual Voice of Clarksville Singing Competition to be held Friday night, January 13th at 6:00pm and Saturday, January 14th at 11:00am. Vocalists will be competing for a first-place prize of $150.00 and a song recording session with Denmark Productions. Second-place winner receives $75.00 and a concert performance at The Lighthouse Cafe.
Dove Award nominee and Denmark Productions founder Kurt Denmark will be one of the judges along with Steven Joseph, promotions specialist and founder of Steven Joseph Media and the upcoming Clarksville Music Channel [CMC]. A third judge will be announced at the event. The Voice of Clarksville Singing Competition will be hosted by local recording artist Lydia Walker who began her career as a child. Now at age 19, Lydia has recently released her seventh album – Beloved – produced and co-written with Nashville hit-maker Curt Ryle.
The grand opening event is free and open to the public. To donate, volunteer or for more information, visit http://facebook.com/ClarksvilleLighthouse, http://thelighthouse37040.sharepoint.com or call Dara Smith at 931.237.4336.