Topic: Curt Ryle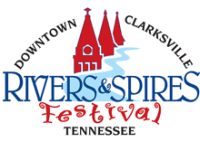 Clarksville, TN – Local singer and songwriter Lydia Walker performed at 3:30pm Saturday, April 20th on the Family Fun stage at the Rivers and Spires Festival. She was the opening act for Building 429.
"I had a great time. It was an awesome crowd. We ended up have amazing weather. Not to hot, not to cold, it was perfect," said Lydia Walker. "I am so excited to be apart of something so special to Clarksville, my hometown."
«Read the rest of this article»
Clarksville, TN – Local singer/songwriter and 105.1 FM radio personality Lydia Walker has just released her newest music video on YouTube, illustrating her song, "Butterfly". What better way to celebrate your latest achievement than with over 200 friends and fans?
That's exactly what happened last Monday night, November 12th, at Chick-fil-a of Madison Street in Clarksville, TN. The Chick-fil-A dining area was packed with fans and supporters of Lydia's music, who gathered to watch the premiere of the new video before it was made public online.
«Read the rest of this article»
Clarksville, TN – Popular local singer/musician Lydia Walker will play Freedom Deli tonight from 7:00pm-9:00pm. Walker's playlist of contemporary folk music includes "Shades of Gray" and "When I Dance."
Walker hails from Cunningham, TN, and has been writing and performing her own songs, accompanied by her acoustic guitar, since the age of 12. She has performed at coffee shops, colleges, churches, and festivals and has just released her 7th independent album, "Beloved", co-written and produced with Nashville hit songwriter Curt Ryle. Her goal is to inspire people with a message of hope.
Freedom Deli is located at 2088 Lowe's Drive off Wilma Rudolph Boulevard in Clarksville.
Grand Opening to Include Christian Vocalist Competition

Clarksville, TN – The Lighthouse Cafe invites you to the grand-opening of a new youth center serving the greater Clarksville region. Formerly a water-works building as well as a series of night clubs, Clarksville's 808 South Riverside Drive is now known as The Lighthouse Cafe & Christian Concert Hall.
The all-volunteer staff is headed by Dara Smith, a Clarksville-area mother and real estate agent who left her career to join with like-minded individuals to create a safe, family-friendly outlet for youth.
«Read the rest of this article»
Digital Sales Strong – Video Views Increase
Clarksville TN – Local singer/songwriter Lydia Walker's recent weekend digital album release party and music video premiere was a grand success!  The excitement was at full throttle at Chick-fil-a of Madison Street as family and friends packed the dining area to view Lydia's new video – When I Dance – for the first time.
Guests were also treated to personal introductions of each new song featured on Lydia's project – Beloved.  Main co-writer and producer Curt Ryle was on hand to enjoy the celebration as well as Sarah Lejeune of Feeling Good Entertainment who produced the music video.
«Read the rest of this article»