Topic: Chuck Schumer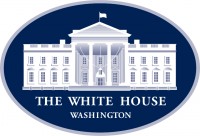 Washington, D.C. – PRESIDENT DONALD J. TRUMP: Hi, everybody. Please, sit down. Get things done. Nobody gets it done like we do.
Now, I don't know — are we letting the media in? Is the media here? I guess we have a limited media because of distancing. And some people think I did that on purpose. But we've been getting along with them reasonably well lately.
I just want to thank you all for coming back because you came back. This is a Republican group, largely, if not in all cases. You know, they look pretty Republican. I'm not sure about Devin. Let's just — you're a Republican, aren't you? (Laughter.) No, this is a very, very Republican group. And we appreciate you coming back. Hi, Debbie.
«Read the rest of this article»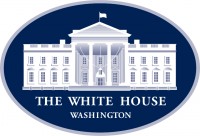 Washington, D.C. – President Donald Trump: Thank you very much. Good afternoon. We continue to see a number of positive signs that the virus has passed its peak. It's been very devastating all over the world. A hundred and eighty-four countries. Probably more. That number was as of a week ago.
Dr. Birx will walk through some of these trends in a few moments, but they're very positive trends for winning. Going to win. We're going to close it out.
«Read the rest of this article»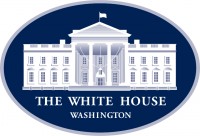 Washington, D.C. – "President Donald Trump on Thursday announced a cautious, three-phase approach—one that still gives wide latitude to governors—for reopening the shuttered economy in states that have had low rates of transmission of COVID-19," Fred Lucas reports in The Daily Signal.
"Based on the latest data, our team of experts now agrees that we can begin the next front in our war, which we're calling, 'Opening up America again,'" the President said.
«Read the rest of this article»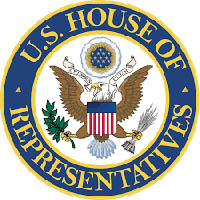 Washington, D.C. – Today, Tuesday, March 24th, 2020, Representative Mark Green sent a letter to Senators Mitch McConnell and Chuck Schumer urging them to waive the requirements of the Individuals with Disabilities Education Act (IDEA) in Congress' coronavirus relief legislation and and give school districts more time to implement proper protocols given the extraordinary circumstances of the coronavirus (COVID-19) pandemic.
Representative Green said, "Secretary DeVos needs this waiver authority during the coronavirus (COVID-19) pandemic. Without a waiver, school districts will be in violation, and costly litigation will occur against States and districts who operate in good faith to provide services to their communities."
«Read the rest of this article»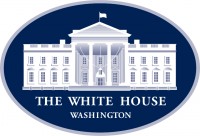 Washington, D.C. – While Democrats in Congress stall on economic relief for American workers and businesses, President Donald Trump is standing up for all those affected by this global pandemic.

Today, President Donald Trump and Vice President Mike Pence held a "virtual townhall" with Fox News from the White House.
«Read the rest of this article»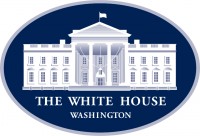 Washington, D.C. – President Donald Trump is marshaling every resource at America's disposal to fight against the global Coronavirus (COVID-19) pandemic. He's grateful to our nation's local leaders, doctors, nurses, law enforcement, and first responders who are waging this battle on the ground.

They need all the help they can get—and so do American workers and businesses. Every American family deserves immediate relief and certainty in this difficult time.
«Read the rest of this article»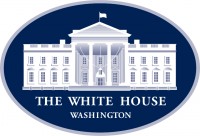 Washington, D.C. – "Skeptics of President Donald Trump's bold way of negotiating trade ate a bit of crow this month. That includes this Iowa senator," Senator Chuck Grassley (R-IA) writes in the Des Moines Register.

"I'm not a big fan of tariffs. So, when the president imposed tariffs as leverage in world trade talks, I was skeptical. And yet, here we are starting the fourth year of his presidency and President Trump has succeeded in securing two major trade agreements that are good for America and good for Iowa."
«Read the rest of this article»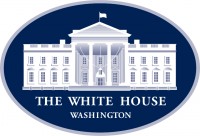 Washington, D.C. – "An old Beltway joke is that the most dangerous place in Washington is between Chuck Schumer and a TV camera. After Week One of the Trump impeachment trial, that deserves modification: The most dangerous place for Democrats is Chuck Schumer in front of a TV camera," Kimberly Strassel writes in The Wall Street Journal.
"In fairness, Mr. Schumer was handed the weakest impeachment case in U.S. history."
«Read the rest of this article»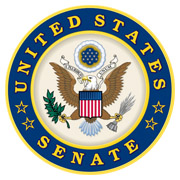 Washington, D.C. – Senator Marsha Blackburn (R-Tenn.) joined Senators Chuck Schumer (D-N.Y.) and Tom Cotton (R-Ark.) in announcing the passage of the Fentanyl Sanctions Act as part of the National Defense Authorization Act for Fiscal Year 2020, which passed the Senate yesterday by a vote of 86-8.
The Fentanyl Sanctions Act would hold China and other countries accountable for their commitments to crack down on producers and traffickers of fentanyl and other deadly synthetic opioids, pushing China's government to honor their commitment to enforce new laws declaring all fentanyl derivatives illegal.
«Read the rest of this article»