Topic: Class A Misdemeanor

Clarksville, TN – Starting Immediately, Friday, September 29th, 2013, the Clarksville Police Department is stepping up enforcement on School Bus Routes.
When a school bus is stopped, with its red lights flashing and its stop sign out, all traffic from both directions must STOP. To be clear, this means the traffic coming from the opposite direction of the school bus, as well as the vehicles following, are required to stop.
«Read the rest of this article»
State Comptroller encourages citizens to report fraud, waste, or abuse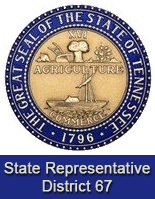 Nashville, TN – Tennessee State Representative Joe Pitts' (D-Clarksville) House Bill 0431 (Senate Bill 0251), which would enhance the penalty from a Class C misdemeanor (punishable by a $100.00 fine) to a Class A misdemeanor (punishable by up to 11 months 29 days in jail and a fine of up to $2,500) when the offender is at fault for an accident resulting in bodily injury or death due to criminal negligence passed the House Criminal Full Committee.
Mr. and Mrs. Richard Brewster and Amber Tuchscherer (3 of the 4 people injured by the uninsured motorist) attended the committee meeting and have vowed to continue to attend all committee meetings until this legislation is sent to the Governor for his signature. «Read the rest of this article»
Burn Ban Still In Effect for Montgomery County

Nashville, TN – The ban on outdoor grilling has been lifted by the Department of Agriculture. The Burn Ban itself is still in place for Montgomery County and 22 other counties across Tennessee. A public notice will be given when the burn ban it totally lifted.
The burn ban has been lifted for Henderson, Lewis and Stewart counties. «Read the rest of this article»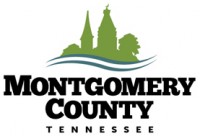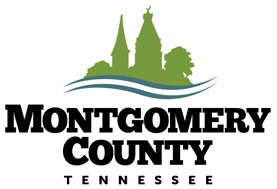 Montgomery County, TN – The State of Tennessee Department of Agriculture has issued clarification on outdoor grill use while the current burn ban is in place.
Charcoal and wood fired outdoor grill use remains banned, while natural and propane gas grills are permitted.
«Read the rest of this article»
Prohibition Applies to All Open-Air Burning, Other Tennessee Counties Expected

Nashville, TN – Tennessee Agriculture Commissioner Julius Johnson has issued a burn ban for Carroll, Cheatham, Crockett, Dickson, Fentress, Gibson, Giles, Henderson, Marshall, Maury, Montgomery, Overton, Rutherford, Sevier, Sumner, Williamson and Wilson Counties. The burn ban is effective immediately and will remain in place until further notice.
The ban applies to all open-air burning including leaf and woody debris and construction burning, campfires, outdoor grills and other fire activity outside of municipalities where local ordinances apply. «Read the rest of this article»
Coach Willard Ross Act penalizes wrongful sale or purchase of firearms.
On Monday, March 23rd, the Tennessee House of Representatives voted to pass a bill designed to help keep guns out of the hands of criminals.
"There are plenty of bills up here advocating Tennesseans' Second Amendment rights, but what we must also do is make sure we do everything we can to keep those guns out of the hands of criminals," said Rep. Joe Pitts, D-District 67. «Read the rest of this article»