Topic: Clint Black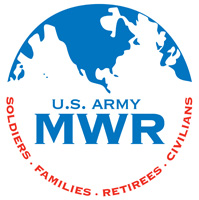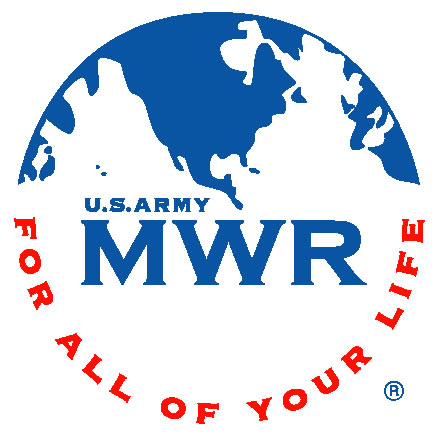 Fort Campbell, KY – As our troops return stateside it is important that we welcome them home and say thank you for all that they have sacrificed. To do just that Family and MWR, 95.5-FM WSM and the Fort Campbell Federal Credit Union are kicking off the 2011 Independence Day weekend with performances from some of the most beloved country artists and everyone is welcome to attend.
On July 2nd, performances from Darryl Worley, Randy Owen, Mark Wills, Teddy Gentry, and Buddy Jewell will surely provide you and your Family with a toe tapping good time as the artists perform on the Budweiser Stage at the Division Parade Field. The concert kicks off at 4:00pm and is free to attend, so bring your lawn chairs and blankets for an amazing show. «Read the rest of this article»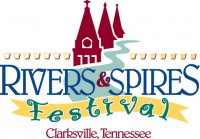 Clarksville, TN – Due to unseasonably chilly weather and a blustery wind, the third day of Rivers and Spires looked like it was going to end with a whimper rather than a bang, the victim of the unpredictable spring weather. However as the afternoon wore on, more and more people showed up to enjoy all that the festival had to offer. "The crowd hung in even though we had monsoon winds and rains, and I think it says a lot about this festival, and how much people enjoy it" said Festival Manager Doug Barber.
«Read the rest of this article»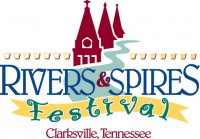 Clarksville, TN – The second day of the Rivers and Spires Festival opened on Friday to good weather in spite of rains earlier in the day.
Sadly, the good weather only lasted for half an hour when the first of three lines of rain showers moved through the area. To escape the rain, crowds huddled under whatever dry spaces were available including under the awnings at First Baptist Church, and various business entrances along the streets, and the Roxy Regional Theatre on Franklin Street.
«Read the rest of this article»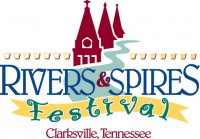 Clarksville, TN – It's hard to believe that another year has gone by and the biggest event of the season is less than a week away.
Next week, starting on Thursday the 14th, Rivers & Spires will kick off the three day festival with the Patchwork Premiere event from 4:00pm-8:00pm at Commerce and Hiter Street. And for those who have a need for speed, Mr. Speed will be paying tribute to the 70's favorite make-up clad band KISS. They will be on the Public Square Stage Thursday at 8:00pm. Then watch as the Historic Downtown Clarksville transforms into a shopping, dining and music filled destination. There will be an array of activities for kids and kids-at-heart. For those who have never attended, be prepared to have non-stop fun and be amazed at all that Clarksville-Montgomery County has to offer.
«Read the rest of this article»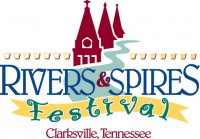 Clarksville, TN – The Rivers & Spires Festival (April 14th-16th, 2011) has announced more big-name acts for this year's festival, including a Grammy nominated blues vocalist and musician as well as top Christian artists, kids entertainment and cover bands for some of the greatest acts in Rock music.
«Read the rest of this article»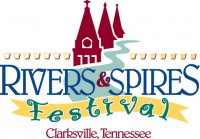 Clarksville, TN.  The Rivers and Spires Festival is thrilled to announce that Grammy and CMA award-winning country music singer/songwriter Clint Black will be the featured headliner at the 2011 Festival. Black will take the stage as the main event on Saturday night, April 16th, 2011. The concert is free and open to the public.
Black is recognized for his string of hits in the 90's such as Killin' Time, Nothin' But The Taillights, Like The Rain and No Time to Kill.  Many also know him from his appearance in the film Maverick, special appearance on Extreme Makeover Home Edition and his stint on Celebrity Apprentice with Donald Trump. Black has had more than 30 singles on the U.S. Billboard country charts and of those, 22 were number ones. During his 14 years signed with RCA Records, Black had sold more than 12 million albums. In the early 2000's, Black formed his own record label, Equity Music Group.
«Read the rest of this article»