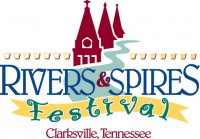 Clarksville, TN – The Rivers & Spires Festival (April 14th-16th, 2011) has announced more big-name acts for this year's festival, including a Grammy nominated blues vocalist and musician as well as top Christian artists, kids entertainment and cover bands for some of the greatest acts in Rock music.
Jimmy Hall and Friends
Jimmy Hall and Friends will perform at the Rivers & Spires Festival on Saturday night, April 16th at 8:30pm on the Third and Main Stage. Jimmy Hall, former lead vocalist and harmonica player for Wet Willie, has a long and varied background as a performer, working with Capricorn Records from its early days in the seventies. Born and raised in Mobile, AL, Hall co-founded Wet Willie in 1970.
Over the next ten years, Hall and the group toured with Aerosmith, the Allman Brothers Band, Grand Funk Railroad and the Grateful Dead. Hall was later nominated for a Grammy Award for Best Male Rock Vocalist for Jeff Beck's 1985 Flash album. After Wet Willie's breakup, Hall moved to Nashville, finding a healthy blues scene in a city known for country music.
Hall worked as bandleader, vocalist, saxophonist and harmonica player for Hank Williams, Jr.  He has numerous television performances under his belt including American Bandstand, Solid Gold, CMT special Crossroads, CMA Music Fest and The Jeff Foxworthy Show.
Stellar Kart
Dove Award winning Christian group Stellar Kart will be taking the stage on Saturday night at 9:00pm. Stellar Kart is a Christian pop band that hails from Phoenix, Ariz. The band is signed to INO Records and released its first album in February 2005. Some of the singles from their debut album, All Gas. No Brake includes singles such as Finish Last and Life Is Good. Stellar Kart can be heard on contemporary Christian radio stations around the US.
Their 2006 album, We Can't Stand Sitting Down and the first single Me and Jesus hit number one on the Christian Song Chart for seven weeks and won the 2007 Dove Award for Rock/Contemporary Recorded Song. Their newest album, Everything is Different Now, became available in March of 2010.
Building 429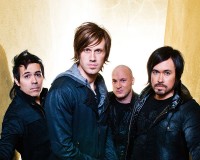 Also taking the Christian Stage is INO recording artists Building 429. They will perform on Friday night at 8:30pm. Known for their chart topping singles such as Glory Defined, The Space Between Us and All You Ask of Me, this group was the winner of the 2005 Gospel Music Association New Artist of the Year award.
Building 429 has also toured alongside bands such as Casting Crowns, Paul Coleman and BarlowGirl. A band made up of young and energetic musicians, their show is one that is a must see. They will bring their inspirational message to the stage and are sure to entertain.
Nick's Kid Show
With all that River & Spires has to entertain the kids, be sure to be at the Kidz Zone on April 15th at 5:30pm to see the energetic Nick's Kid Show. Musical fun and entertainment for the family, they bring energy, excitement and fun with their colorful set up, light show and music.
Nick's Kid Show gets everyone involved in their interactive show.
Tribute Bands
What festival would be complete without some tribute bands?  This year, Rivers & Spires has signed some great ones who will be covering the legendary makeup clad band KISS and the front runners of seventies rock, Pink Floyd.
Mr. Speed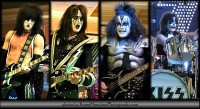 Taking the Public Square Stage on Friday night at 8:00pm, Mr. Speed will have you singing along to those famed KISS songs such as Calling Dr. Love, Beth and Rock And Roll All Night. Mr. Speed brings their 16 years of KISS cover ability to the stage and ignites the crowd with their energy filled show.
Any true leather donning, platform wearing, seventies rock loving person will not want to miss this show.
American Floyd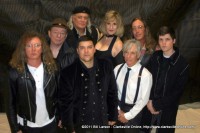 Clarksville's own American Floyd will be performing hits of the cultural icon band Pink Floyd. Known for their generation defining hits such as Another Brick in the Wall and Wish You Were Here, Pink Floyd will be covered with perfection making you think you are standing there listening to the music legends themselves.
You will also be wowed by the full instrumental band and massive light show that is part of this amazing act. American Floyd will be on the Public Square Stage at 7:00pm on Friday night.
While, of course, this isn't all the acts coming Clarksville's Rivers & Spires Festival, this gives you a good taste of the amazing entertainment that you are sure to find during the weekend. A full line up is available on the festival site as well as any other information that you may need. Make your way to the Historic Downtown of Clarksville and enjoy the free festival with your friends and family. Be sure to top off this whole free, music filled weekend with the headlining act, Clint Black, on Saturday night at 9:00pm.
The 9th Annual Rivers & Spires Festival, April 14th-16th in downtown Clarksville, will have six different stages, with music for all tastes including jazz, blues, Christian, country, rock and variety acts. Applications are still being accepted for booths, sponsors, and vendors (arts & crafts, quilts, marketplace and food). For applications or more information on festival activities and entertainment, visit www.riversandspires.com. Be sure to follow us online on Facebook and hit us up on Twitter @riversandspires.