Topic: Cold Safety Tips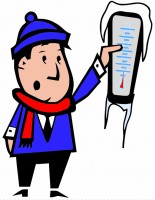 Clarksville, TN – With the temperatures dropping this week, pet owners should take extra care making sure their pets are protected from the elements.
Your pet is always safer and happier when it is indoors with you. Cats should always be kept indoors so that they are not  exposed to all of the dangers that exist outside, such as cars, other animals, harsh weather, and cruel people. At night  make sure that your pet sleeps away from drafts, preferably in a pet bed.
It is also important to make sure that your cat  or dog always wears an appropriately fitting collar and an ID tag with your current address and phone number on it (even if your pet never goes outdoors because you never know what might happen). «Read the rest of this article»
Tennessee State Fire Marshal's Office: "Stay ahead of the cold snap"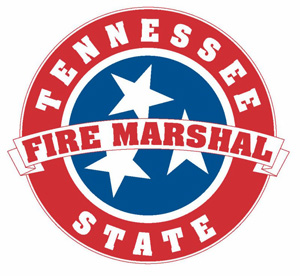 Nashville, TN –  Did you know that when the first cold snap of the fall season occurs, a wave of home fires usually follows? The State Fire Marshal's Office is urging Tennesseans to take fire safety precautions now in preparation for the colder nights making way into the state.
"With colder temperatures come more opportunities for residential fires," says State Fire Marshal Gary West. "We begin using heating sources that have been dormant for many months, and this can lead to fire safety issues. Prepare for the heating season early to reduce your family's risk of a home fire." «Read the rest of this article»
Nashville, TN – The American Red Cross is helping people impacted by the frigid cold air covering two-thirds of the country, and offers steps people can take to stay safe during this dangerous weather.
"Our volunteers remain on stand-by to respond if there is a significant, unforeseen, emergency incident or event that displaces individuals from their normal place of dwelling which would cause us to open an emergency shelter," said David Kitchen, Regional Disaster Program Officer. "We have been closely monitoring the weather system for the past several days and as soon as we realized that the flash freeze had the potential to strand motorists as well as to cause life-threatening situations, we immediately began activating our disaster action plan." «Read the rest of this article»
Offer Vital Cold Safety Tips for Communities That May Be Affected
Nashville, TN – Bitter arctic air is headed south to put most of the country in a deep chill through the end of the week and the American Red Cross is ready to respond, if needed, and is also encouraging people to stay safe during the deep freeze.
«Read the rest of this article»