Topic: Craig Fitzhugh
Nashville, TN – Tennessee Republican Party Chairman Scott Golden released the following statement calling on the Democratic candidates for Governor Karl Dean and Craig Fitzhugh to denounce the extremism of their party.
"Gayle Jordan, darling of the Tennessee Democratic Party and their nominee for State Senate District 14, is what she herself calls a "firebrand atheist." She isn't simply non-religious, but actively works to lead people away from their faith. It's her life's work as the Executive Director of an organization called Recovering From Religion.
«Read the rest of this article»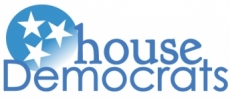 Nashville, TN – Leaders of Tennessee's legislative delegation today praised the plan presented by Tennessee Governor Bill Haslam to combat the state's opioid crisis. The proposal features a three-pronged approach that focuses on prevention, treatment and law enforcement.
Democratic leaders today said the plan is a step in the right direction, but add the most effective thing Tennessee lawmakers can do to combat the crisis is to pass Medicaid expansion in the state.
«Read the rest of this article»
Craig Fitzhugh, Mike Stewart Retain Top Leadership Positions

Nashville, TN – The Tennessee House Democratic Caucus has elected its leadership positions for the upcoming 110th General Assembly of the Tennessee House of Representatives.
Representative Craig Fitzhugh of Ripley remains House Minority Leader and Representative Mike Stewart retains his position as Caucus Chair. Both were re-elected by acclimation.
«Read the rest of this article»
Tennessee State Representative Joe Pitts
"Tyler Head" bill passes the House and is also headed to the Governor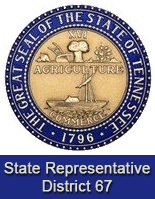 Nashville, TN – Several bills sponsored by State Representative Joe Pitts (D-Clarksville) moved along in committees last week. This is a general update on the bills and events on the Hill from this week.
House Bill 2616/Senate Bill 2635 The #SayDyslexia bill has now passed both the Senate and the House and is headed to the Governor for his signature. The bill will address early screening and intervention for the students with attributes of dyslexia.
«Read the rest of this article»

Nashville, TN – State Representative Joe Pitts (D-Clarksville) was unanimously elected by the Tennessee House of Representatives today to serve on the Fiscal Review Committee.  Rep. Pitts replaces long-time committee member Rep. Charles Curtiss, (D-Sparta) who recently left his seat in the TN House of Representatives to take a private sector job.
The Joint Fiscal Review Committee is one of several statutory oversight committees, created by statute in 1967 as a special continuing committee of the Tennessee General Assembly. «Read the rest of this article»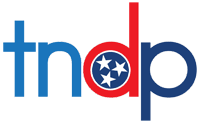 Nashville, TN – House and Senate Democrats pushed in a Tuesday press conference for a full debate and an up or down vote on a bill to allow Tennessee to expand Medicaid.
"Unfortunately, this General Assembly has been in session for more than a month now, and we've spent most of our time on trivial matters," House Democratic Leader Craig Fitzhugh said. "Whether we expand Medicaid affects the lives and livelihoods of hundreds of thousands of Tennesseans and has profound implications for our states budget." «Read the rest of this article»
Clarksville, TN – On Thursday, September 20th, 2012, Clarksville Mayor Kim McMillan was presented the Hope Award from the Mid South Chapter of the National Multiple Sclerosis Society.
"The Hope Award is our highest honor for someone who goes above and beyond by supporting our mission," said Stacy Mulder, president of the Mid South Chapter of the National Multiple Sclerosis Society.
«Read the rest of this article»
Grants of Up To $250K Available to Rural Communities
Nashville — Tennessee Economic and Community Development Commissioner Matt Kisber today announced applications are available for the Tennessee Rural Technology Assistance Program, a series of competitive grants aimed at increasing technology usage and availability in rural areas of Tennessee. The grants will be awarded to selected counties in which the population of all municipalities is less than 20,000 as of July 1st, 2009.
"As we've sought to bring jobs to rural communities in Tennessee, we've taken a number of steps to make them more competitive, including community development, the development of entrepreneurship and the availability of capital," said Commissioner Kisber. «Read the rest of this article»

The House Democrat Review is a weekly feature that gives Tennesseans an in-depth look at what our Democratic state legislators have been working on this week, and a glimpse into what's planned for the coming week at our state house. 
House Passes Property Tax Relief Increase for Disabled
Representatives also tackle predatory mortgage lenders & long-term care
NASHVILLE (April 17) – On Monday the House of Representatives unanimously passed legislation to expand the availability of Tennessee property tax relief to more homeowners who are totally and permanently disabled.
"During these tough economic times many people are struggling just to keep food on the table, and have little to no money left over," said Finance Chairman Craig Fitzhugh (D-Ripley). "By raising the maximum income requirement, more people will be able to take advantage of this tax relief opportunity and hopefully be able to utilize that money for more immediate needs." «Read the rest of this article»