Topic: Dave Bramel

Clarksville, TN – When Clarksville Police Officers came to work this frigid morning, little did they realize they would be called into action to save a man's life.
On Saturday, January 6th, 2018, around 6:15am, 911 received a call about a residential fire at 834 Stafford Street. The caller was not sure whether anyone was in the residence or not, but did know someone lived there.
Officers were already on the way to the call due to the rapid notification afforded by the recently installed Computer Aided Dispatch (CAD) system in CPD's police cars. Officer Darren Koski arrived first in scene in less than one and half minutes.
«Read the rest of this article»

Clarksville, TN – On January 8th, 2013, 5:20pm, Clarksville Police Officers responded to a Burglary of Vehicle at 608 Cleveland Drive after a watchful neighbor called 911 when she saw two males at her next door neighbor's house. One was attempting to break into a truck in the driveway while the other was by the garage door.
When officers arrived they found the truck was damaged by someone trying to pry the door open. It was also determined the residence and a shed had been broken into while the homeowner was away. «Read the rest of this article»

Clarksville, TN – On January 8th, about 9:40pm, Clarksville Police received a suspicious activity call from a vigilant clerk at a Riverside Drive business.
The clerk found it odd that a man, Hernandez Wilson, who frequents the business, often panhandles in the area, possibly homeless, came into the business with multiple sets of car keys in his possession and told her he acquired a vehicle and was headed to Alabama.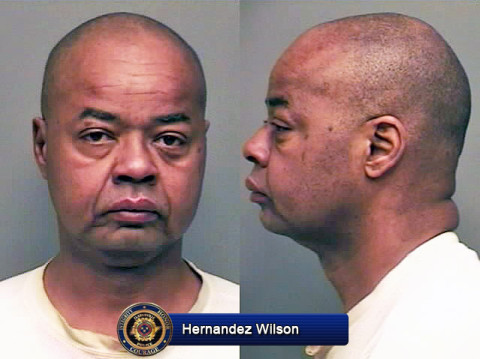 «Read the rest of this article»
Police charged a man with Criminal Impersonation after a woman recently reported a traffic stop was made on her vehicle in October.

Clarksville, TN – A 25 year old woman, with her child in the car, didn't think it was out of the ordinary when her car was being pulled over by a gold Chevrolet Impala after exiting Interstate 24 at exit 11 on the Hwy 76 Connector.
She could see the Impala following closely behind her in the rearview mirror with flashing white lights and heard a siren. The driver of the Impala motioned for the woman to pull to the side of the road.
«Read the rest of this article»

Clarksville, TN – A man, Timothy John Spalding, claimed on November 20th, 2012, around 3:20am, that he was robbed by an unknown male in the vicinity of Ernest Shelton Drive.
He told officers that he had been hit in the head with a handgun, and when he regained consciousness that he had been robbed of $580.00. A investigation into the robbery by Detective Dave Bramel revealed the truth.
«Read the rest of this article»
Clarksville Police are trying to locate Howard Graves Jr. who has an Aggravated Robbery warrant on File

Clarksville, TN – On November 20th, 2012, around 3:20am, a 31 year old man was dropping off an acquaintance at Ernest Shelton Drive after taking her to get something to eat.  He parked his truck on the side of the road and got out.
A man, later identified as Howard James Graves Jr., yelled for the victim to come to his vehicle which was parked across the street. As the victim approached, Graves got out of the vehicle took off his coat, displayed a handgun, struck the man in the head with the handgun, at which time, the victim lost consciousness.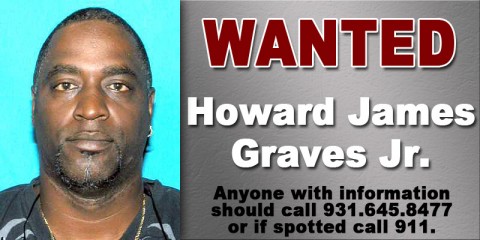 «Read the rest of this article»

Clarksville, TN – On September 6th, 2012, around 9:24am, Clarksville Police were called to the area in front of Kiddieland Day Nursery located at 207 Chapel Street, for a shooting in progress.
The nursery took immediate action to safeguard the children and employees that were all inside at the time of the shooting and took action to assist the shooting victims.
Officers arrived on scene in 3 minutes and found a 22 year old woman and a 25 year old man that had been shot.
«Read the rest of this article»

Clarksville, TN – On June 10th, 2012, around 7:00pm, Clarksville Police responded to the area of Golf Club Lane in reference to a shooting which already occurred.
When Police arrived, they found Harley Daniel Bronaugh, 20,who had sustained a gunshot wound to his left side. He told Police, Qwentin (no last name) had shot him. He was taken by Lifeflight to Vanderbilt University Medical Center, underwent surgery, and is in stable condition.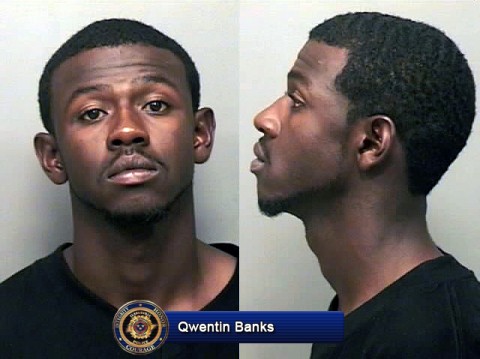 «Read the rest of this article»
Police are looking for Robert Joseph Bridges
Video from the Burglary also Released

Clarksville, TN – The Clarksville Police Department is asking for the public's assistance to locate a man on Probation for Especially Aggravated Burglary and Coercion of a Witness who now has a Burglary warrant on file.
On January 5th, 2012, around 4:33am, officers responded to an alarm activation at the Smoke 4 Less convenience store, 1728 Memorial Drive. They found the business had been forcibly entered by breaking the glass out of the door.
«Read the rest of this article»

Clarksville, TN – On January 19th, 2011, around 3:15pm, 911 received a call from Tammy Brown about an unknown male entering her residence at 19B Summit Heights and assaulting her son, Shawn Knight. Tammy Brown and Shawn Knight both claimed they did not know who the man was or why he was there. 
An investigation by Detective Dave Bramel quickly revealed that both of the Knight and Brown knew the man that entered the house and had previous dealings with him. More facts came to light as Detective Bramel delved into the alleged incident.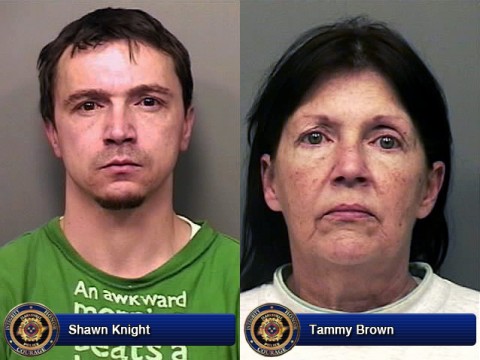 «Read the rest of this article»