Clarksville, TN – On January 8th, about 9:40pm, Clarksville Police received a suspicious activity call from a vigilant clerk at a Riverside Drive business.
The clerk found it odd that a man, Hernandez Wilson, who frequents the business, often panhandles in the area, possibly homeless, came into the business with multiple sets of car keys in his possession and told her he acquired a vehicle and was headed to Alabama.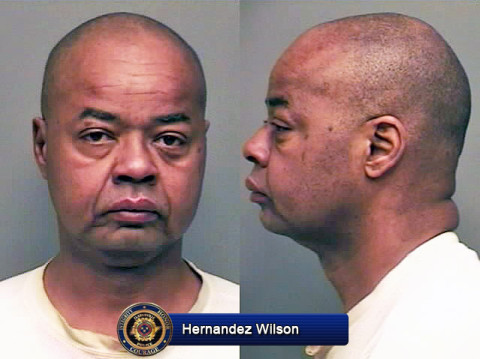 Additionally, he conveyed the vehicle belonged to a woman and she was letting him drive it. When Wilson left the store he went to a car dealership nearby, got into a silver KIA SUV and drove it off the lot.
The clerk noticed the vehicle had no license plate or temporary tag and there was no woman in the vehicle with him. That's when Clarksville Police were called.
Around 11:30pm, the vehicle was spotted on the parking lot of Wal-Mart, 2315 Madison Street by a county dispatcher, who was familiar with the earlier suspicious activity call. Officer Sunisa Bridgforth stopped the vehicle which Wilson was driving on Wal-Mart's parking lot.
It was determined at that time the vehicle had been stolen from a dealership lot. Wilson was also in possession of three other sets of keys which belonged to other vehicles at the dealership.
An investigation by Detective Dave Bramel determined Wilson entered the car dealership after hours while the cleaning crew was working and was able to obtain several sets of car keys. He then went out on the car lot and found a vehicle which the keys belonged to by activating the panic alarm on the key fob and then drove the vehicle off the lot.
According to Wilson, he planned on visiting family in Alabama.
Wilson has an extensive criminal history outside of Montgomery County.
Hernandez Wilson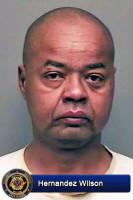 Name: Hernandez Desicato Wilson
Race: B
Gender: M
DOB: 3/12/60
Given Address: Homeless
Arresting Officer: David Bramel
Charged With: Theft
Booked Into: Montgomery County Jail
Bond: $50,000.