Clarksville, TN – On January 19th, 2011, around 3:15pm, 911 received a call from Tammy Brown about an unknown male entering her residence at 19B Summit Heights and assaulting her son, Shawn Knight. Tammy Brown and Shawn Knight both claimed they did not know who the man was or why he was there. 
An investigation by Detective Dave Bramel quickly revealed that both of the Knight and Brown knew the man that entered the house and had previous dealings with him. More facts came to light as Detective Bramel delved into the alleged incident.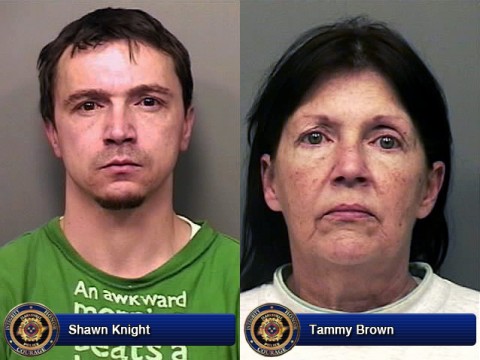 He found out that Shawn Knight had called the alleged intruder on Tammy Brown's cell phone around 3:00pm and told him he could come to the house to buy prescription medication. When the man showed up at the house, he gave Shawn Knight money for some pills.

Knight went inside to retrieve the narcotics, but never returned. When the man came to the door, Tammy Brown called 911 and reported that her son was being assaulted.
Shawn Knight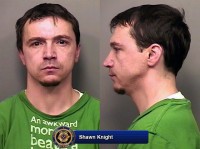 Name: Shawn Allen Knight (W/M)
DOB: 4/14/76
Given Address: 19B Summit Heights, Clarksville TN
Booked Into: Montgomery County Jail
Charged With: False Report
Bond: $5,000
Tammy Brown
Name: Tammy Yvonne Brown (W/F)
DOB: 1-16-58
Given Address: 19B Summit Heights, Clarksville TN
Charged With: False Report
Booked Into: Montgomery County Jail
Bond: $5,000
Sections
News
Topics
911 Call, Bond, Clarksville Police Department, CPD, Dave Bramel, False Report, Montgomery County jail, Summit Heights