Topic: David H. Lillard Jr.
Tennessee Treasurer David Lillard Awards $10,000 in TNStars Scholarships to Winners from Around the State
Nashville, TN – Treasurer David H. Lillard, Jr. started 2016 by awarding $1,000 scholarships to the winners of the TNStars, 10 Kids: $10,000 Holiday Scholarship Giveaway.
The winners and their families gathered at the Tennessee State Capitol this week for a special celebration with the Treasurer, joined by Speaker Beth Harwell and Representatives Susan Lynn and Mike Carter.
«Read the rest of this article»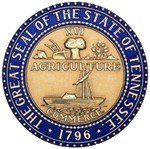 Nashville, TN – Families of those with disabilities are now one step closer to saving more money for medical costs with tax-free earnings.
Yesterday, Tennessee Governor Bill Haslam signed the Tennessee ABLE Act into Law, giving State Treasurer David H. Lillard, Jr. the authority to create and offer tax-advantaged investment plans to help families of those with disabilities save money for a variety of qualifying expenses.
The legislation, passed unanimously by the 109th General Assembly, establishes an Achieving a Better Life Experience (ABLE) Program in accordance with federal legislation.
«Read the rest of this article»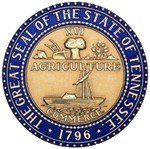 Nashville, TN – Tennessee Governor Bill Haslam has proclaimed May 2015 "Putting Investors First" Month as a way to recognize the importance the investment profession as foundation of a strong and growing state economy.
The proclamation acknowledges the Chartered Financial Analysts (CFA) Societies in Tennessee for their commitment to excellence in the investment profession and for being champions for ethical behavior in investment markets.
«Read the rest of this article»
Nashville, TN – Easter is a time when children look forward to chocolate eggs. But there's another gift that people can give to children, grandchildren or other young friends and relatives this holiday season. And, unlike the chocolate that often disappears before dinner, this gift can last a lifetime.
"While it's great to give children candy eggs to celebrate Easter, I also encourage Tennesseans to consider starting college savings nest eggs for their loved ones," State Treasurer David H. Lillard, Jr. said. "One great way to do that is through the Treasury Department's TNStars College Savings 529 Program. Setting up an account is easy – in fact, it can be done online – and there are tax benefits for those who do." «Read the rest of this article»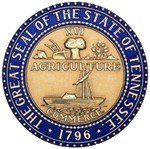 Nashville, TN – Did you know that nearly half of Americans don't have a savings plan with specific goals? Or that about one-third of Americans don't have enough emergency funds on hand to cover unexpected expenses like car repairs or visits to the doctor?
In our modern world, computers and personal electronic devices make it easier all the time to spend money, but fewer tools are available to encourage people to save money. «Read the rest of this article»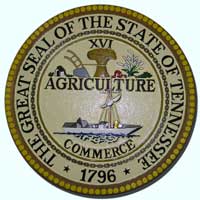 Communities across Tennessee will have an opportunity to apply for low-interest loans for school construction and renovation projects through the state's Qualified School Construction Bond (QSCB) program.
City and county government officials can attend an informational meeting about the application process on May 27th, 2010 at 1:30 pm in Room 29 of the Legislative Plaza in Nashville.
A video stream of the meeting may be accessible via the Internet, if the Tennessee General Assembly is not in session. If video streaming is not available, the meeting will not be recorded for viewing at a later date. «Read the rest of this article»
CMCSS receives 20 Million for Renovation of Montgomery Central High School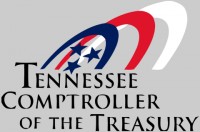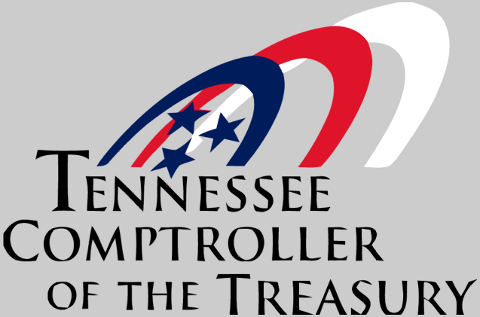 Communities throughout Tennessee will receive financing to build or repair schools as a result of the Tennessee State School Bond Authority's (TSSBA) action on Thursday.
The TSSBA finalized plans to sell up to $184 million worth of Qualified School Construction Bonds (QSCBs) as part of a program created by the federal American Recovery and Reinvestment Act. The bonds are tax credit bonds that provide a federal tax credit to the investor on a quarterly basis. The bonds may also pay a supplemental coupon to the bondholders on a quarterly basis.
Thursday the TSSBA selected a bond underwriting team, approved a final bond resolution and finalized documents needed to move forward with the bond sale. The TSSBA had preliminarily approved the loans in September and, after some revisions in loan amounts and the addition of the City of Kingsport as a new borrower, the revised list of project loans were approved by the TSSBA.
The TSSBA will invest the proceeds from the bond sale in the State Pooled Investment Fund (SPIF) and will disburse the funds to the communities to pay the expenses related to their school construction projects.
«Read the rest of this article»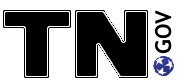 The Tennessee State Funding Board has approved a sweeping set of changes implementing enhanced requirements to the guidelines that govern cities and counties that propose to enter into interest rate swaps and other exotic financial transactions.
The revised guidelines are aimed at eliminating potential conflicts of interest by prohibiting individuals or companies from representing more than one side in derivative transactions. These revisions require greater transparency in the way information is reported and communicated about the transactions and require comprehensive disclosure of fees paid.
Cities and counties will have to demonstrate that they employ people with sufficient expertise to understand these complex transactions, including a chief financial officer and an accountant. Cities and counties must also meet minimum outstanding debt requirements and have an audit committee and a capital improvement plan. «Read the rest of this article»