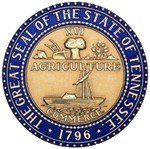 Nashville, TN – Families of those with disabilities are now one step closer to saving more money for medical costs with tax-free earnings.
Yesterday, Tennessee Governor Bill Haslam signed the Tennessee ABLE Act into Law, giving State Treasurer David H. Lillard, Jr. the authority to create and offer tax-advantaged investment plans to help families of those with disabilities save money for a variety of qualifying expenses.
The legislation, passed unanimously by the 109th General Assembly, establishes an Achieving a Better Life Experience (ABLE) Program in accordance with federal legislation.
The legislation was sponsored by Senator Becky Duncan Massey (R), of Knoxville in the Senate and by Representatives Steve McManus (R) of Cordova and Kevin Brooks (R) of Cleveland. The bill sponsors were joined by representatives from the Tennessee Disability Coalition to watch as Governor Haslam signed the legislation into law.
This ABLE Act is effective July 1st, 2015, and the Tennessee Treasury Department plans to have the program operational January 1st, 2016.
Under Treasurer Lillard's leadership, Treasury established the TNStars College Savings 529 program in 2012. The program has received national accolades for its top-performing investment options. Treasury will be responsible for the implementation, administration, investment options and management and customer service of this new ABLE program, a plan whose concept is modeled after the 529 College Savings Programs.
"Treasury Management oversees the investment options available to families in TNStars™," Treasurer Lillard said. "We are excited to soon offer a similar program to help individuals with disabilities and their families save more by taking advantage of the power of compounding interest and tax-free earnings for qualifying expenses."
"As Executive Director of the Sertoma Center I work to serve over 100 adults with intellectual disabilities. I see the individuals that need the ABLE program every day," Senator Massey said. "When the federal legislation passed, I could not wait to sponsor this legislation in Tennessee to see this program become a reality."
Caring for loved ones with disabilities is very expensive for the family, despite the current assistance available. Once established, earnings on the funds saved through the Tennessee ABLE program would supplement the benefits provided through private insurance, Medicaid benefits, Supplemental Social Security Income, as well as the account beneficiary's income.
Qualifying expenses will include, but are not limited to, education, housing, transportation, employment training and support, assistive technology, and personal support services, as consistent with federal legislation that became law in December 2014.
"We continue to trust our Treasury Department and Treasurer Lillard to effectively implement these new programs and ideas in Tennessee," Representative McManus said. "The success of the TNStars™ program is encouraging and demonstrates the great potential for the ABLE Program under Treasury guidance, as well."
The United States Congress adopted the ABLE Act in December 2014, setting guidelines for this new type of tax-advantaged saving program that states can elect to authorize and implement. The ABLE Act is the first major federal legislation for the disabled since the Americans with Disabilities Act in 1990.
"Kimberly and I are blessed with a happy and healthy family, but thousands of Tennessee families need help with the costs for care, therapy and recovery for our most vulnerable Tennessee residents," said State Representative Kevin Brooks.
"Today's bill signing is an important first step to helping these individuals and their families save more and see a tax advantage for their efforts," Treasurer Lillard said. "Help is on the way as the Treasury Department has already begun to work on the implementation of this exciting new program to assist Tennessean's most vulnerable citizens."