Topic: Department of Homeland Security
7th District of Tennessee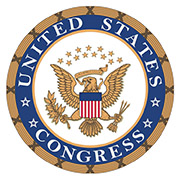 Washington, D.C. – Congressman Marsha Blackburn (R-TN) today released the following statement after House passage of H.R. 4038, the American Security Against Foreign Enemies (SAFE) Act.
This legislation would require the FBI, Homeland Security Department and director of national intelligence to certify to Congress that any refugee seeking entry to the United States from Syria or Iraq is not a threat to the security of the United States.
«Read the rest of this article»
Clarksville, TN – Clarksville Mayor Kim McMillan welcomed news that the City of Clarksville can proceed with the procurement of two watercrafts after receiving more than $300,000 in grant funding from the Department of Homeland Security and the Federal Emergency Management Agency's Port Security Grant Program.
The City of Clarksville is one of Tennessee's 11 Homeland Security Districts to be awarded federal funding from the Homeland Security Grant Funds. «Read the rest of this article»

Clarksville, TN – The City of Clarksville, Montgomery County, and Fort Campbell took a leap forward to improve the security of our community and support a team approach for security efforts. The Clarksville Police Department in conjunction with the local Emergency Management Agency hosted a training seminar for approximately 30 employees from federal, state, county, and city agencies.
«Read the rest of this article»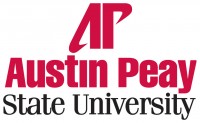 Clarksville, TN – Faculty, staff and students at Austin Peay State University recently achieved various accomplishments for various professional and scholarly work.
Mike Wilson, director of the GIS Center at APSU, and Doug Catellier, GIS analyst, showcased the center's Disaster Mitigation and Recovery Kit (DMARK) at the U.S. Department of Homeland Security Science and Technology Expo in Washington, D.C. They also met with various congressional aides as well as officials from FEMA and the Department of Homeland Security to discuss their project. «Read the rest of this article»
Treasurer Of Ron Paul's Campaign For Liberty Detained And Interrogated For Carrying Cash At St. Louis Airport
NEW YORK – The Transportation Security Administration (TSA) is subjecting innocent Americans to unreasonable searches and detentions that violate the Constitution, according to a lawsuit filed today by the American Civil Liberties Union. The ACLU filed the complaint on behalf of a traveler who was illegally detained and harassed by TSA agents at the airport for carrying approximately $4,700 in cash.
"Airport searches are the most common encounters between Americans and law enforcement agents. That's why it is so important for TSA agents to do the job they were trained to do and not engage in fishing expeditions that do nothing to promote flight safety," said Ben Wizner, a staff attorney with the ACLU National Security Project. "It is, of course, very important to ensure the safety of flights and keep illegal weapons and explosives off planes. But allowing TSA screeners to conduct general purpose law enforcement searches violates the Constitution while diverting limited resources from TSA's core mission of protecting safety. For the sake of public safety and constitutional values, these unlawful searches should stop."
«Read the rest of this article»