Topic: Dunn Insurance
Great American Clean-up 2018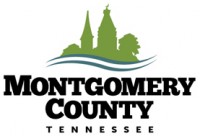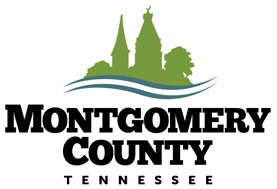 Montgomery County, TN – On Saturday, April 28th, 2018 more than 400 people came out to the annual Clarksville-Montgomery County Great American Clean-up event. Participants cleaned up litter in various areas of the community from the industrial park to downtown.
The event is promoted through the Clarksville Area Chamber of Commerce and organized through Bi-County Solid Waste Management.
«Read the rest of this article»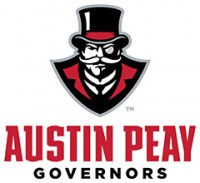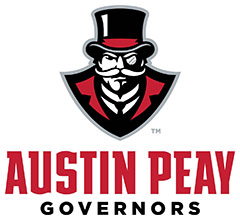 Clarksville, TN – On Saturday the community gathered on Austin Peay State University to attend the ceremonies opening the brand new APSU Governors Football Stadium. The new world-class facility replaces a 68 year old stadium originally built in 1946 as the Clarksville Municipal Stadium.
The new stadium cost $19 million, and has four levels, with most of the offices and dressing rooms, as well as a training room, on the first floor. On the second floor, there will be meeting rooms and an additional weight room. Fans on levels 3 and 4 will find the amenities of club seating and skyboxes – new features to the stadium. The skyboxes are tiered stadium-type seating with up to 22 seats per viewing room. In addition, each skybox has a bar with locations for bar stools, tables and chairs to seat four to six people.
«Read the rest of this article»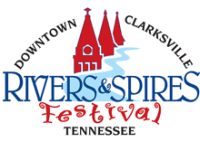 Clarksville, TN – You could possibly walk away with $10,000 at this year's Rivers and Spires Festival. It's easy, and anyone 18-and-over can enter for free!
The 2014 Rivers and Spires Festival is the playground for this fun pick to win game, sponsored by the Clarksville Civitan Club. All over the streets of Historic Downtown Clarksville, where the Festival will call itself home from April 24th-26th, yard signs will be placed randomly with sponsor's names and numbers.
«Read the rest of this article»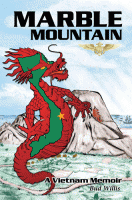 When I wrote a review of Marble Mountain: A Vietnam Memoir, I had never met Lee and Bud Willis. I had no idea how delightful these two people are. Meeting them at Bud's book signing at F&M Bank on Friday afternoon was like running into two friends you had known all your life. Personable, down-to-earth, and genuinely nice are just a few of the accurate adjectives that describe this couple who also spend their time contributing to Wounded Warriors, taking their dog, Boo, to his volunteer duties (and adventures in hotels!), and attending Bud's book signings all over the South.

Joe Pitts, second-term Representative for Legislative District 67 of the State of Tennessee, introduced Bud about 5:00 p.m. to a full room of admirers. Joe's remarks about Bud's career in the Marines included mention of his more than 600 missions to save the lives of others who had been wounded by enemy fire.

[wpaudio url="http://www.mediafire.com/file/uin921dlgzh6zbk/Bud%20Willis%20Ceremony.mp3″ text="Bud Willis on Marble Mountain" dl="0″]

«Read the rest of this article»

Clarksville, TN – Tuesday morning at around 2:01am Clarksville Fire Rescue received a report of a fire at 1032 Washington Street. Stations 1 and 4 responded finding the home engulfed in smoke and flames coming from the rear of the house.

A family of five lived in the house. Michaela Reed; Gareth Baker; and three children, Jacob Reed, 5, Elijah Baker, 2, and Daniel Baker, 7 months. They were inside when the fire occurred. «Read the rest of this article»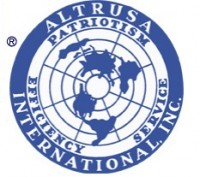 Clarksville, TN – Tickets go on sale this week for the third annual Dancing with the Stars.
Altrusa International of Clarksville, producters of the show, have chosen Melissa Schaffner to step in for Mayor Kim McMillan, who had to drop out due to a knee injury.
Schaffner is the Marketing Director for Fort Campbell MWR. Schaffner joins Susan Ford, Britany Campbell, Conrad Edington, Ronnie Hunter and Jim Knoll, who have been in rehearsals for several weeks now.
«Read the rest of this article»
Bud Willis will be at the Blackhorse Pub and Brewery on Franklin Street in Historic Downtown Clarksville from 3:00pm-6:00pm on Tuesday December 8th to speak, and sign copies of his recently published book, Bluestocking.
Bud retired after a successful 34 year career in the securities business. Clarksvillians may remember him as the one time manager of the J.C. Bradford Company in Downtown Clarksville.
In 2008 Bud appeared as a guest in the "Everyone Has a Story" series hosted by the NBC Today show with Kathie Lee Gifford and Hoda Kotb. There he related the heartwarming story of a life changing experience he had as a Marine medivac helicopter pilot during the Vietnam War. «Read the rest of this article»