Topic: DVR
Written by Kyle Schwartz
Ohio Valley Conference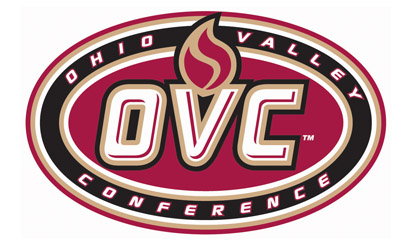 Brentwood, TN – After a successful first three years that saw over 2,000 events streamed for free and over 1,000,000 views, the OVC Digital Network (www.OVCDigitalNetwork.com) is gearing up for year number four.
The first regular season soccer and volleyball matches opened the network's fourth season in August. The 2015 football season kicks off in September with four gridiron contests set to be streamed.
«Read the rest of this article»
Also an Alternative Energy Update and Appliance Efficiencies
What Works, and What to Think Twice About

Yonkers, NY – Discussions about federal regulations on Energy Star ratings and energy efficient products continue and homeowners need to keep a pulse on the changes. The latest issue of Consumer Reports looks to help shoppers make the best decisions for their needs and possibly save some cash.
Consumer Reports recent tests revealed some of the best appliances, electronics, and heating and cooling equipment are also among the most efficient. There are a number of home-energy retrofits, that if done right, can quickly pay for themselves. But not all efficiency promises pan out. «Read the rest of this article»

Turn your clocks back one hour since Daylight Saving Time ends on Sunday November 7th at 2:00am
Daylight Saving Time ends in the U.S. on Sunday November 7th at 2:00am. Thankfully, technology has lessened the usual burden of reverting all of our clocks and other gadgets that require "accurate" time to function properly. Cable service providers automatically set the time on their set-top boxes. Windows 7, Mac OS X and other operating system software have been programmed to also automatically adjust computer clocks. «Read the rest of this article»
Upgrades Include Exclusive Total Home DVR Feature, Broadband Speed Increase, New On Demand App and More

DALLAS — Since its launch three years ago, AT&T U-verse has continually evolved and added new features. This month, AT&T* will rollout another series of enhancements that make AT&T U-verse even better for customers. Today and over the coming weeks, AT&T U-verse will add — at no extra cost as part of customers' existing subscriptions — upgraded DVR capabilities and user interface enhancements for all customers, increased downstream speeds for AT&T U-verse High Speed Internet Max residential and business customers, and a new On Demand Top Picks application for customers in select markets.
"Turning on the TV and seeing something new is what AT&T U-verse customers have come to expect from us," said Jeff Weber, vice president of video services for AT&T Mobility and Consumer Markets. "These latest upgrades are further examples of how we're using Internet Protocol (IP) technology to give you more control and more value. With AT&T U-verse, you're getting DVR capabilities you can't find from any cable providers, exciting and useful apps, and faster broadband speeds. We're giving you an advanced entertainment experience, and this is still only the beginning."
The U-verse enhancements announced today include: «Read the rest of this article»
Clarksville Customers Get New TV Service That Ranks Highest in Customer Satisfaction in J.D. Power and Associates Study

Clarksville area residents now have a new choice for their television and communications services powered by the most advanced technology. AT&T* today announced the launch of AT&T U-verseSM services in parts of Clarksville, including AT&T U-verse TV and AT&T U-verse High Speed Internet. The introduction of these new services in Clarksville is part of an ongoing expansion of AT&T U-verse availability across the Nashville-area and Middle Tennessee, where AT&T U-verse launched in December 2008.
«Read the rest of this article»