Clarksville Customers Get New TV Service That Ranks Highest in Customer Satisfaction in J.D. Power and Associates Study

Clarksville area residents now have a new choice for their television and communications services powered by the most advanced technology. AT&T* today announced the launch of AT&T U-verseSM services in parts of Clarksville, including AT&T U-verse TV and AT&T U-verse High Speed Internet. The introduction of these new services in Clarksville is part of an ongoing expansion of AT&T U-verse availability across the Nashville-area and Middle Tennessee, where AT&T U-verse launched in December 2008.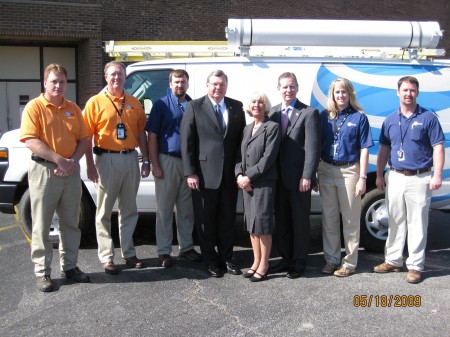 AT&T U-verse services, which are all delivered over AT&T's advanced Internet Protocol (IP) network, offer a new alternative to cable and an unmatched experience for customers. AT&T U-verse brings together your TV, broadband and AT&T wireless services – all on one bill – with unique features that provide a new level of integration, convenience and control. AT&T U-verse TV ranked "Highest in Customer Satisfaction in the South Region," according to the J.D. Power and Associates 2008 Residential Television Service Provider Satisfaction StudySM.
"Today's expansion of AT&T U-verse reflects our commitment to make the investments necessary to bring consumers in Clarksville a new era of true video competition," said Gregg Morton, AT&T Tennessee president. "We are thrilled to offer this innovative video choice to Clarksville consumers. Local residents have asked for more choices in television service and today we're delivering."
AT&T is introducing U-verse services in Tennessee thanks to The Competitive Cable and Video Services Act of 2008, HB 1421. The law, signed by Gov. Bredesen back in May, provides an environment that encourages new video providers, such as AT&T to invest in Tennessee to compete against incumbent cable providers. On the first day that this new law became effective, AT&T Tennessee filed its initial application for a state-issued certificate of franchise authority to offer video services in communities across the state.
"AT&T has invested heavily in our community in advanced wireless and wireline infrastructure and they're a great community citizen," said Rep. Curtis Johnson, House District 68 (Montgomery County).  "Making U-verse available to us as a video option shows AT&T's continued commitment to Clarksville."
More Choice, Advanced Features
AT&T U-verse TV is the only 100 percent Internet Protocol-based television (IPTV) service offered by a national service provider, making AT&T U-verse one of the most dynamic and application-rich services available today, with advanced capabilities that customers don't get from other providers.
"Cable has been the only game in town for too long, and we're excited to change that today in Clarksville," said Bryan Klamer, general manager, AT&T Tennessee. "We know Clarksville customers want a better choice to break free from cable, and AT&T U-verse is the answer. And we'll continue to make U-verse TV even better for customers with regular upgrades and new cool applications that enhance your TV experience."
Where AT&T U-verse services are available, local U-verse TV customers can enjoy numerous TV benefits, including the ability to watch recorded programs from a single DVR on any connected TV in the house with U-verse Total Home DVR; an extensive High Definition (HD) channel lineup with more than 100 HD channels; the ability to program DVR recordings from your Web-connected mobile phone or PC; personalized, on-screen weather, sports, traffic and stock information via AT&T U-bar; the ability to view personal photos on your TV that you have uploaded to flickr.com; the ability to check the current weather conditions and forecasts in any U.S. city with Weather On Demand; and more.
"We are thrilled that AT&T has brought their cutting edge video service, U-verse TV, to the Clarksville area," said Rep. Phillip Johnson, House District 78 (Cheatham, Montgomery and Williamson County).
With AT&T U-verse High Speed Internet services, every AT&T U-verse customer or small business broadband user can enjoy faster available speeds. Packages include a range of speeds, with the fastest downstream speeds up to 18 Mbps. All AT&T U-verse High Speed Internet packages include wireless home or office networking at no extra cost, and access to the nation's largest Wi-Fi network with unlimited connectivity at nearly 20,000 hot spot locations.
AT&T U-verse offers multiple combinations of TV and Internet packages to customize your experience. The most popular AT&T U-verse TV offers start at $49 a month (taxes, fees and other monthly charges apply). Professional installation is included, and you also get a 30-day money-back guarantee.
"We are excited about this new cutting edge technology," said Rep. Joe Pitts, House District 67 (Montgomery County). "The expansion of AT&T U-verse supports economic growth and increases consumer choice."
AT&T U-verse customers who want the complete home entertainment experience can also benefit from AT&T ConnecTech, an in-home care solution for virtually any technology or entertainment need, including computer, networking, TV, home theater installation, repair and maintenance. For more information, visit www.att.com/connectech.
For additional information on AT&T U-verse – or to find out if it's available in your area – visit http://uverse.att.com, call 800-ATT-2020 or visit the following AT&T retail location at 2560 Wilma Rudolph Blvd. in Clarksville.
About AT&T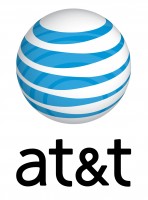 AT&T Inc. (NYSE:T) is a premier communications holding company. Its subsidiaries and affiliates, AT&T operating companies, are the providers of AT&T services in the United States and around the world. Among their offerings are the world's most advanced IP-based business communications services, the nation's fastest 3G network and the best wireless coverage worldwide, and the nation's leading high speed Internet access and voice services. In domestic markets, AT&T is known for the directory publishing and advertising sales leadership of its Yellow Pages and YELLOWPAGES.COM organizations, and the AT&T brand is licensed to innovators in such fields as communications equipment. As part of their three-screen integration strategy, AT&T operating companies are expanding their TV entertainment offerings. In 2009, AT&T again ranked No. 1 in the telecommunications industry on FORTUNE® magazine's list of the World's Most Admired Companies. Additional information about AT&T Inc. and the products and services provided by AT&T subsidiaries and affiliates is available at http://www.att.com.