Topic: End Child Trafficking Now Act of 2019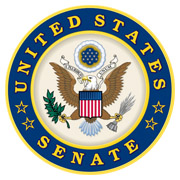 Washington, D.C. – U.S. Senator Marsha Blackburn convened a Senate Judiciary Tech Task Force meeting on data portability:
Today, the Senate Judiciary Committee's Tech Task Force was joined by a panel of industry leaders. After the meeting, Senator Blackburn said the following:
"American consumers are asking for more control over their presence online – they want to own their 'Virtual You'," said Senator Blackburn. "Today, the Tech Task Force heard from businesses like Airbnb and Lyft about privacy policies that build consumer trust, as well as smaller firms like FreeWheel seeking to innovate. We also heard from privacy experts who pushed for greater data portability and interoperability, which would be beneficial to startups and consumers."
«Read the rest of this article»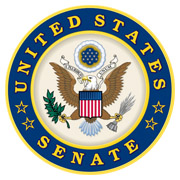 Washington, D.C. – Senators Marsha Blackburn (R-Tenn.) and Joni Ernst (R-Iowa), the first two Republican women to serve on the Senate Judiciary Committee, have introduced legislation to combat asylum fraud and protect children arriving at the border from falling victim to human trafficking.
S. 2420, the End Child Trafficking Now Act of 2019, amends the Immigration and Nationality Act to require a DNA test to substantiate the familial relationship between an alien and an accompanying minor. The legislation will prevent drug traffickers and gang members from trafficking children.
«Read the rest of this article»