Topic: Florida State University

Clarksville, TN – Austin Peay State University (APSU) says that in the last few months, the new COVID-19 Coronavirus has infected 5.6 million people worldwide, resulting in more than 350,000 deaths.
At the same time, as governments and businesses have shut down – sometimes leading to protests and violent altercations – the pandemic has revealed deep fissures in modern society.
«Read the rest of this article»
The 152nd Meeting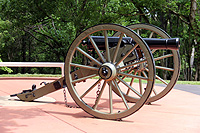 Clarksville, TN – The next meeting of the Clarksville (TN) Civil War Roundtable will be on Wednesday, December 21st, 2016 at the Bone & Joint Center, 980 Professional Park Drive, right across the street from Tennova Healthcare. This is just off Dunlop Lane and Holiday Drive and only a few minutes east of Governor's Square mall.
The meeting begins at 7:00 pm and is always open to the public. Members please bring a friend or two – new recruits are always welcomed.
Topic: "General William T. Sherman"
«Read the rest of this article»

Clarksville, TN – On a warm, May afternoon in 2012, Australian tennis star Samuel Groth stunned spectators at the Busan Open when he delivered a 163 mph serve—the fastest serve in the history of that sport.
A grainy YouTube video from that day shows Groth's opponent, Belarusian Uladzimir Ignatik, flailing in his unsuccessful attempt to connect with the ball.
«Read the rest of this article»

Clarksville, TN – In August, Sarah Huff, a former high school dropout, will board a plane for the United Kingdom to begin graduate school at The London School of Economics and Political Science—a university recently labeled "the world's leading dedicated social science institution."
"I'll admit I was a bit hesitant to apply because I don't have a lot of the background that people have when they go to these bigger schools," Huff said recently.
«Read the rest of this article»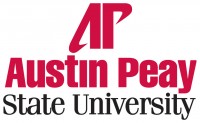 Clarksville, TN – Dr. Lynne Sponaugle Crosby, a high-level administrator at Florida State College at Jacksonville (FSCJ), was recently named assistant provost and assistant vice president of Academic Affairs at Austin Peay State University.
Brian Johnson, now president of Tuskegee University, previously served as assistant provost until August 2013, when he was named vice president of APSU's Office of Strategic Planning and Institutional Research. «Read the rest of this article»
APSU Guitar Professor Stanley Yates To Perform Free Concert
Clarksville TN – Internationally-renowned concert guitarist and APSU Professor of Music Dr. Stanley Yates will present a recital of solo and chamber music at 7.30pm on Thursday, September 27th in the Concert Theater of the Music-Mass Communication Building on the APSU campus.
His program will include solo guitar music by baroque composer Giuseppe Antonio Brescianello, Czech composer Stepan Rak, and Brazilian guitarist Baden Powell de Aquino.
The concert will also include the first modern performance of a recently-discovered early nineteenth-century adaption for violin, viola and guitar of Mozart's popular opera 'The Magic Flute,' assisted by APSU violin professor Dr. Emily Hanna Crane and Nashville violist Michael O'Gieblyn.
«Read the rest of this article»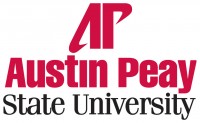 Clarksville, TN – On Tuesday afternoon, Austin Peay State University recognized five professors with the highest distinctions awarded to faculty members during the University's annual Honors and Awards Ceremony.
Dr. Mary Lou Witherspoon, professor of mathematics, was named the recipient of the 2012 APSU Alumni Association Distinguished Professor Award. The award is presented annually to a faculty member or department chairperson who has completed a minimum of four years of full-time teaching at Austin Peay. «Read the rest of this article»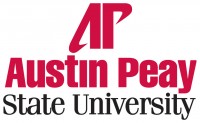 Clarksville, TN – On a recent Thursday afternoon, Margaret Rennerfeldt flipped through a small, flimsy journal to read a few notes she'd jotted down earlier this month while attending the American College Dance Festival Association's Southeast Region conference in Albany, GA.
The Austin Peay State University assistant professor of dance had brought a work she choreographed to the event, and she wanted to remind herself of what the panel of judges had said about the dance.
«Read the rest of this article»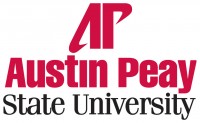 Clarksville, TN – Ten Austin Peay State University students and two staff members recently participated in the APSU Alternative Spring Break trip for a 10-day service trip to Florida.
While traveling to the Everglades National Park, the group stopped for the night at Stephen Foster Cultural State Park in White Springs, FL. The APSU spring break trip visited the state park in 2010 and worked in the restoration area planting two thousand native pine trees.
This year, group members were able to check on their trees, note their growth and removed some barbed wire fence within the restoration area.
«Read the rest of this article»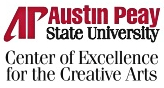 Austin Peay State University and the Center of Excellence for the Creative Arts present their annual guitar festival featuring guest artist concerts and master classes.
The concerts take place at 7.30 p.m., Monday and Tuesday, Feb. 8-9 in the Music/Mass Communication Building Concert Hall and are free and open to the public.
The first concert will feature APSU adjunct guitar professor Roger Hudson and guest artist Stephen Aron in a performance of original compositions for the guitar. Tuesday's concert will feature guest artist Lily Afshar. «Read the rest of this article»