Topic: Fontella Jones

Clarksville, TN – A few more crashes trickled in during the night for a total of 56 reported traffic crashes from 5:00pm yesterday until 5:00am today. Thirty-seven of the crashes were inside the city limits and nineteen were on county roads. Precipitation remained almost all sleet until well after midnight.
Several crashes resulted in overturned vehicles, but the number of injury crashes has been low. Cars went off the road and had to be abandoned all over town.
«Read the rest of this article»

Clarksville, TN – On Friday, May 31st, 2013 the Clarksville Police Department training room was filled with friends and family to celebrate the promotion of five members of the Clarksville Police Department.
As a family member pinned their new badge on each recipient, Chief Al Ansley proudly announced that Sergeant Ty Burdine and Sergeant Liane Wilson will now hold the rank of Lieutenant.
«Read the rest of this article»

Clarksville, TN – On September 15th, 2012 around 1:00pm, Clarksville Police were called to investigate a robbery which occurred early in the morning, around 5:00am at 480 Ringgold Road.
According to a 43 year old male victim and a witness, the victim was at 480 Ringgold Road with his friend, Keno Holmes, when they got into a verbal altercation.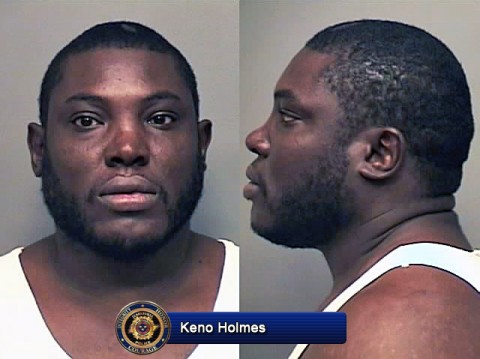 «Read the rest of this article»
Clarksville Police Advises Caution when Approaching or Assisting a Stranger

Clarksville, TN – On April 25th, around 10:30pm, a woman called Clarksville Police to report that her 16 year old daughter did not return home from an evening church service and was missing and there were people out looking for her.
While officers were meeting with the mother to take a report, one of the people who had been looking for the missing teenager found her vehicle in a field off of the 2200 block of Allen-Griffey Road. «Read the rest of this article»

Clarksville, TN – On October 13th, 2011, approximately 9:49pm, officers responded to a robbery which occurred in the parking lot of Wal-Mart, 1680 Fort Campbell Boulevard.
The victim, Timothy Wayne Vestal Jr., alleged that an unknown male assaulted him and took $150.00 and left the scene in a car. Vestal got into his own vehicle, followed the alleged robber, and called 911 providing a vehicle description, and the location of the vehicle.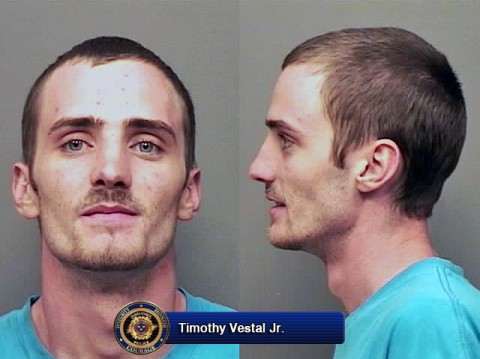 «Read the rest of this article»

Clarksville, TN – On October 13th, 2010, around 10:26pm, officers responded to the Pembroke Place Subdivision about a  complaint of an unwanted guest. The complainant told officers that she discovered a 20 year old male, identified as Christopher Davis, hiding in her granddaughter's closet.
She said that her granddaughter is only 14 years old and had several hickies on her neck. Officers were told that Davis had ridden a bicycle from Nashville to the residence and possibly stayed there overnight. The grandmother detained Davis until Police arrived.
«Read the rest of this article»