Topic: Fred Hill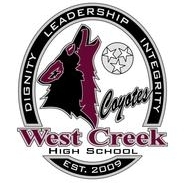 Clarksville, TN – After battling to a one-point deficit at halftime, the West Creek Coyotes rallied down the stretch to beat District 10-AAA conference foe Northwest Vikings, 60-49 Tuesday night.
Down 28-29, the Coyotes opened the third period with a 15-2 run which gave them a 12-point lead. However, by the middle of the fourth period the Vikings had come back to within one, 45-44.
«Read the rest of this article»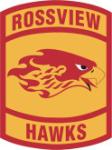 Clarksville, TN – Key baskets at the end of the game by Donterius Peacher helped the Rossview Hawks earn their first District 10-AAA win of the season at home Tuesday night against the Northwest Vikings 61-55.
After three periods, the Hawks had established a solid, seven-point lead. However miscues and sloppy play against the Vikings full court press allowed the Vikings to go on a run and cut the lead to three points with 3 minutes left in the game.
«Read the rest of this article»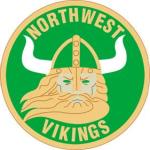 Clarksville, TN – Northwest High School's boys basketball team fell behind 7-0 after the first two minutes of play, November 22nd at Willard Ross Memorial Gymnasium, to the LaVergne High School Wolverines and never recovered in a 86-62 loss.
LaVergne (3-0), one of the favorites to win District 7-AAA, exploded out of the gate right away getting a game-opening layup from Charles Sutton just seven seconds into the game.
«Read the rest of this article»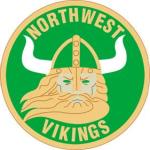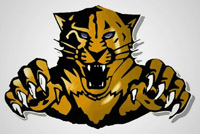 Clarksville, TN – In what looked more like a track meet than a basketball game at times, November 7th at the APSU Dunn Center in their Clarksville Montgomery County School System (CMCSS) Basketball Jamboree matchup, the Northwest High School Vikings ran, passed and dunked their way to a 44-32 victory over the Clarksville Academy Cougars.
Northwest opened up the game by getting out to a 10-2 advantage in the game's final three minutes, powered by back-to-back three from Tramon Moore and Elijah McCoin.
«Read the rest of this article»