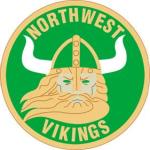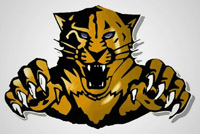 Clarksville, TN – In what looked more like a track meet than a basketball game at times, November 7th at the APSU Dunn Center in their Clarksville Montgomery County School System (CMCSS) Basketball Jamboree matchup, the Northwest High School Vikings ran, passed and dunked their way to a 44-32 victory over the Clarksville Academy Cougars.
Northwest opened up the game by getting out to a 10-2 advantage in the game's final three minutes, powered by back-to-back three from Tramon Moore and Elijah McCoin.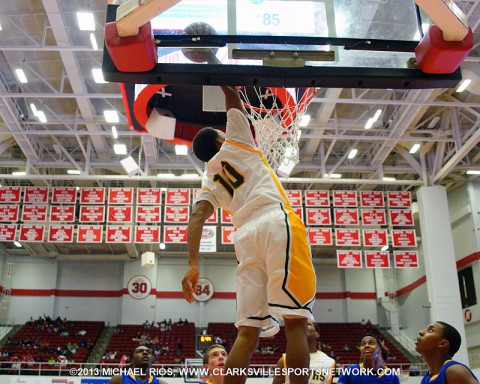 Clarksville Academy would cut the lead back to six points at the 3:47 mark on back-to-back baskets by Ian Campbell, but Northwest responded with an 8-2 run – including two of the three dunks in the game by Moore, the first coming off a lob that he tomahawked in – to make it 20-8.
The two teams played pretty even over the final 2:30 of the opening quarter, before the Vikings took a 14-point advantage into the second quarter, 25-11.
Moore would lead all scorers with 16 points for Northwest, while Campbell had 14 to lead the Clarksville Academy.
The Cougars would try to claw their way back into the contest early-on in the second quarter, scoring eight of the first 11 points to get back to within nine points, 28-19, with 5:34 left in the contest.
But Northwest would put any though of a comeback to rest over next minute, as the Vikings ran off six quick points on baskets by Markel Kea and Tremon Morris – along with two free throws by JaRyan Young to go back up by 15 with 4:40 left, 34-19.
Clarksville Academy would get no closer than 12 points the rest of the way, including the final score, 44-32, following two free throws by Austin Fisher.
Paced by Moore's 16 points, Northwest would place eight players into the scoring column, with McCoin adding nine points and Fred Hill eight.
Photo Gallery