Topic: GLBT
It was an evening packed with emotion. Judy Shepard the mother of Matthew Shepard, a gay man murdered because of his sexual orientation, was scheduled to speak at Austin Peay State University. The Westboro Baptist Church, the "God Hates Fags" people planned a protest on campus, which in the end was blocked by the APSU Gay-Straight Alliance reserving the free speech area on campus, the only place Phelps clan could have held a protest. In the mean time hundreds of APSU students lined College Street in anticipation of them making an appearance there. Oh what a night!
The Clement Auditorium was absolutely packed to the brim only 576 people could be safely seated inside the auditorium, and even more packed the lobby listening through the open doors. People young and old; men and women; colors spread across the spectrum; all orientations and identities (straight, lesbians, gays, bisexuals, and transgender) all gathered together in a celebration of diversity and a show of the unity of the APSU campus.
«Read the rest of this article»
Dark moment in America's history re-examined 10 years later.
The art of theatre exists to shine a light into even the darkest corners of human existence. It is an exercise in examining our culture and the social rules that govern our lives.
A team of playwrights created The Laramie Project in 1999 to explore the events leading up to, and the reactions following, the death of Matthew Shepard on October 12, 1998. It is widely believed that the gay University of Wyoming student was brutally beaten and killed in a homophobic hate crime.



«Read the rest of this article»
Today, I'm ready to shout. I'm not shouting because I'm mad, I'm shouting out to every single reader of Clarksville Online. It's an open call especially to the GLBT readership, but I'm also including every single ally that reads this article. How many are you? I would suppose that you're hundreds, perhaps thousands. That's a lot of people that I'm shouting to. My call is for you to show Clarksville that you care about your rights as a citizen in Tennessee. I'm a facts-based type of guy, so let's start by looking at some facts.
• Did you know that a Tennessee State Constitutional amendment was devised and passed which took away your rights of marrying the person of your choice? These rights were written into our constitution and taken away from us. When I say "us," I mean all of us. We are now constitutionally restricted as to whom we can marry. «Read the rest of this article»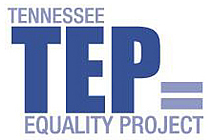 Tennessee Equality Project (TEP), a statewide organization dedicated to promoting and sustaining the equality of gay, lesbian, bisexual, and transgender persons in Tennessee, is paying careful attention to several bills that the State Legislature is presently considering. As part of this process, TEP is asking residents of Montgomery and the surrounding counties to become involved in advancing equality in this region. The local committee, TEP Montgomery County, will meet on April 21 at 7:00 PM at Borders Bookstore coffee shop at 2801 Wilma Rudolph Blvd., Clarksville. «Read the rest of this article»
Stacey Campfield (R, Knoxville), a self-described Christian and one of the more colorful members of the Tennessee House of Representatives, recently introduced what many have viewed as an extremely confusing bill regarding that which he most eloquently describes in his blog as "what should not be taught in our schools." This bill, HB2997, requests the amendment of the Tennessee State Code to prohibit "any instruction or materials discussing sexual orientation other than heterosexuality" in elementary and middle schools.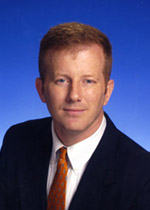 Campfield (at right), during his short tenure in the House, has gained a reputation for introducing controversial, if not peculiar, legislation that many view as antagonistic and bizarre. His past history of failed attempts to limit academic freedom are also well known. In 2005, he introduced HB0432, which was an attempt to limit instructional content by specifically denying classroom teachers the opportunity to express their own personal beliefs with regards to the material that they present. At the same time, Campfield made it clear that he felt as though students should have the right to "speak without fear of hurting their grades." Many view this as an attempt to legitimatize the rights of free speech for students, but to limit them for classroom instructors.
Last year, Campfield has introduced legislation calling for the removal of the sales tax on food, replacing the lost revenue to the state with additional taxes on pornography. As a Christian, he justifies the potential for financial gain through the taxation of an industry that many of his fellow Christians would call immoral, by defining it as a "luxury item." Many viewed this legislation as an attempt to give good reason for the sale of pornographic materials and the peddling of human flesh through a motive to fill the State's coffers. «Read the rest of this article»
The Tennessee Equality Project is hosting their Lobbying 101 seminar tonight from 7:00 pm to 9:00 pm at the Riverview Inn located at 50 College Street in Clarksville.
Their goal is for people from the Clarksville, Montgomery County area to participate in their Feb 19 Advancing Equality Day on the Hill event. This Lobbying 101 session will prepare you to be able to actively participate.  
Sexuality based attacks have already begun in the Tennessee Legislature for the 2008 term, and illustrate why this proactive approach is necessary.
For additional information or any other questions, please contact Middle Tennessee Coordinator Todd Hughes at . 
The Tennessee Equality Project is a 501c4 organization incorporated in Tennessee.  Gifts to TEP are not deductible for purposes of federal income tax.
The polemic surrounding legal rights for GLBT [Gay, Lesbian, Bi-Sexual, Transgendered) people to adopt children is clearly well established. Every few years, the question is revisited, either as part of a moral debate or as a legal battle. During the next few months, we can anticipate introduction of this question, once again, in the Legislature. We should begin by considering some important facts.
First, according to the Human Rights Commission (HRC), the following are the particulars regarding adoption by same sex couples in our state:
Single GLBT people may adopt children
There is no explicit prohibition against adoption for same-sex couples;
It is unclear as to whether or not a person can adopt the child of a same-sex partner.
Second, there are currently no bills in the Legislature that would restrict the rights of GLBT individuals or couples to adopt.
So, where's the "problem" and why are we talking about a "battle?" «Read the rest of this article»

US House Resolution 3685, the Employment Non-Discrimination Act, represents a bold move to enact legislation prohibiting discrimination against employees based on sexual orientation. At face value, the Resolution appears to represent a progressive move towards equality for gays and lesbians in the workplace. Unfortunately, it falls short of that goal. The major shortcoming of this legislation is that it completely ignores the rights of the transgender population in the workforce.
The Tennessee Equality Project (TEP) is holding an organizational meeting on November 12, at 7:00 PM, at Borders Bookstore Café, 2801 Wilma Rudolph Blvd., in Clarksville, to present the issue and discuss the reality of and omissions in the non-discrimination law. TEP can assist Montgomery County residents in making their opinions on this bill and other issues of equality heard at both the state and national levels.
«Read the rest of this article»
The Tennessee Equality Project is presently in the process of forming " TEP Montgomery County," a special group that is concerned with the needs of citizens in the Clarksville Region. They need your help and support. An organizational meeting will take place on November 12 at 7:00 PM in Clarksville at the Borders Bookstore Cafe at 2801 Wilma Rudolph Blvd. The meeting should last no more than one hour. Please plan to attend. If you have any questions, please contact Todd Hughes at .
Elsewhere in Tennessee: Nashville
The Tennessee Equality Project held a meeting with Nashville Community Members and Leaders to Solicit Opinions for non-discrimination ordinance for Nashville, TN.
A group of approximately sixty community members met on the evening of Wednesday, October 12, at the East End Methodist Church in Nashville to discuss the possibilities for a non-discrimination ordinance and other positive legislation for Metro Nashville. «Read the rest of this article»