Topic: Great Lakes
Written by Bill Peoples
U.S. Army Corps of Engineers, Nashville District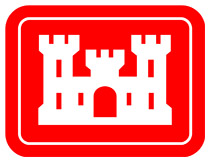 Nashville, TN – The U.S. Army Corps of Engineers Nashville District announced today that it expects higher levels and flows along the Cumberland River this week due to releases from Corps dams over the next three days, even though the weather is expected to be dry during this time.
The dry weather is allowing the Corps to continue regaining storage in upstream reservoirs. The stage at Nashville will rise approximately four feet from a stage of 31 feet to near 35 feet today and remain elevated through midweek. The flow currently at Nashville is more than 40 million gallons of water per minute.
«Read the rest of this article»
Written by Hal Pierce / Rob Gutro
NASA's Goddard Space Flight Center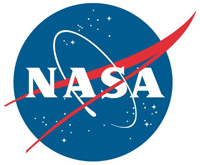 Greenbelt, MD – NASA's Global Precipitation Measurement or GPM mission core satellite analyzed extreme weather that affected the U.S. over the course of five days. Heavy rainfall, flooding and tornado outbreaks affected areas of the United States from the Southwest through the Midwest from December 23rd to 27th, 2015.
GPM is an international satellite mission between NASA and the Japan Aerospace Exploration Agency to provide next-generation observations of rain and snow worldwide every three hours.
https://www.youtube.com/watch?v=PA4BS8AfKao «Read the rest of this article»
Written by Rob Gutro
NASA's Goddard Space Flight Center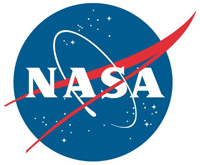 Greenbelt, MD – As icy cold Canadian air settled over the eastern two-thirds of the U.S. bringing snow and bitter cold, NOAA's GOES-East satellite captured this infrared view of what looks like a frozen blanket over the region.
NOAA's GOES-East satellite provides visible and infrared images over the eastern U.S. and the Atlantic Ocean from its fixed orbit in space.
In an infrared image taken on November 18th at 12:30 UTC (7:30am EST), the cold air over the eastern and central U.S. appears to look like a blanket of white, but it's not all snow.
«Read the rest of this article»
Written by Jessica Nimon
International Space Station Program Science Office
NASA's Johnson Space Center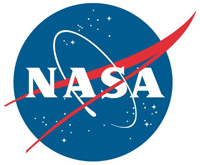 Houston, TX – The green stuff that clouds up fish tanks – it's not just an aesthetic annoyance. In fact, if you've been watching recent news of algal bloom concerns in Lake Erie, you know that the right conditions for algae can lead to contamination of local water sources, potentially impacting aquatic life and humans.
What you might not have known is that among the resources to help study this problem you will find the International Space Station's Hyperspectral Imager for the Coastal Ocean (HICO).
«Read the rest of this article»
Written by Gay Hill
NASA's Jet Propulsion Laboratory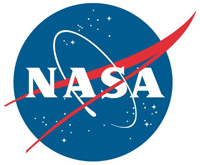 Pasadena, CA – Ten years ago, we knew Titan as a fuzzy orange ball about the size of Mercury. We knew it had a nitrogen atmosphere — the only known world with a thick nitrogen atmosphere besides Earth. But what might lie beneath the hazy air was still just a guess.
On March 6th, NASA's Cassini spacecraft will swoop down within 933 miles (1,500 kilometers) of Titan to conduct its 100th flyby of the Saturn moon. Each flyby gives us a little more knowledge of Titan and its striking similarities to our world.
«Read the rest of this article»
Written by Kathryn Hansen
NASA's Earth Science News Team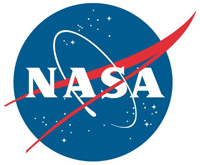 Washington, D.C. – At night, as cold settles in, lake ice creaks and groans. It's been excessively cold, and I camped exposed on the snow-swept surface. Other than the lack of vegetation and the sounds at night, you'd never know you were on a lake.
It feels like an empty plain. In some places, you see pressure ridges where ice has pushed into itself, sticking up like clear blue stegosaurus plates.  — Craig Childs
Author Craig Childs is not describing an Arctic lake. He's describing the bitterly cold and frozen scene on Lake Superior, during his February 2014 trek on the ice near the coast of Ashland, Wisconsin.
«Read the rest of this article»