Written by Bill Peoples
U.S. Army Corps of Engineers, Nashville District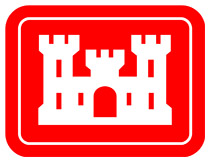 Nashville, TN – The U.S. Army Corps of Engineers Nashville District announced today that it expects higher levels and flows along the Cumberland River this week due to releases from Corps dams over the next three days, even though the weather is expected to be dry during this time.
The dry weather is allowing the Corps to continue regaining storage in upstream reservoirs. The stage at Nashville will rise approximately four feet from a stage of 31 feet to near 35 feet today and remain elevated through midweek. The flow currently at Nashville is more than 40 million gallons of water per minute.
River elevations at all points along the Cumberland River (Carthage, Nashville, Ashland City, Clarksville, Dover) will continue to rise. However, this is an intentional rise and a critical part of the district's strategy to take advantage of the next 72 hours of dry weather. These rises in the short term will allow the district to cut releases from dams when it is most critical and is how the reservoir system was designed to be operated.
Additional rainfall yesterday across the Cumberland Basin continues to make this February one of the wettest in recent memory and the National Weather Service says more rainfall is coming later this week. The Army Corps of Engineers water management personnel have been very busy dealing with the recent rainfall and remain diligent and continue to monitor the dynamic situation. Dam operators at Corps projects have been busy as well, making necessary spillway gate adjustments.
Although the tributary releases are very aggressive in an effort to recover storage, pool levels at these projects will remain seasonally high due to the heavy inflows from the recent rains. Lake Cumberland's pool elevation is above normal summer level and Dale Hollow Lake's pool elevation is just below its normal summer level. At this time J Percy Priest Lake's pool elevation is only two feet below its summer pool.
Due to the high flows, Old Hickory Lock in Old Hickory, Tennessee, and Cheatham Lock in Ashland City, Tennennessee, will be closed with no lockages until further notice. In addition, the Corps is in a Flood Control Operation on the lower Ohio River and is coordinating releases with the Tennessee Valley Authority, the Great Lakes and Ohio River Division in Cincinnati, Ohio, and other stakeholders.