Topic: Greenhouse Gas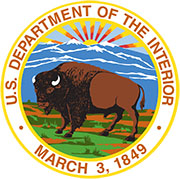 Washington, D.C. – President Joe Biden has signed an Executive Order that will help restore balance on public lands and waters, create jobs, and provide a path to align the management of America's public lands and waters with our nation's climate, conservation, and clean energy goals.
In implementing the Executive Order, the Department of the Interior will engage diverse stakeholders across the country, as well as to conduct formal consultation with Tribes in recognition of the U.S. government's trust responsibilities.
«Read the rest of this article»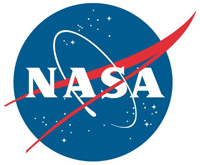 Pasadena, CA – Tropical Storm Fay is sweeping across New England, with the center of the storm making landfall about 10 miles (15 kilometers) north-northeast of Atlantic City, New Jersey, at around 5:00pm local time.
At that time, Fay had maximum sustained winds of around 50 mph (85 kph). Forecasters predicted the storm will dump up to 7 inches (18 centimeters) of rain along its path from Delaware into New Jersey.
«Read the rest of this article»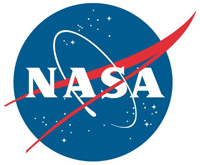 Greenbelt, MD – According to results from the Arctic-Boreal Vulnerability Experiment (ABoVE) funded by NASA's Earth Science Division, increasingly frequent and severe forest fires could burn generations-old carbon stored in the soils of boreal forests.
Releasing this previously buried carbon into the atmosphere could change these forests' balance of carbon gain and loss, potentially accelerating warming.
Canada's Northwest Territories were scorched by record-breaking wildfires in 2014.
«Read the rest of this article»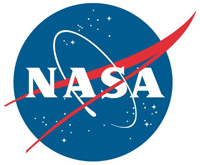 Greenbelt, MD – Using NASA data, a new modeling study of Greenland's melting ice sheet reveals it could generate more sea level rise than previously thought if greenhouse gas emissions continue to increase and warm the atmosphere at their current rate.
The study, which used data from NASA's Operation IceBridge airborne campaign, was published in Science Advances today.
In the next 200 years, the ice sheet model shows that melting at the present rate could contribute 19 to 63 inches to global sea level rise, said the team led by scientists at the Geophysical Institute at the University of Alaska Fairbanks.
«Read the rest of this article»
Written by Carol Rasmussen
NASA's Earth Science News Team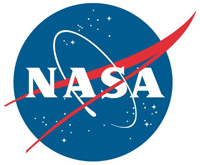 Washington, D.C. – NASA is ready to launch a new space instrument that will use the vantage point of the International Space Station to monitor Earth's carbon cycle.
A follow-on to the still-active OCO-2 mission, OCO-3 will bring not only a new vantage point but new techniques and new technologies to NASA's carbon dioxide observations.
Why are we launching a new carbon observatory? Read on.
«Read the rest of this article»
NASA Headquarters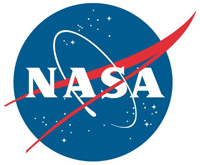 Washington, D.C. – Earth's global surface temperatures in 2018 were the fourth warmest since 1880, according to independent analyses by NASA and the National Oceanic and Atmospheric Administration (NOAA).
Global temperatures in 2018 were 1.5 degrees Fahrenheit (0.83 degrees Celsius) warmer than the 1951 to 1980 mean, according to scientists at NASA's Goddard Institute for Space Studies (GISS) in New York. Globally, 2018's temperatures rank behind those of 2016, 2017 and 2015. The past five years are, collectively, the warmest years in the modern record.
«Read the rest of this article»
NASA's Earth Science News Team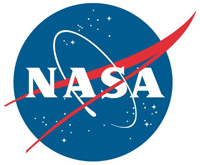 Washington, D.C. – A simple molecule in the atmosphere that acts as a "detergent" to breakdown methane and other greenhouse gases has been found to recycle itself to maintain a steady global presence in the face of rising emissions, according to new NASA research.
Understanding its role in the atmosphere is critical for determining the lifetime of methane, a powerful contributor to climate change.
The hydroxyl (OH) radical, a molecule made up of one hydrogen atom, one oxygen atom with a free (or unpaired) electron is one of the most reactive gases in the atmosphere and regularly breaks down other gases, effectively ending their lifetimes.
«Read the rest of this article»
Written by Ellen Gray
NASA's Earth Science News Team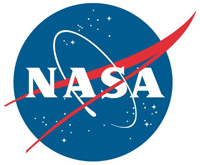 Washington, D.C. – New NASA-funded research has discovered that Arctic permafrost's expected gradual thawing and the associated release of greenhouse gases to the atmosphere may actually be sped up by instances of a relatively little known process called abrupt thawing. Abrupt thawing takes place under a certain type of Arctic lake, known as a thermokarst lake that forms as permafrost thaws.
The impact on the climate may mean an influx of permafrost-derived methane into the atmosphere in the mid-21st century, which is not currently accounted for in climate projections.
«Read the rest of this article»
Written by Lori Keesey
NASA's Goddard Space Flight Center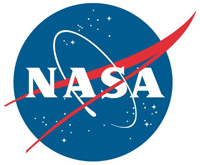 Greenbelt, MD – A novel instrument that has already proven its mettle on field campaigns will attempt to measure atmospheric greenhouse gases from an occultation-viewing, low-Earth-orbiting CubeSat mission called Mini-Carb early next year — marking the first time this type of instrument has flown in space.
Emily Wilson, a scientist at NASA's Goddard Space Flight Center in Greenbelt, Maryland, is teaming with the Lawrence Livermore National Laboratory, or LLNL, to fly a smaller, more ruggedized version of her patented mini-Laser Heterodyne Radiometer, or mini-LHR, on an LLNL-built CubeSat platform early next year.
«Read the rest of this article»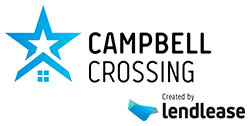 Fort Campbell, KY – The Better Buildings Challenge was launched in 2011, with a goal of making American homes and buildings 20% more energy efficient by 2020. Lendlease, as one of the original companies to accept this challenge, has exceeded this goal within its Department of Defense housing privatization business five years ahead of schedule.
At Campbell Crossing, a Lendlease privatized housing community located at Fort Campbell, a Building Energy Management System (BEMS) was piloted in 2013 through a partnership with MidAmerican Energy Services, LLC.
«Read the rest of this article»