Topic: Head Start
Clarksville Mayor Kim McMillan, United Way, Happy Kids open Outdoor Resource
Clarksville, TN – Clarksville Mayor Kim McMillan, United Way Executive Ginna Holleman and a playful group of Head Start students opened the Born Learning Trail at Liberty Park on Wednesday.
The project is a partnership between the City of Clarksville and the United Way of the Greater Clarksville Region.
«Read the rest of this article»

Nashville, TN – The Tennessee Department of Human Services (TDHS) in partnership with the U.S. Department of Agriculture and eligible agencies across the state provide meals to children and adults through the Child and Adult Care Food Program, or CACFP.
The CACFP is a federally funded program that provides reimbursement for eligible meals that are served to participants who meet age and income requirements.
«Read the rest of this article»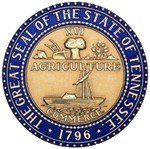 Nashville, TN – Fourth grade reading scores of Tennessee students improved more over the past 10 years than those of students in most other states, a new data snapshot on education finds.
The report, KIDS COUNT Data Snapshot: Early Reading Proficiency in the United States, compares 2003 and 2013 National Assessment of Educational Progress (NAEP) fourth grade reading scores.
It was issued by the Annie E. Casey Foundation KIDS COUNT Program. «Read the rest of this article»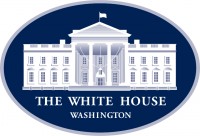 Washington, D.C. – Unless Congress acts by March 1st, a series of automatic cuts—called the sequester—will take effect that threaten hundreds of thousands of middle class jobs, and cut vital services for children, seniors, people with mental illness and our men and women in uniform.
There is no question that we need to cut the deficit, but the President believes it should be done in a balanced way that protects investments that the middle class relies on. Already, the President has worked with Congress to reduce the deficit by more than $2.5 trillion, but there's more to do. «Read the rest of this article»
Clarksville, TN – The final day of the 2012 Rivers and Spires Festival on Saturday opened with unseasonably cooler weather to the point of being really chilly.  Warm coats, hats, and/or gloves were the order of the day.  Turnout started out slow, and might have been a little bit depressed over all from previous years as a result, but the people who did come out had a really great time!
Arriving around 11:00am, I found dribs and drabs of people mostly scattered around the various stages. As the morning progressed the numbers steadily increased. I made my way up strawberry alley and watched a vendor playing with one of the many items he had for sale. «Read the rest of this article»

Clarksville, TN – The weekly Clarksville Parks and Recreation Department Recreation Report provides Clarksvillians with a glimpse at the activities and events that are available from the Parks and Recreation Department for them to enjoy together as a family.
This weeks highlights include:
Head Start Registration
Visitors to Parks & Recreation
Education Fair
Story Tellers
Lifeguarding Classes
Doggiepalooza 2012
Re-Certification/Crossover Course
Movies in the Park
Book Signing
«Read the rest of this article»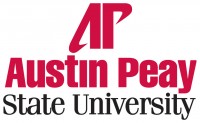 Clarksville, TN – Austin Peay State University School of Technology and Public Management, the APSU Department of Public Management and Criminal Justice, Hands on Clarksville and the Clarksville Montgomery County Nonprofit Partnership Network are all teaming up on Friday, April 13th for a Nonprofit Management and Leadership Conference at the Morgan University Center. «Read the rest of this article»
Opportunities for Volunteers and Service Agencies to Participate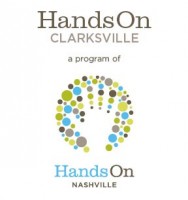 Clarksville, TN – September 11th, 2011 is the 10th anniversary of the terrorist attacks that forever changed the United States and its people.  It's designated as the National Day of Service and Remembrance.
To bring Americans together in the same spirit of compassion, unity and service as so many had after 9/11, Hands On Clarksville is coordinating Serve to Remember, an event that offers a variety of volunteer activities between September 1st and 11th.  «Read the rest of this article»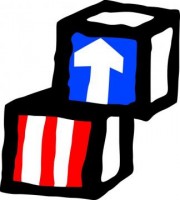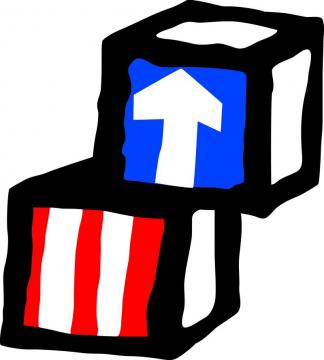 Clarksville, TN – The Clarksville/Montgomery County Community Action Agency Head Start program will be Accepting Applications for the 2011-2012 School Year.
If your child will be 3 or 4 years old on or before September 30th, 2011 and your income meets Federal guidelines, then he/she may qualify for Head Start. «Read the rest of this article»

The Kiwanis Club of Clarksville held their Annual John D. Maddox Sr. Memorial Pancake Breakfast on Saturday, a fund-raising event they have been holding for over forty years. The all you can eat Breakfast  featured light and fluffy pancakes, sausage patties, crisp bacon, and your choice of drinks.
The Kiwanis club utilizes the revenue generated from their events to fund their philanthropic works in the community, including a Christmas party for children in the Head Start program, they buy presents and winter hats and coats for them.  Buying books for the reading is fundamental program.  They also give donations other youth oriented organizations. To find out more about the charitable works of the Clarksville Kiwanis club visit their web site.
The attendees ranged from your average man on the street, to some of the social and political elites in our community: Attending was the Johnny Piper, the City Mayor; Montgomery County Sheriff Norman Lewis and his wife Kris; Judge Ross Hicks; Judicial Candidate Ken Gobles; Jim Durrett; and local business woman Kendel Welsh among many others. «Read the rest of this article»