Topic: Hearing Aids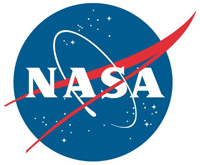 Greenbelt, MD – When President John F. Kennedy said going to the Moon was hard, he wasn't kidding
Much of the technology needed to get to the lunar surface and return didn't exist at the time of Kennedy's famous 1962 speech. And much was unknown. As NASA's Apollo missions were being planned, there was concern that the lunar module might sink right into the surface or become stuck in it.
«Read the rest of this article»
Congressman Marsha Blackburn
7th District of Tennessee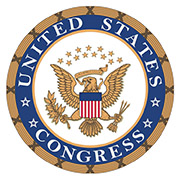 Washington, D.C. – Spring Break is always one of my favorite times of year as we often get the chance to see so many of you in our office.
It's been a pleasure to welcome families from across the 7th District to the Capitol this week.
If you are planning a trip to Washington, please remember that we can assist with Capitol and White House tours.
«Read the rest of this article»


Clarksville, TN – The prevalence of hearing loss increases with every decade of age and is closely tied to several ailments, including diabetes and cardiovascular disease.
A 2008 study by the National Institutes of Health revealed that hearing loss is about twice as common in those with diabetes compared to those without, and a 2005 Harvard study found that hearing loss occurs about 54% more often in those with heart disease compared to the general population.
«Read the rest of this article»

Clarksville TN – Most of us take our hearing for granted.  We never realize what the long term affects of loud music, noisy working conditions, or just plain neglect can have on our quality of hearing.
A routine hearing examination takes just a few minutes, and can identify if you are suffering from diminished hearing.
«Read the rest of this article»
The motto for the Center for Audiology is simple, "Before We Help You Hear, We Listen!"


Clarksville, TN – Hearing is one of the most important of your five senses. We hear all of the great moments in our lives, the first time someone tells you "I Love You," The simple "I do" when you get married, your child's first word, and so much more. That is why it is so very important to take the very best care of your hearing.
Dr. Emiko "Emi" LeJeune and Dr. Aubrey Carr, the audiologists at the Center for Audiology in Clarksville can help you protect and care for your hearing, and in doing so ensure that when the time comes you will be able to clearly hear those life changing words.
«Read the rest of this article»