Topic: Helmet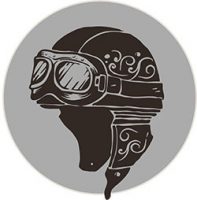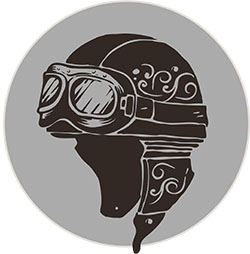 Clarksville, TN – So, here we are. new year, new decade, new beginnings. What's next?
I think a lot of us ask that same question.
Resolutions? I don't make them, because I can't seem to keep them. I would guess you might be the same.
We all need to be better than we were yesterday, so moving forward, I just try to take it one day at a time. The older I get, the more I realize that if I just get the most out of each day, treating people better than before, pushing myself a little more, and motivating myself to step up my game, then it wears off on the ones I love and the people I meet.
«Read the rest of this article»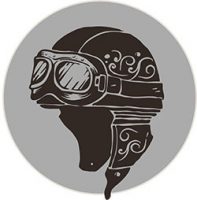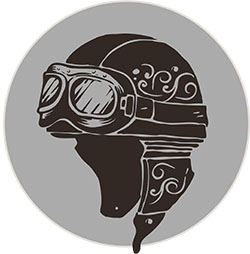 Clarksville, TN – Part one of this story is here.
This installment documents what happened after the crash and follows me to the emergency room and describes my injuries and the medical attention I received.
After the impact with the deer, I was unconscious and bleeding from a gash to my forehead. According to one of my riding partners, David Bearden, not only was I completely knocked out, but I was laying in a pool of blood that he estimated had to be at least a pint.
"You could have bled out" he said. "By the time I got my bike stopped, Jay Christopher was already with you and had you propped up in his lap, trying to stop the bleeding."
«Read the rest of this article»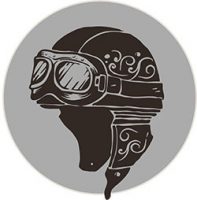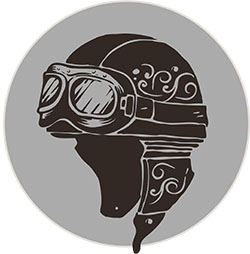 Clarksville, TN – One of the many things I absolutely LOVE about this journey I'm on is the people I meet. From the very first trip I took, to the ride I had with friends this weekend, I hear the most amazing stories of their motorcycle journey.
I've been struck by the number of "former" bikers who quit riding for a variety of reasons. Some of them are due to illness, surgery, or age. One of the most common themes though, are bikers I meet who quit riding after they had an accident.
I've had brothers show me their scars, or describe in intimate detail the injuries they suffered that drove them away from their motorcycle.
«Read the rest of this article»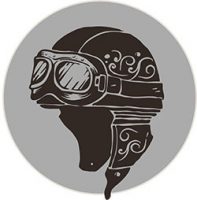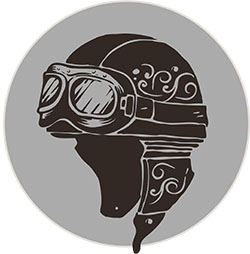 Clarksville, TN – The biker and his helmet. Yes or No?
Alright, I'll go ahead and open this can of worms.
Since the first motorcycle rolled out of the shop, the mandate that the rider should wear a helmet has raged on and on. In the early days, they had crude examples of head protection and some bikers wore them while others didn't. It was their choice.
I believe it should be my choice now.
I think that's the biggest complaint about helmet laws and that it's legislated. All states are different on their helmet laws. Some you do, some you don't.
«Read the rest of this article»

Nashville, TN – Traumatic brain injury can occur as a result of any head injury. Whether it is a fall from a bicycle or a motorcycle crash, a sports concussion or a head trauma to one of our brave veterans from an explosion on the battlefield, the delicate brain can suffer significant after affects.
Many of these injuries can be prevented. During observances of Brain Injury Awareness Month, the Department of Health is reminding Tennesseans of the importance of wearing helmets while riding motorcycles and bicycles to help prevent brain injuries. «Read the rest of this article»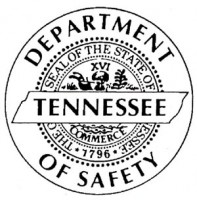 Nashville, TN – May is Motorcycle Safety Awareness Month, and the Tennessee Department of Safety and Homeland Security and Tennessee Highway Patrol are encouraging motorists to exercise caution in response to the rise in motorcycle fatalities in the state and across the nation this year.
Motorcycle fatalities accounted for 12.0 percent of total fatalities within Tennessee in 2011. As of May 7th, there has been a 31 percent increase in motorcycle fatalities in the state, compared to this same time last year. Thirty-eight motorcyclists have died in crashes this year, and preliminary figures show four were killed in the first week of May alone. «Read the rest of this article»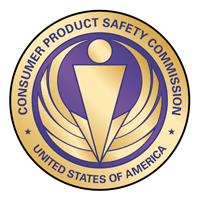 Washington, D.C. – The U.S. Consumer Product Safety Commission (CPSC) warns all-terrain vehicle (ATV) riders to take steps to stay safe this holiday weekend. CPSC staff is aware of 28 fatalities that occurred during the four-day Memorial Day holiday weekend in 2010. That is an average of seven deaths a day. Five victims were under the age of 16.
History has shown that as temperatures go up, and spring turns to summer, the reported number of ATV-related incidents and deaths also increases.
«Read the rest of this article»