Topic: Hillsboro High School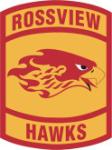 Nashville, TN – Rossview High School's football team came out like a ball of fire Friday night, August 22nd, in getting out to a quick 14-0 lead, but turnovers help Hillsboro High School to score 34 straight unanswered points against the Hawks in posting a 41-27 come-from-behind victory.
The Hawks (0-1) scored the first two times they had the ball, needing only 13 yards on their first drive to find the end zone after getting a hand on a punt deep in the Burros end of the field and then recovering a Hillsboro (1-0) fumble near midfield to start their second drive.
«Read the rest of this article»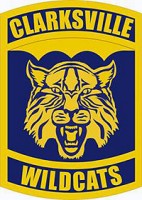 Nashville, TN – Clarksville High School put together an 11-2 run, early in the fourth quarter December 26th at the Willie Brown Memorial Tournament versus tournament host Father Ryan High School, to rally past the Fighting Irish for a 52-50 victory, to extend its win streak to five games.
The Wildcats (5-7) trailed Father Ryan 39-36, with 7:21 left in the game, following one of two free throws by the Irish's Griffin Bumpus.
But Clarksville High would score eight straight points on two baskets each from J.J. Jones and Cameron Stiff – all coming off assists from Jeff Webb, who drove into the paint and dumped the ball off to the open man when they stepped up to try to take a charge.
«Read the rest of this article»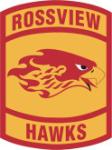 Clarksville, TN – Charles Talleyrand scored four touchdowns for Rossview High School, August 23rd, to lead the Hawks to a 28-14 victory over the Hillsboro High School Burros.
Talleyrand's scoring runs came from 17, 35, 1 and 5 yards out, but it was his third touchdown of the game – at the 4:53 mark of the third quarter – that broke a 14-14 tie and put the Hawks up for good, 21-14.
Rossview would add an insurance score by Talleyrand at the 1:35 mark of the third quarter to make it a two-score lead for the Hawks.
«Read the rest of this article»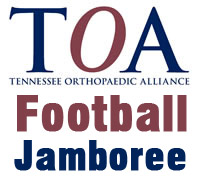 Clarksville, TN – Three of the four Montgomery County high school football teams participating in the 2013 Tennessee Orthopedic Alliance Football Jamboree came away with victories August 17th at Governors Stadium, in their final dress rehearsals of the preseason.
Montgomery Central opened up the night with an 18-8 victory over Northwest – in the only battle between two Montgomery County schools on the night – while Rossview defeated Christian County (KY) 7-0, in the second matchup, and Clarksville High closed out the night with a 14-7 win over Christian County.
«Read the rest of this article»