Topic: Honolulu HI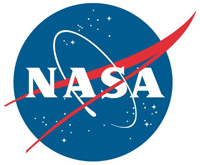 Greenbelt, MD – Astronomers and visualization specialists from NASA's Universe of Learning program have combined the visible, infrared and X-ray vision of NASA's Great Observatories to create a three-dimensional representation of the dynamic Crab Nebula, the tattered remains of an exploded star.
The multiwavelength computer graphics visualization is based on images from the NASA Chandra X-ray Observatory, the NASA Hubble Space Telescope and the NASA Spitzer Space Telescope.
«Read the rest of this article»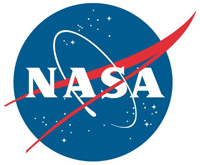 Greenbelt, MD – NASA's Transiting Exoplanet Survey Satellite (TESS) has discovered its first Earth-size planet in its star's habitable zone, the range of distances where conditions may be just right to allow the presence of liquid water on the surface. Scientists confirmed the find, called TOI 700 d, using NASA's Spitzer Space Telescope and have modeled the planet's potential environments to help inform future observations.
TOI 700 d is one of only a few Earth-size planets discovered in a star's habitable zone so far. Others include several planets in the TRAPPIST-1 system and other worlds discovered by NASA's Kepler Space Telescope.
«Read the rest of this article»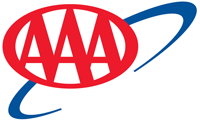 Nashville, TN – More Americans than ever on record – 115.6 million – will travel this holiday season, from Saturday, December 21st through Wednesday, January 1st. That is the most in nearly 20 years since AAA began tracking in 2000, and represents an increase of 3.9% over last year, or 4.3 million more people packing up their sleighs for a holiday getaway.
«Read the rest of this article»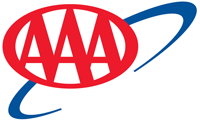 Orlando, FL – 'Tis the season to traditionally spend with family and friends and this year Americans are traveling in record numbers. AAA forecasts 107.3 million Americans will take to planes, trains, automobiles and other modes of transportation during the year-end holiday period from Saturday, December 23rd through Monday, January 1st.
This will be the highest year-end travel volume on record and a 3.1 percent increase in travel volume compared with last year.
«Read the rest of this article»
Journal of the American Heart Association Report
Dallas, TX – Women who became first-time mothers as teens were significantly more likely than older mothers to have greater risks for heart and blood vessel disease later in life, according to new research in Journal of the American Heart Association, the Open Access Journal of the American Heart Association/American Stroke Association.
Researchers found that women reporting a first birth before the age of 20 scored significantly higher on Framingham Risk Score — a measure commonly used to estimate the 10-year cardiovascular risk.
«Read the rest of this article»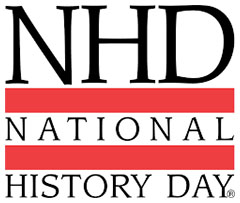 Washington, D.C. – Whitney Joyner of Northeast Middle School is one of only 18 middle and high school educators selected to participate in Understanding Sacrifice, a partnership between National History Day®, the Roy Rosenzweig Center for History and New Media, the American Battle Monuments Commission (ABMC), and the National Cemetery Administration (NCA).
When the program kicks off in November 2016 every educator will select one American who is buried or memorialized at an ABMC or NCA cemetery in San Francisco, Honolulu, or Manila.
Participants will conduct in-depth research on the life of this Fallen Hero using local and national historical resources.
«Read the rest of this article»
Tennessee Titans (1-1) at Oakland Raiders (1-1)
Saturday, August 27th, 2016 | 5:00pm PDT/7:00pm CDT
Oakland, CA |  Oakland Alameda Coliseum | TV: CBS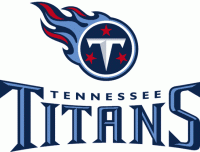 Nashville, TN – There have been 48 all-time regular season and postseason games between the Tennessee Titans and the Oakland Raiders organizations, two of the original eight members of the American Football League. This week marks the 11th time the clubs have met in the preseason.
They are currently tied 5-5 in the preseason series, which began in 1961 with a contest in Honolulu, Hawaii.
«Read the rest of this article»
Tennessee Titans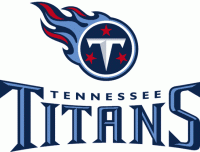 Nashville, TN – The Tennessee Titans agreed to contract terms today with their first-round selection in the 2015 NFL Draft, QB Marcus Mariota.
"We are glad to have the deal with Marcus done, and I'd like to thank both Marcus and his representatives for their diligence in working with us to finalize this contract," said Titans Executive Vice President and General Manager Ruston Webster.
«Read the rest of this article»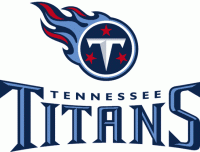 Nashville, TN – The Tennessee Titans use the No. 2 overall pick in the 2015 NFL Draft on Oregon Ducks quarterback Marcus Mariota. For Titans fans, it must seem a little bit like Christmas.
The 6-foot-4, 219-pound Heisman Trophy winner is the most decorated player in Oregon history. He led the ducks to 36 wins in this three seasons there.
«Read the rest of this article»
Written by Staff Sgt. Lealan Buehrer
182nd Airlift Wing
Peoria, IL – A cyber transport systems specialist with Peoria's 264th Combat Communications Squadron returned home in November from the fight against the Ebola epidemic in Africa. There, he and his unit led the way in building up communications for hospital training centers as part of Operation United Assistance.
Air Force Tech. Sgt. Benjamin Springsteen, a Chicago suburb native, was augmenting the Joint Communications Support Element at MacDill Air Force Base, Florida, when he was handpicked for deployment to Liberia.
«Read the rest of this article»