Topic: Indiana University
Written by Carol Rasmussen
NASA's Earth Science News Team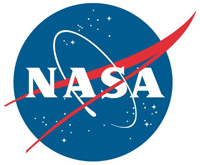 Washington, D.C. – A multiyear study has uncovered evidence that a 21-mile-long (34-kilometer-long) section of a fault links known, longer faults in southern California and northern Mexico into a much longer continuous system. The entire system is at least 217 miles (350 kilometers) long.
Knowing how faults are connected helps scientists understand how stress transfers between faults. Ultimately, this helps researchers understand whether an earthquake on one section of a fault would rupture multiple fault sections, resulting in a much larger earthquake.
«Read the rest of this article»
American Heart Association Rapid Access Journal Report
Dallas, TX – Magnesium, an essential element in the human body, may modestly lower blood pressure, according to research published in the American Heart Association's journal Hypertension.
Magnesium is found in whole grains, beans, nuts and green leafy vegetables.
«Read the rest of this article»
Written by Carol Rasmussen
NASA Earth Science News Team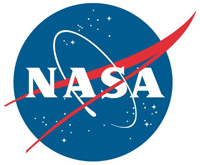 Pasadena, CA – A NASA-led team of scientists has developed the first-ever method for detecting the presence of different types of underground forest fungi from space, information that may help researchers predict how climate change will alter forest habitats.
Hidden beneath every forest is a network of fungi living in mutually beneficial relationships with the trees. Called mycorrhizal fungi, these organisms spread underground for miles, scavenging for nutrients that they trade with trees for sugars the trees make during photosynthesis. "Nearly all tree species associate with only one of two types of mycorrhizal fungi," explained coauthor Richard Phillips of Indiana University, Bloomington.
«Read the rest of this article»
Austin Peay Sports Information

Clarksville, TN – Austin Peay State University's softball team will play four in-season tournaments, including their first home tourney since 2011, while totaling 29 home games to highlight its 2015 schedule.
"We're looking to compete a little bit better this year and I think our schedule shows that," Austin Peay coach Stephanie Paris said. "It's not going to hurt us to play great teams before we get into Ohio Valley Conference play, so we're looking at going to some tournament to play some high-caliber teams and getting tested a little bit early."
«Read the rest of this article»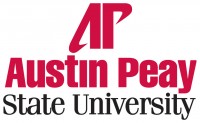 Clarksville, TN – A total of 26 new tenure-track faculty members have become part of the Austin Peay State University community, beginning with the Fall 2014 semester.
Dr. Kadi Bliss, assistant professor of health and human performance, earned her Ph.D. in health education from Southern Illinois University in Carbondale. She is a Certified Health Education Specialist and a member of the American Association of Health Education and the Society of Public Health Education. «Read the rest of this article»

Clarksville, TN – Walking into the Planters Bank Peg Harvill Gallery of the Customs House Museum is like entering a new world through the rabbit hole. Walls and risers have become the temporary home of Mindy Herrin's surreal creations.
A metalsmith from East Tennessee, Herrin creates sculptures and jewelry that seem to come from a dark, albeit beautiful place.
«Read the rest of this article»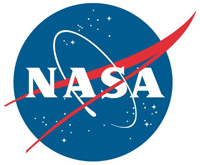 Pasadena, CA – NASA's Curiosity rover is revealing a great deal about Mars, from long-ago processes in its interior to the current interaction between the Martian surface and atmosphere.
Examination of loose rocks, sand and dust has provided new understanding of the local and global processes on Mars. Analysis of observations and measurements by the rover's science instruments during the first four months after the August 2012 landing are detailed in five reports in the September 27th edition of the journal Science.
«Read the rest of this article»

Bloomington, IN – Austin Peay State University saw the best baseball season in school history end June 2nd, at Bart Kaufman Field, with a 6-1 loss to Indiana University in the championship game of the NCAA Bloomington Regional.
«Read the rest of this article»

Bloomington, IN – Rallying from two-run deficits twice, at Bart Kaufman Field June 2nd, Austin Peay State University's baseball team defeats Valparaiso University, 5-4, to reach the championship game of a NCAA regional for the second straight year.
«Read the rest of this article»

Bloomington, IN – If Austin Peay State University's baseball team is to advance to its first NCAA Super Regional it will have to do it out of the loser's bracket, as the Govs pitchers had no answers to Indiana University's hitters in a 15-6 loss Saturday in Bloomington.
«Read the rest of this article»