Topic: Insomnia

Silver Spring, MD – The U.S. Food and Drug Administration (FDA) has approved Tivicay (dolutegravir) tablets and Tivicay PD (dolutegravir) tablets for suspension to treat HIV-1 infection in pediatric patients at least four weeks old and weighing at least 3 kg (6.61 pounds) in combination with other antiretroviral treatments.
«Read the rest of this article»
Dallas, TX – People suffering from insomnia may have an increased risk of coronary artery disease, heart failure and stroke, according to new research in the American Heart Association's journal Circulation.
Previous observational studies have found an association between insomnia, which affects up to 30% of the general population, and an increased risk of developing heart disease and stroke.
«Read the rest of this article»
Written by Leejay Lockhart
Fort Campbell Public Affairs Office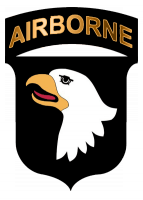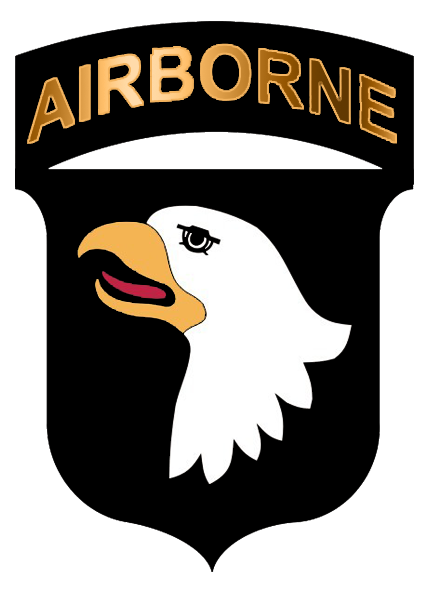 Fort Campbell, KY – Since Fort Campbell's Intrepid Spirit Center opened more than two years ago, it has allowed staff to take a multidisciplinary approach to treating traumatic brain injuries and associated conditions.
The center consolidates many different specialties under one roof to optimize the efficiency of the treatment offered to patients. Elsewhere, the National Intrepid Center of Excellence close to Washington, other similar centers such as the one at Fort Hood, along with centers operated by the Navy and Marine Corps all have the same treatment philosophy as Fort Campbell's Intrepid Spirit Center.
The Intrepid Spirit Center is using the heightened awareness about brain injuries during the Brain Injury Awareness Month observances in March to increase education about TBI on Fort Campbell.
«Read the rest of this article»

Yonkers, NY – Too many people with insomnia routinely rely on over-the-counter sleep medications on a daily basis, finds Consumer Reports.
Given how many people develop a habit of taking these drugs, CR takes a closer look at the claim "non–habit forming," found on packaging for these widely available medications, and notes that dependency can be psychological in nature and not necessarily physical.
«Read the rest of this article»
American Heart Association Meeting Report
New Orleans, LA – Disruptions in sleep may be raising your risks of an irregular heartbeat, known as atrial fibrillation (AF), according to preliminary research presented at the American Heart Association's Scientific Sessions 2016.
Obstructive sleep apnea, sleep interrupted by pauses in breathing, is a known risk for atrial fibrillation – an irregular heartbeat that can lead to strokes, heart failure and other heart-related complications. But whether there's a relationship between disrupted sleep and atrial fibrillation even when there's no sleep apnea is unclear.
«Read the rest of this article»
American Heart Association Scientific Statement
Dallas, TX – Sleep problems including sleeping too little or too long, may be linked to a variety of factors that may raise the risk for cardiovascular diseases, according to a new American Heart Association scientific statement published in the American Heart Association journal Circulation.
The first statement by the American Heart Association on sleep and heart health outlines what we currently know about sleep irregularities and cardiovascular-related risk factors, including obesity, Type 2 diabetes, heart disease and atherosclerosis, arrhythmias, high blood pressure, stroke, unhealthy levels of triglycerides and cholesterol.
«Read the rest of this article»
American Heart Association Meeting Report Abstracts P310, P602
Orlando, FL – A noninvasive neurotechnology, which uses sound to balance right- and left-side brain frequencies was associated with lowered blood pressure, improved heart rate variability, and reduced symptoms of migraine headaches, according to two small studies presented at the American Heart Association's Council on Hypertension 2016 Scientific Sessions.
The neurotechnology, called High-resolution, relational, resonance based, electroencephalic mirroring, or HIRREM® (Brain State Technologies, Scottsdale, Arizona), uses sensors placed on the scalp to measure brain electrical activity, and detect right/left imbalances, or hyperarousal, according to study author Hossam A. Shaltout, R.Ph., Ph.D., assistant professor in the Hypertension and Vascular Research Center at Wake Forest School of Medicine in Winston-Salem, North Carolina.
«Read the rest of this article»
American Heart Association Rapid Access Journal Report
Dallas, TX – The risk of stroke may be much higher in people with insomnia compared to those who don't have trouble sleeping, according to new research in the American Heart Association journal Stroke.
The risk also seems to be far greater when insomnia occurs as a young adult compared to those who are older, said researchers who reviewed the randomly-selected health records of more than 21,000 people with insomnia and 64,000 non-insomniacs in Taiwan.
«Read the rest of this article»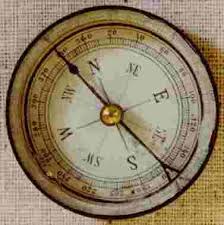 Clarksville, TN – Is your compass broken? Lost? Never owned one?
We all feel lost sometimes. It's a freaky feeling. You feel frustrated, confused, even panic stricken. You pull over, palms sweating, try to find your bearings, double check your directions, reset your navigation.
But what do you do if you don't have directions, navigation, or a compass? You might know where to go, but you won't know how to get there. You might stop for directions, or call someone to ask for their advice, but how do you know if you can trust them? How long do you wander before you turn around and go back? «Read the rest of this article»
Dallas, TX – Having trouble sleeping? If so, you could have a moderately higher risk of having a heart attack, according to research reported in Circulation: Journal of the American Heart Association.
In a recent study, the risk of heart attack in people with insomnia ranged from 27 percent to 45 percent greater than for people who rarely experienced trouble sleeping.
Researchers related heart attack risks to three major insomnia symptoms. «Read the rest of this article»