Topic: Jupiter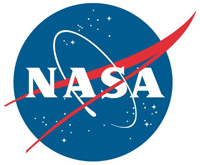 Pasadena, CA – NASA's Psyche mission has passed a critical milestone that moves it a step closer to launch. After an intense review of the mission's progress in building its science instruments and engineering systems, Psyche won clearance to progress into what NASA calls Phase D of its life cycle – the final phase of operations prior to its scheduled launch in August 2022.
Until now, the mission has focused on planning, designing, and building the body of the spacecraft, its solar-electric propulsion system, the three science instruments, electronics, the power subsystem, and the like.
«Read the rest of this article»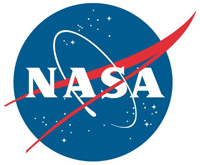 Pasadena, CA – NASA has authorized a mission extension for its Juno spacecraft exploring Jupiter. The agency's most distant planetary orbiter will now continue its investigation of the solar system's largest planet through September 2025, or until the spacecraft's end of life.
This expansion tasks Juno with becoming an explorer of the full Jovian system – Jupiter and its rings and moons – with multiple rendezvous planned for three of Jupiter's most intriguing Galilean moons: Ganymede, Europa, and Io.
«Read the rest of this article»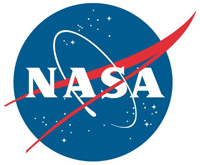 Washington, D.C. – As NASA prepares to send astronauts back to the Moon and on to Mars, the agency's quest to seek answers about our solar system and beyond continues to inform those efforts and generate new discoveries. The agency has extended the missions of two spacecraft, following an external review of their scientific productivity.
The missions – Juno and InSight – have each increased our understanding of our solar system, as well as spurred new sets of diverse questions.
«Read the rest of this article»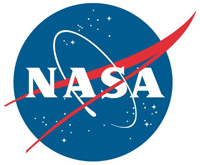 Washington, D.C. – Skywatchers are in for an end-of-year treat. What has become known popularly as the "Christmas Star" is an especially vibrant planetary conjunction easily visible in the evening sky over the next two weeks as the bright planets Jupiter and Saturn come together, culminating on the night of December 21st, 2020.
In 1610, Italian astronomer Galileo Galilei pointed his telescope to the night sky, discovering the four moons of Jupiter – Io, Europa, Ganymede, and Callisto. In that same year, Galileo also discovered a strange oval surrounding Saturn, which later observations determined to be its rings.
«Read the rest of this article»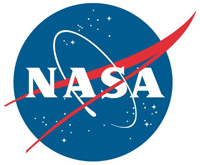 Pasadena, CA – Twenty-five years ago, NASA sent history's first probe into the atmosphere of the solar system's largest planet. But the information returned by the Galileo probe during its descent into Jupiter caused head-scratching: The atmosphere it was plunging into was much denser and hotter than scientists expected.
New data from NASA's Juno spacecraft suggests that these "hot spots" are much wider and deeper than anticipated. The findings on Jupiter's hot spots, along with an update on Jupiter's polar cyclones, were revealed on December 11th, 2020, during a virtual media briefing at the American Geophysical Union's fall conference.
«Read the rest of this article»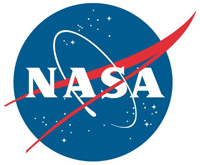 Pasadena, CA – Plumes of water vapor that may be venting into space from Jupiter's moon Europa could come from within the icy crust itself, according to new research. A model outlines a process for brine, or salt-enriched water, moving around within the moon's shell and eventually forming pockets of water – even more concentrated with salt – that could erupt.
Europa scientists have considered the possible plumes on Europa a promising way to investigate the habitability of Jupiter's icy moon, especially since they offer the opportunity to be directly sampled by spacecraft flying through them.
«Read the rest of this article»
Pasadena, CA – NASA says a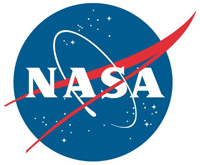 s the icy, ocean-filled moon Europa orbits Jupiter, it withstands a relentless pummeling of radiation. Jupiter zaps Europa's surface night and day with electrons and other particles, bathing it in high-energy radiation. But as these particles pound the moon's surface, they may also be doing something otherworldly: making Europa glow in the dark.
New research from scientists at NASA's Jet Propulsion Laboratory in Southern California details for the first time what the glow would look like, and what it could reveal about the composition of ice on Europa's surface.
«Read the rest of this article»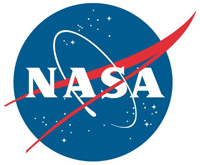 Pasadena, CA – New results from NASA's Juno mission at Jupiter indicates that either "sprites" or "elves" could be dancing in the upper atmosphere of the solar system's largest planet.
It is the first time these bright, unpredictable and extremely brief flashes of light – formally known as transient luminous events, or TLE's – have been observed on another world. The findings were published on October 27th, 2020, in the Journal of Geophysical Research: Planets.
«Read the rest of this article»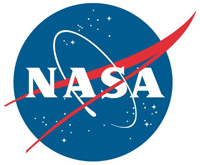 Pasadena, CA – Data from NASA instruments aboard the ESA (European Space Agency) Rosetta mission have helped reveal that comet 67P/Churyumov-Gerasimenko has its own far-ultraviolet aurora.
It is the first time such electromagnetic emissions in the far-ultraviolet have been documented on a celestial object other than a planet or moon. A paper on the findings was released today in the journal Nature Astronomy.
«Read the rest of this article»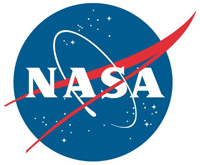 Greenbelt, MD – Observations by NASA's Hubble Space Telescope are showing that the unexpected dimming of the supergiant star Betelgeuse was most likely caused by an immense amount of hot material ejected into space, forming a dust cloud that blocked starlight coming from Betelgeuse's surface.
Hubble researchers suggest that the dust cloud formed when superhot plasma unleashed from an upwelling of a large convection cell on the star's surface passed through the hot atmosphere to the colder outer layers, where it cooled and formed dust grains. The resulting dust cloud blocked light from about a quarter of the star's surface, beginning in late 2019. By April 2020, the star returned to normal brightness.
«Read the rest of this article»