Topic: Jupiter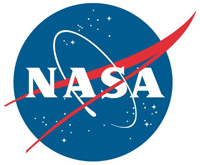 Greenbelt, MD – Measurements from NASA's Transiting Exoplanet Survey Satellite (TESS) have enabled astronomers to greatly improve their understanding of the bizarre environment of KELT-9 b, one of the hottest planets known.
"The weirdness factor is high with KELT-9 b," said John Ahlers, an astronomer at Universities Space Research Association in Columbia, Maryland, and NASA's Goddard Space Flight Center in Greenbelt, Maryland. "It's a giant planet in a very close, nearly polar orbit around a rapidly rotating star, and these features complicate our ability to understand the star and its effects on the planet."
«Read the rest of this article»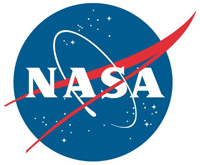 Pasadena, CA – NASA says steam locomotion may sound like an antiquated way to get around, but it might be getting a science fiction makeover as we expand our reach into the solar system.
A novel robotic concept being investigated at NASA's Jet Propulsion Laboratory in Southern California would use steam propulsion to hop across the sort of icy terrains found on Jupiter's moon Europa and Saturn's moon Enceladus. Both are thought to host vast subsurface oceans of salty water under a thick ice crust.
«Read the rest of this article»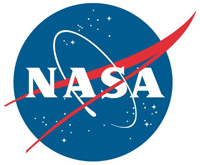 Greenbelt, MD – NASA's Hubble Space Telescope and the ground-based Gemini Observatory in Hawaii have teamed up with the Juno spacecraft to probe the mightiest storms in the solar system, taking place more than 500 million miles away on the giant planet Jupiter.
A team of researchers led by Michael Wong at the University of California, Berkeley, and including Amy Simon of NASA's Goddard Space Flight Center in Greenbelt, Maryland, and Imke de Pater also of UC Berkeley, are combining multiwavelength observations from Hubble and Gemini with close-up views from Juno's orbit about the monster planet, gaining new insights into turbulent weather on this distant world.
«Read the rest of this article»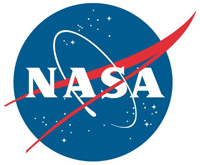 Pasadena, CA – The surface of Jupiter's moon Europa features a widely varied landscape, including ridges, bands, small rounded domes and disrupted spaces that geologists call "chaos terrain." Three newly reprocessed images, taken by NASA's Galileo spacecraft in the late 1990s, reveal details in diverse surface features on Europa.
Although the data captured by Galileo is more than two decades old, scientists are using modern image processing techniques to create new views of the moon's surface in preparation for the arrival of the Europa Clipper spacecraft.
«Read the rest of this article»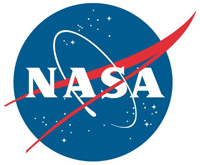 Pasadena, CA – Where did life first form on Earth? Some scientists think it could have been around hydrothermal vents that may have existed at the bottom of the ocean 4.5 billion years ago.
In a new paper in the journal Astrobiology, NASA scientists at the Jet Propulsion Laboratory describe how they mimicked possible ancient undersea environments with a complex experimental setup.
They showed that under extreme pressure, fluid from these ancient seafloor cracks mixed with ocean water could have reacted with minerals from the hydrothermal vents to produce organic molecules – the building blocks that compose nearly all life on Earth.
«Read the rest of this article»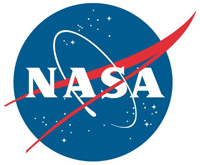 Pasadena, CA – For the first time, scientists have directly measured wind speed on a brown dwarf, an object larger than Jupiter (the largest planet in our solar system) but not quite massive enough to become a star. To achieve the finding, they used a new method that could also be applied to learn about the atmospheres of gas-dominated planets outside our solar system.
Described in a paper in the journal Science, the work combines observations by a group of radio telescopes with data from NASA's recently retired infrared observatory, the Spitzer Space Telescope, managed by the agency's Jet Propulsion Laboratory in Southern California.
«Read the rest of this article»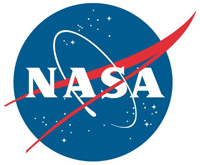 Pasadena, CA – NASA says that the upper layers in the atmospheres of gas giants – Saturn, Jupiter, Uranus and Neptune – are hot, just like Earth's. But unlike Earth, the Sun is too far from these outer planets to account for the high temperatures. Their heat source has been one of the great mysteries of planetary science.
New analysis of data from NASA's Cassini spacecraft finds a viable explanation for what's keeping the upper layers of Saturn, and possibly the other gas giants, so hot: auroras at the planet's north and south poles.
«Read the rest of this article»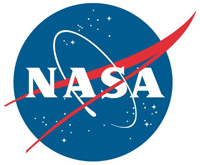 Pasadena, CA – Eight and a half years into its grand tour of the solar system, NASA's Voyager 2 spacecraft was ready for another encounter. It was January 24th, 1986, and soon it would meet the mysterious seventh planet, icy-cold Uranus.
Over the next few hours, Voyager 2 flew within 50,600 miles (81,433 kilometers) of Uranus' cloud tops, collecting data that revealed two new rings, 11 new moons and temperatures below minus 353 degrees Fahrenheit (minus 214 degrees Celsius). The dataset is still the only up-close measurements we have ever made of the planet.
«Read the rest of this article»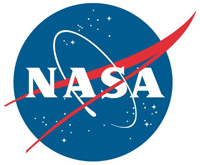 Pasadena, CA – NASA's Juno mission has provided its first science results on the amount of water in Jupiter's atmosphere. Published recently in the journal Nature Astronomy, the Juno results estimate that at the equator, water makes up about 0.25% of the molecules in Jupiter's atmosphere – almost three times that of the Sun.
These are also the first findings on the gas giant's abundance of water since the agency's 1995 Galileo mission suggested Jupiter might be extremely dry compared to the Sun (the comparison is based not on liquid water but on the presence of its components, oxygen and hydrogen, present in the Sun).
«Read the rest of this article»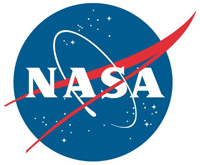 Pasadena, CA – NASA has selected four Discovery Program investigations to develop concept studies for new missions. Although they're not official missions yet and some ultimately may not be chosen to move forward, the selections focus on compelling targets and science that are not covered by NASA's active missions or recent selections. Final selections will be made next year.
NASA's Discovery Program invites scientists and engineers to assemble a team to design exciting planetary science missions that deepen what we know about the solar system and our place in it.
«Read the rest of this article»